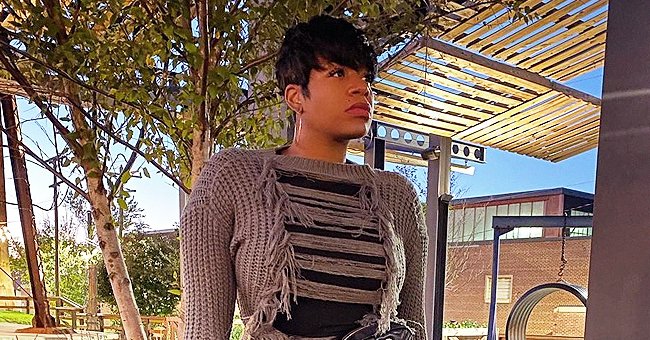 Instagram/tasiasword
Fantasia Barrino Stuns Displaying Seductive Curves in a Long Ripped Sweater & Thigh-High Boots
Acclaimed songstress and fashion trendsetter Fantasia Barrino dazzled her fans as she displayed her seductive curves in a cozy ripped sweater and thigh-high boots.
Fantasia Barrino, who was hailed the "American Idol" champion in 2004, has been turning heads since she began to up her style game. Many fans are in awe of her chic looks.
Barrino never falls short when it comes to fashion. The 36-year-old singer recently shared on her Instagram Story a cozy look with a twist. She also uploaded a similar picture on her Instagram feed.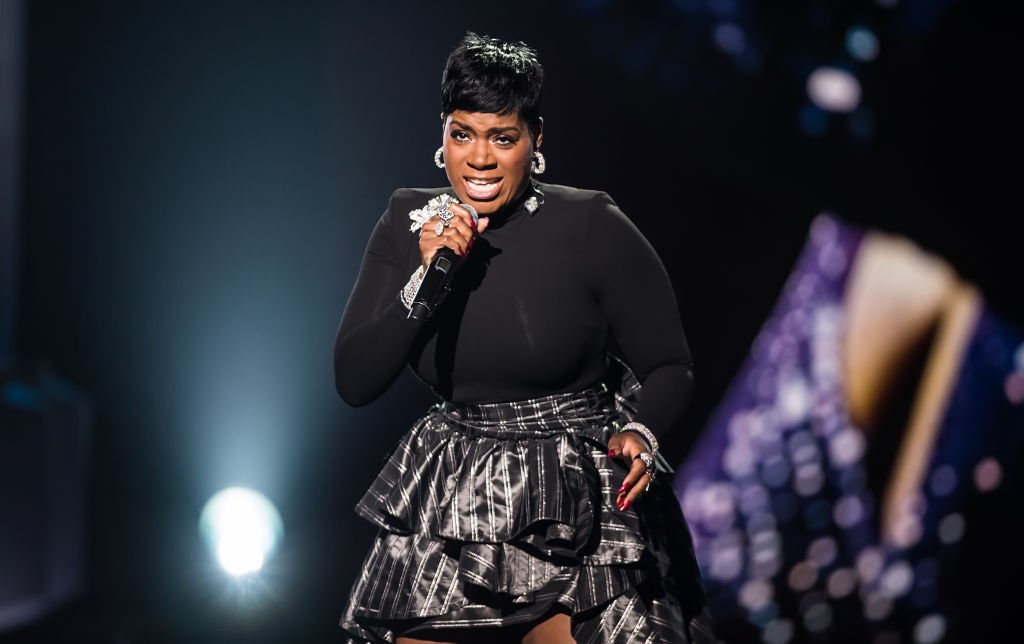 "American Idol" star Fantasia Barrino performs onstage during the 2018 Black Girls Rock! concert in New Jersey. | Photo: Getty Images
In the picture, Barrino was wearing a long, ripped sweater and a black top underneath it. She pressed her arms together to the front to highlight her curves.
She served her signature pose - looking away from the camera with her beautiful eyes gazing at something from afar. She donned a pair of large hoop earrings and silver rings to accentuate her style.
The "Free Yourself" singer looked perfect from all angles. She completed her outfit with her killer thigh-high boots and a small designer purse as a way to elevate her voguish ensemble.
With Barrino's recent show-off, one can see that the singer has strived hard to achieve a lean body. In 2016, the "Looking For You" songstress surprised her fans when she revealed that she dropped 20 pounds.
She said that she had been committed to a fitness routine and healthy eating habits. Looking back at her past weight, Barrino decided to take action to benefit herself in the years to come.
Barrino's healthy diet included drinking water and taking low-calorie meals. Aside from working out, she also does yoga for cardio and strength training.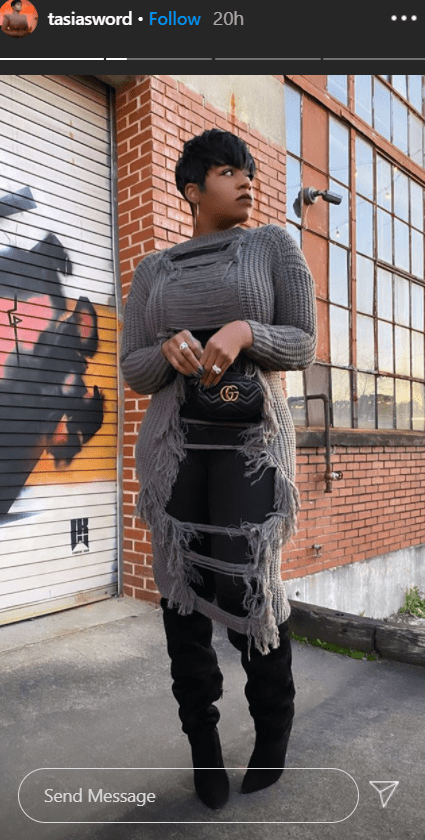 Singer Fantasia Barrino flaunts her curves in a chic long ripped sweater and thigh-high boots. | Photo: instagram.com/tasiasword
As she continues her journey to a healthy lifestyle, Barrino is now following a vegan diet. The superb musician recently shared a video recipe on Instagram titled "The Taylors Gone Vegan."
Giving fans a glimpse of her vegan life, Barrino prepared baked zucchini boats stuffed with homemade vegan mac and cheese, which she shared with her husband Kendall Taylor, with whom she tied the knot in 2015.
With her renewed faith, Barrino prioritizes her relationship with God.

One Instagram user wrote in the comment section that singer Fantasia Barrino looked beautiful in her outfit. | Photo: instagram.com/tasiasword
Looking back, Barrino is thankful that reached a place where she felt nothing but peace with her family. She said she owed her life-changing moments to God.
After a turbulent past, including troubled relationships, a suicide attempt, tax troubles, and a fledgling career, the singer overcame all her challenges.
She also credits her husband for being supportive and for guiding her spiritually. With her renewed faith, Barrino prioritizes her relationship with God.
Barrino and Taylor are one of the sweetest couples fans have ever seen on social media. These fans could not help but gush over the lovebirds, who seem deeply in love with each other.
With Barrino's recent snaps, the singer's Instagram followers could not help but feel happy for her, looking happy and content with her loving husband.
Please fill in your e-mail so we can share with you our top stories!