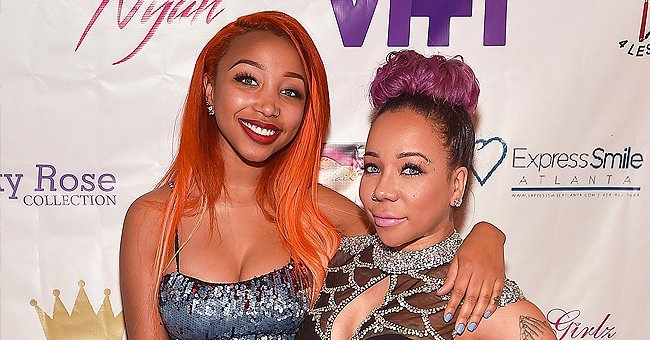 GettyImages
Check Out Tiny Harris' Pregnant Daughter Zonnique's Big Baby Bump in a Tight Military Dress

Tiny Harris' eldest daughter Zonnique Pullins begins on her path to motherhood. She was recently seen looking stunning in a lovely picture of herself in a dress flaunting her noticeable baby bump.
Zonnique Pullins, Tiny Harris' daughter, took to Instagram to post two beautiful slide photos of herself in front of a brick wall adorned with plants.
With her hair packed up in a bun, Zonnique posed holding her evident baby bump with her hands and displaying her black-painted fingernails.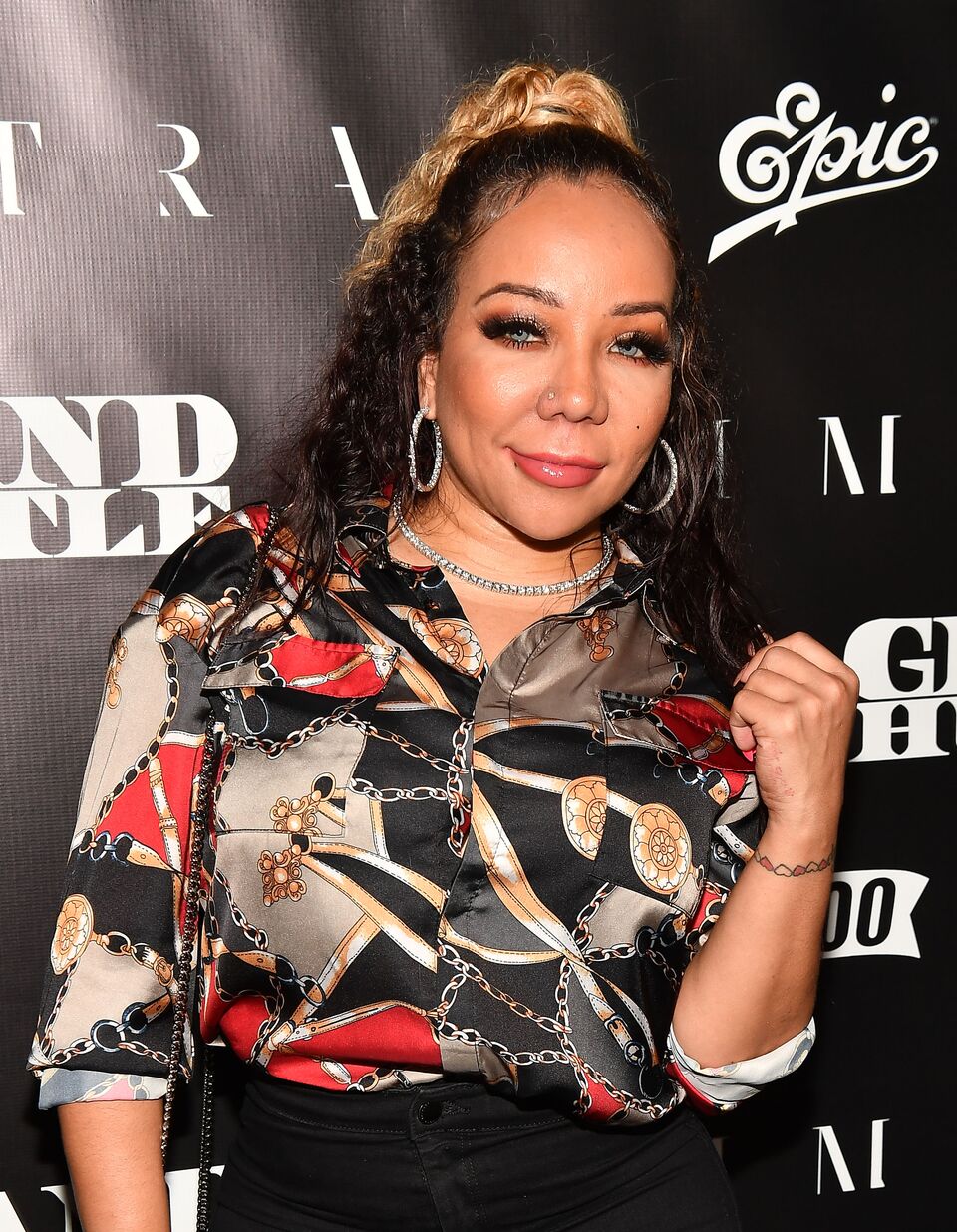 Tameka "Tiny" Harris attends T.I.'s "Dime Trap" Private Album Release Party at The Trap Museum on October 4, 2018. | Photo: Getty Images
The too-good-to-be-true image got a fan who anticipated the soon-to-be-mother's child's delivery commenting, "Countdown in full effect.. bout to really be life challenging." Meanwhile, Zonnique captioned the adorable post:
"Anybody remember those pictures I didn't wanna post… welp? getting closer to that times??.."
In the image, Zonnique wore a tight-fitted military gown with a blue jean jacket and a cute black cross bag. She smiled and showed off her left dimple in the first slide.
The young star was not done flaunting her baby bump as she smiled while her right hand rested on the short brick wall in the second photo. The picture revealed her in a pair of black and white sneakers too.
The singer did well to shut them down, saying she was once in the same shoes and had raised Zonnique successfully.
While some commentators expressed their joy at how gorgeous the beauty looked, other fans gushed on Zonnique's fast approaching delivery date.
The 24-year old star announced her pregnancy in a rather unusual way - over her talk show, "The Mix." The announcement surprised everyone, including her stepfather, T.I, who expressed his shock by pouring himself a drink on the show.
The only person who was kept in the loop was the celebrity's mother, Tiny Harris, who knew about it and had kept it a secret from her husband for months.
Shortly after her daughter's announcement, Harris took to Instagram to celebrate the pregnancy with pictures from the 24-year-old's pregnancy shoot. The post generated mixed feelings as some fans questioned Harris' support of her daughter being a baby mama.
The singer did well to shut them down, saying she was once in the same shoes and had raised Zonnique successfully, and if she could do it, her daughter could too.
Zonnique got a hundred percent support not just from her mother but from the father of her baby, Bandhunta Izzy, an Atlanta-based rapper who already has two children from a previous relationship.
The stunning beauty, Zonnique told People that her relationship with Badhunta kick-started through social media messages before they were able to create an intimate bond.
The couple seems ready for their first child and is pulling all stops as they recently hosted a lovely baby shower in anticipation of the child.
Please fill in your e-mail so we can share with you our top stories!