Ryan Reynolds Recalls Last Phone Call with Alex Trebek before His Death — Here's What He Shared
On November 16, 2020, Extra TV remotely interviewed actor Ryan Reynolds about the movie "The Croods: A New Age." The star also got to speak about his last phone call with the late Alex Trebek.
Late television personality Alex Trebek sadly passed away on November 8, 2020. The longtime "Jeopardy!" host was 80 when he died after being diagnosed with pancreatic cancer in March 2019.
In November 2020, Ryan Reynolds was virtually interviewed by Extra TV to promote the film, "The Croods: A New Age." In the movie, the actor voices the role of Guy.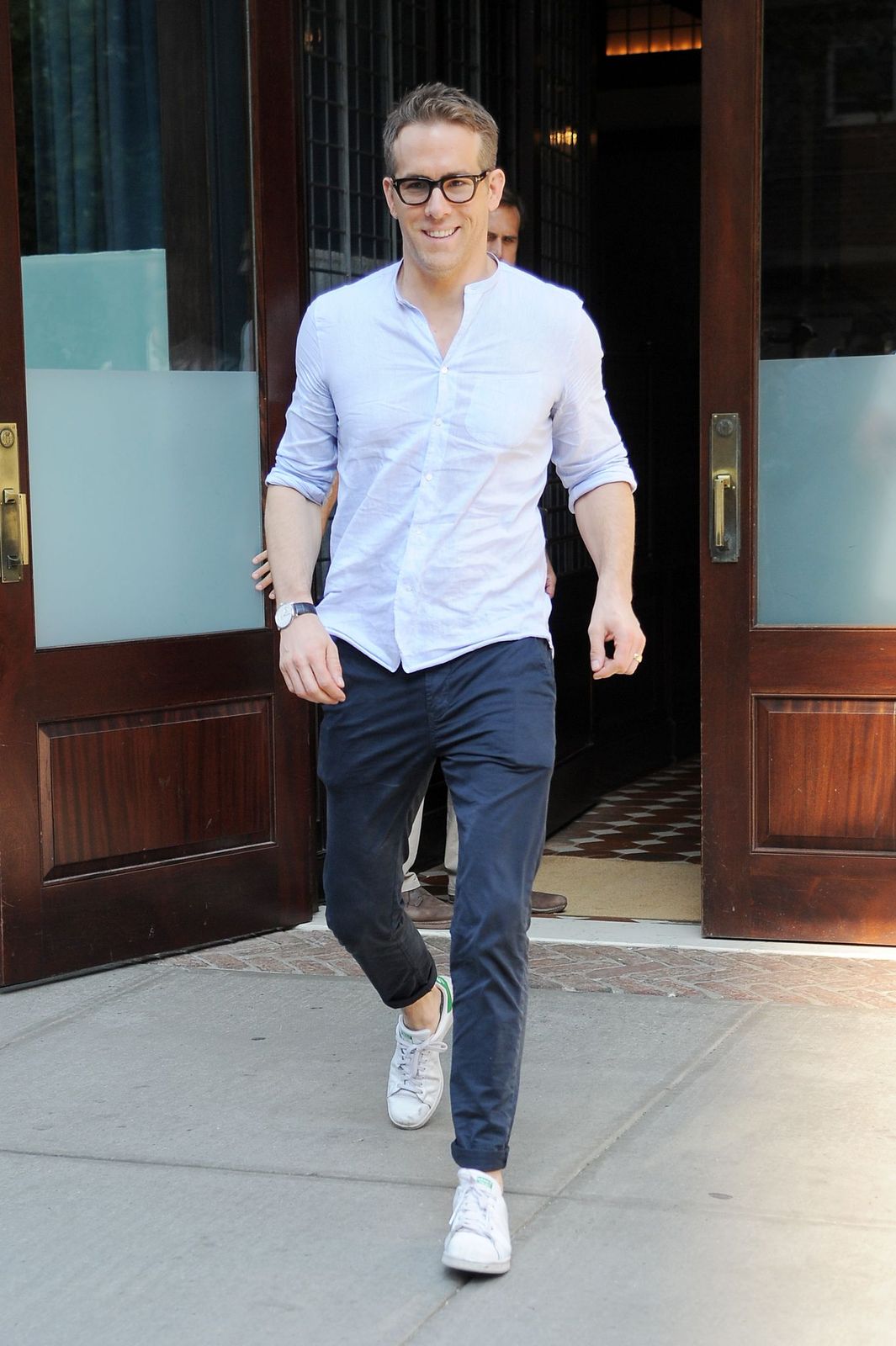 Speaking about losing Trebek, Reynolds noted how the death had forced him to not take the people around him for granted. The "Deadpool" actor also revealed that he'd last spoken to the television host two months before his death.
The star recalled the call as "amazing," where Trebek urged him to come back to "Jeopardy!" to deliver clues for a category for an upcoming episode. The request wasn't unusual as the actor had done it before.  
Reynolds' confessed that he was shooting in Atlanta at the time and couldn't do the show.  The star admitted how he started to reflect on things while speaking to the television personality he'd grown up watching.
Alex Trebek was kind enough to film a cameo for our film Free Guy last year despite his battle. He was gracious and funny. In addition to being curious, stalwart, generous, reassuring and of course, Canadian. We love you, Alex. And always will.

— Ryan Reynolds (@VancityReynolds) November 8, 2020
During his conversation with Extra, Reynolds also said that he didn't realize it would be the last time he and Trebek would ever speak, as he implored others to live in the moment and never take anything for granted.
Nicky Trebek uploaded a rainbow-colored heart with no caption.
For #MNF pregame tonight my guy @athielen19 will be honoring the legend Alex Trebek who passed last week. I feel like no matter where you were from I feel like Jeopardy was a part of all of our lives in some way. 🙏 #skol pic.twitter.com/1itrgOM4M8

— Mache- that guy who does the artwork on the shoes. (@MACHE275) November 16, 2020
The "Turbo" actor also noted how shocking and sad it was to lose the longtime television personality. Reflecting further on the loss and what it meant to him, Reynolds stated:
"You just never know, tomorrow is not a given."
He urged people to hug their loved ones tightly because no one knows the future. The star shared how he knew the "Jeopardy!" host was sick and that his death wasn't unexpected; however, it still broke his heart, adding:
"It's absolutely gut-wrenching."
Trebek previously worked with Reynolds when he filmed a cameo in the October 2020 movie, "Free Guy." In the film, the late star briefly appeared as the host of "Jeopardy!" where he read a clue about Reynolds' character in the film.
On the same day that Reynolds's interview with Extra TV went up, Trebek's oldest daughter, Nicky, finally posted on social media for the first time since her father's death. She uploaded a rainbow-colored heart with no caption.
Even if nothing comes from it, I can't tell how much how I appreciate all y'alls love and support! 🙏🏾♥️

Petition · Make LeVar Burton the next host of Jeopardy! · https://t.co/60lC1WCD61 https://t.co/QFxedpuWpU

— LeVar Burton (@levarburton) November 12, 2020
On November 17, 2020, an artist named Dan Gamache shared two Twitter photos of some work he'd done on Minnesota Vikings wide receiver Adam Thielen's cleats. The shoes were painted to pay tribute to the late Trebek.
Actor LeVar Burton has had a Change.org petition created by his fans calling for him to be Trevek's successor on "Jeopardy!" Burton is known for being the host for the children's series "Reading Rainbow," among other things.