Eboni K Williams Joins RHONY — Get to Know the 37-Year-Old Attorney and TV Host
Eboni K. Williams took a bite out of the Big Apple and joined "The Real Housewives Of New York," making her the show's first-ever black housewife.
Attorney and former television host Eboni K. Williams made history for the Bravo "Real Housewives" franchise when she joined "The Real Housewives of New York."
Even though the enormously successful "The Real Housewives of Atlanta," for example, has an African American cast, Williams is the first black woman to integrate the cast of "RHONY."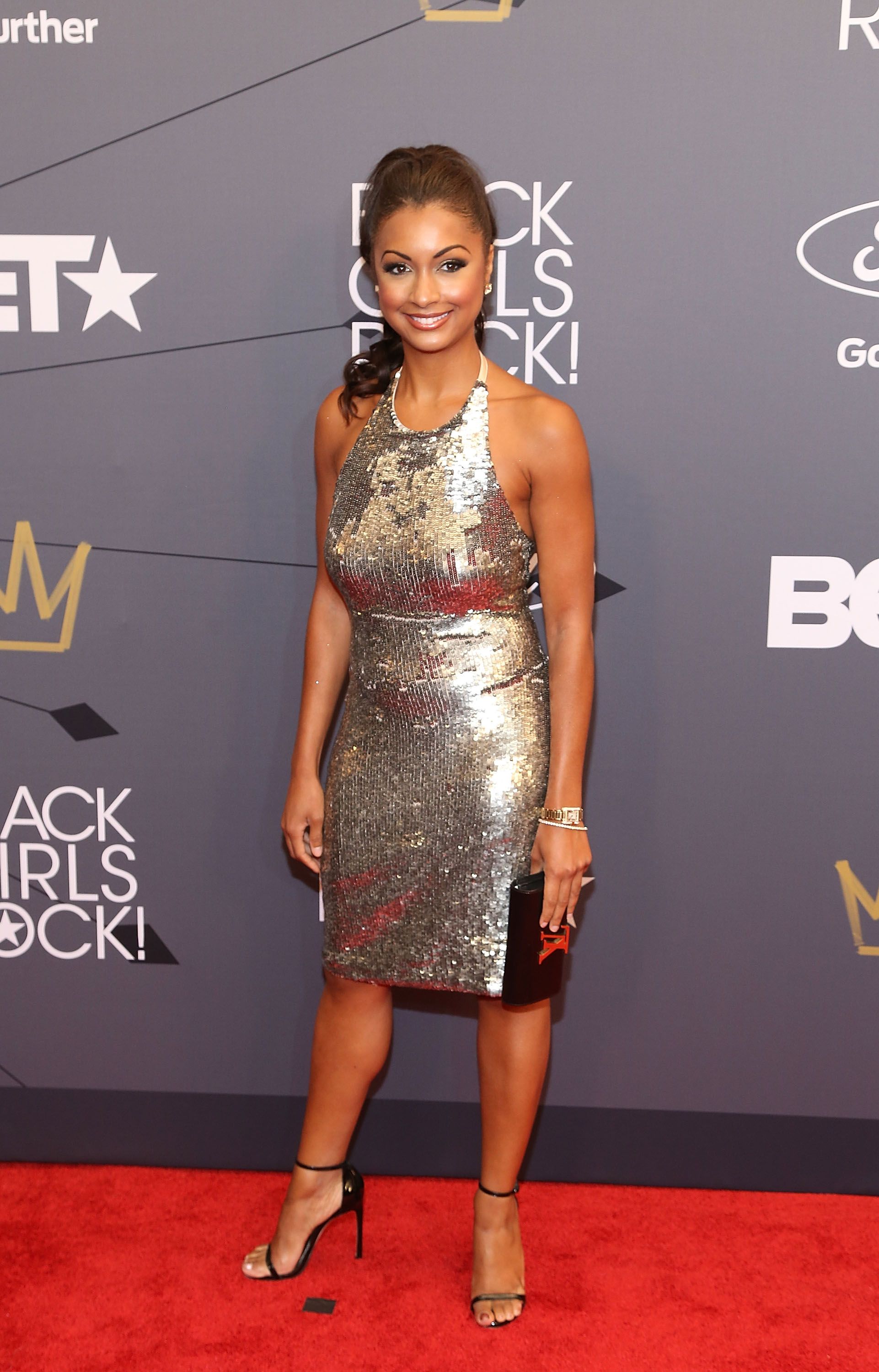 THE FIRST BLACK HOUSEWIFE
On April 21, 2021, fans of the "The Real Housewives Of New York" reality show are in for a treat. They are about to meet a Housewife that breaks the mold, and that's not just about her color.
Like all the other Housewives, Willimas is beautiful, elegant, and fashionable, but she's a lot more than a NY City socialite. She's politically savvy, a mover-and-shaker, and a definite game-changer.
THE PUBLIC DEFENDER
Willimas is at ease with the seamier side of life she delved into as a public defense attorney. Later, she joined the private sector and defended clients accused of homicide, sex crimes, and drug trafficking.
Now 38, Williams grew up in North Carolina, raised by a single mother who instilled in her a passion for learning.
THE STUDENT
Williams first earned a Bachelor of Arts degree in Communications and African-American studies at the University of North Carolina.
She went on to study law at the Loyola University New Orleans College of Law, clerked for prominent prosecutors, and worked with New Orleans council-members to help ease the plight of the survivors of Hurricane Katrina.
Williams is an intensely private person and has always kept her romances out of the limelight.
THE ATYPICAL HOUSEWIFE
Williams, whose foray into reality TV was announced in October 2020, has acknowledged that she is anything but the gossipy moneyed dilettante that viewers might expect. She said:
"NYC is filled with successful and dynamic Black women. (...) Can't wait to share a slice of life in this city that hasn't been seen before." 
HOLDING HER OWN
If anyone has any doubts that Williams can hold her own against the other Housewives, they can leave them at the door.
Willimas is no newcomer to TV. She was a co-host on "Fox News Specialists," a correspondent for CBS News, and now co-hosts "State of the Culture" on REVOLT TV.
In "State of the Culture," Williams joins hip hop and rap personalities Joe Budden, Remy Ma, and Jinx to give viewers a new angle on current events, politics, culture, music, and art.
Revolt TV is the digital cable TV network founded by rapper and media mogul Sean "Diddy" Combs in 2013, dedicated to giving African American culture and concerns an independent voice.
Williams is also a host on the "Holding Court with Eboni K. Williams" podcast in which she analyzes news-making court cases with writer and actor Dustin Ross.
What might be more difficult for Williams will be sharing her personal life with "RHONY"s millions of fans. Williams is an intensely private person and has always kept her romances out of the limelight.
ATTORNEY AND AUTHOR
In 2016, Williams published her first book, "Pretty Powerful: Appearance, Substance, and Success" in which she advocated that women should use their beauty as an asset alongside their intelligence and character.
Williams encourages women to stop feeling embarrassed and ashamed of being attractive, which is as much a genetic gift as having a good singing voice, or being a good athlete.
Williams is going to be challenging a lot of the preconceived ideas some viewers may have about reality shows and "RHONY" in particular. 
Viewers should expect some heated arguments and passionate debates, and the subjects will not be fashion or who-did-what-to-whom.
As "Real Housewives of New York"s
first Black woman
, Williams will be stirring things up and turning the focus of the show outward, to the multi-colored, multi-cultural real world.