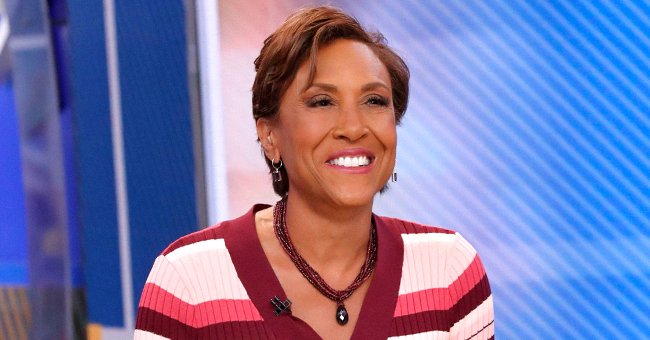 Getty Images
GMA's Robin Roberts Stuns as She Shares Words of Wisdom to Her Fans in a Figure-Hugging Dress
Robin Roberts recently shared some words of wisdom with her fans on social media. The "Good Morning America" host sounded bubbly as she woke up her followers with a touching message.
No-one knows how to wake America up the way Robin Roberts does. The "Good Morning America" host has been on America's early morning show since 2005.
Roberts is one of the most inspirational women in the news industry. She regularly posts morning motivational videos for her fans. Her recent Instagram post did not disappoint.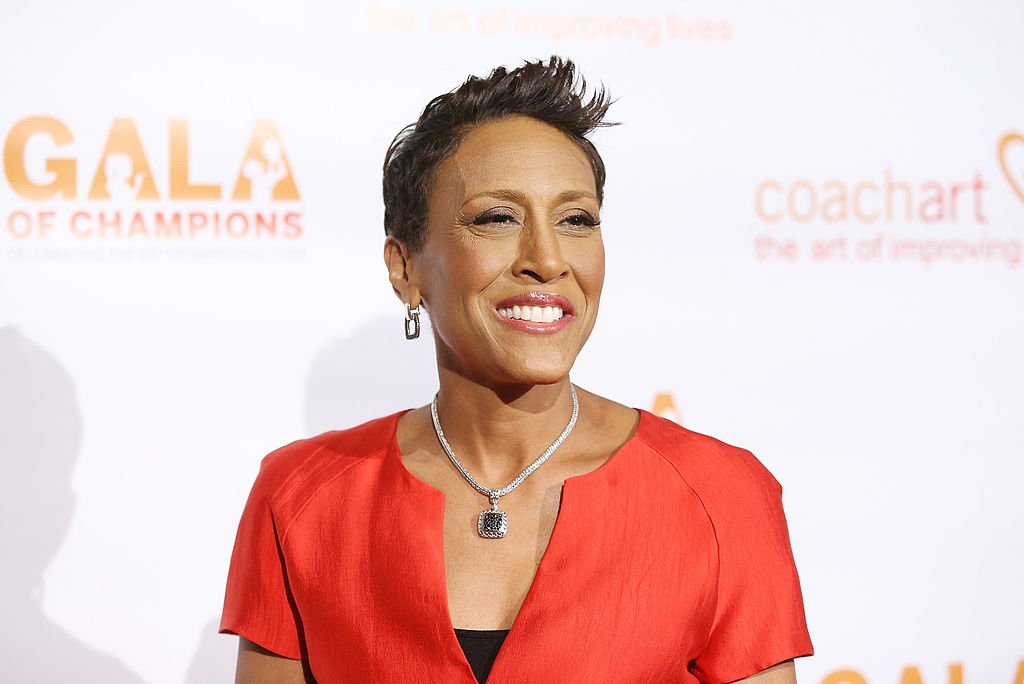 Robin Roberts at the CoachArt Gala of Champions held at The Beverly Hilton Hotel on October 17, 2013 in Beverly Hills, California.|Source: Getty Images
Roberts shared a video of herself standing in her home office, surrounded by her books, trophies, and behind her, a blue fluorescent light featuring her initials "RR." A room that her fans are all too familiar with.
In the video, the news anchor wore a maroon figure-hugging dress with a thick matching belt and a subtle necklace. Her hair was cropped just above her shoulders, showing off her beautiful face.
The message in Roberts' video was the highlight of her post. Before getting into a heartfelt prayer, she asked her fans:
"Will you trust God enough to praise Him in spite of a bad medical report or a job loss...Turn up the praise. Praise is what's going to bring that wall down."
Fans loved the message and took to her comment section to express their appreciation. One fan commented: "I love these morning messages. This segment has become part of my daily practice. I thank GOD for you, your team, and this opportunity."
Another fan chimed in, "You and sweet Amber are a blessing in my day. Thanks for always reminding us that [God's] Got This!!"
Roberts and Amber Laign have been dating for 15 years. The couple lives together and shares a cute, playful dog named Lukas.
The former sports broadcaster officially came out as a gay woman in January 2014 during an episode of "Good Morning America." Previously, she had never discussed her sexual orientation in public.
Earlier this year, Roberts took time away from the studio due to the coronavirus pandemic. At that time, she was filming the show from home, which gave her plenty of time to spend with her partner. However, she finally returned to the studio at the end of September.
The only other time the ABC news anchor stepped away from the studio was in August 2012 when she fell ill with myelodysplastic syndrome, a bone marrow disease that she got following chemotherapy. Roberts had previously been diagnosed with breast cancer in 2007.
Roberts returned to the studio stronger than ever and has since continued to do the job she loves. "It is the best feeling to say 'Good morning, America' every day. I mean that sincerely. It's a privilege, just getting to put a smile on people's faces," she said in a 2018 interview with The Cut.
Please fill in your e-mail so we can share with you our top stories!