Take a Peek inside Robin Roberts' Lavish and Cozy Home with Longtime Partner Amber Laign
Take a glimpse inside the beautiful lavish mansion of ABC's "Good Morning America" personality Robin Roberts and her longtime partner, Amber Laign. 
"Good Morning America" star Robin Roberts is a fabulous personality, and if that fact is not evident enough, then taking a glimpse at her fabulous mansion in Farmington, Connecticut, proves it. 
Roberts shares her beautiful home with the love of her life and longtime partner, Amber Laign, who she has been with for fifteen years. The couple lives in their beautiful home with their pet dog, Lukas.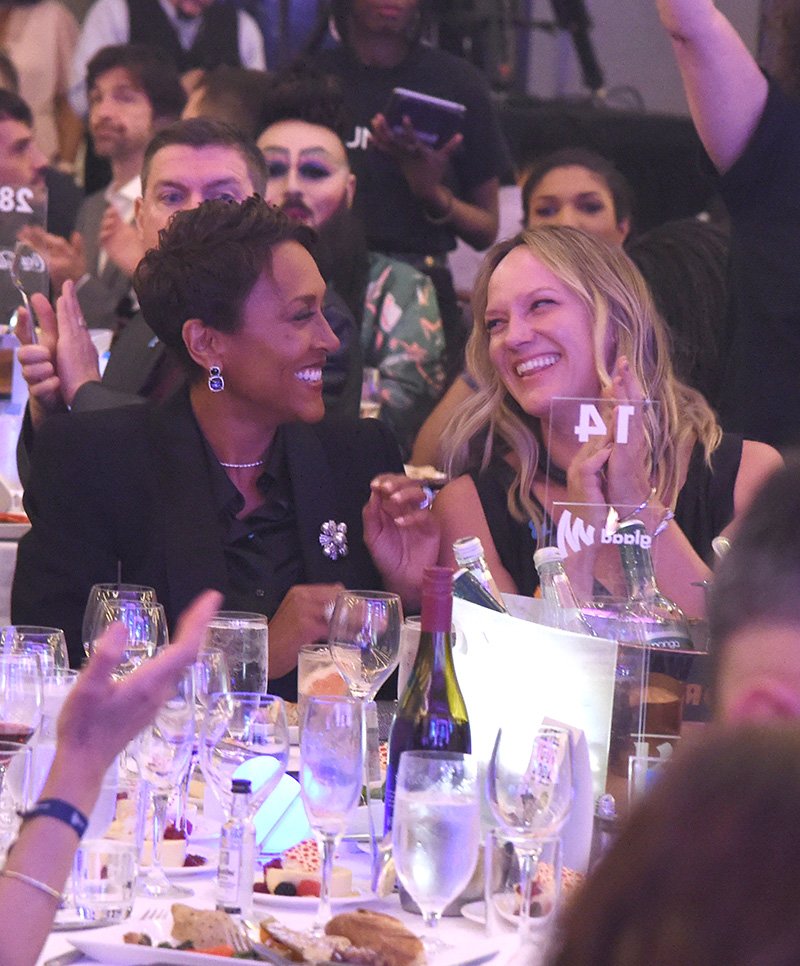 The television presenter has also shared glimpses of her home with her fans on social media, especially during the pandemic. From these pictures and videos, her fans saw the mansion's beautiful interior. 
In April, Roberts shared a picture showing Lukas and Laign sleeping on the living room floor. In the post's caption, she explained they were still adjusting to her working from home amid the COVID-19 pandemic, writing: 
"My makeshift-at-home morning crew still adjusting to the early hours..rookies!?."
The picture Roberts shared in the IG post showed the beautiful oak hardwood floors that extended to every part of the mansion, given it an exotic feel and appearance. 
In another post in April, Roberts shared another picture of Laign and Lukas sleeping in the family room, which leads into the kitchen. This time, they were not on the floor but on a grey couch in the living room. 
She shot the video from her living room showing some of its unique features.
In the caption to her post, Roberts explained she was preparing early dinner in the kitchen when she looked over to see Laign and Lukas sleeping. She said the sight of them brought tears of gratitude to her eyes. 
According to her, Laign is not a morning person, but in conjunction with Lukas, they did their utmost best to ensure everything is okay before Roberts broadcasts "Good Morning America" to the world. 
From the picture accompanying Roberts' post, fans could see the family room's unique slanted roof. The room also featured a ceiling with skylights. 
On Wednesday, May 6, Roberts shared some Wednesday wisdom with her fans recording from her fireplace. In the video, which she shared with her fans, a gorgeous pink painting could be seen hanging above the fireplace. 
On Monday, May 25, the television anchor also shared some Monday Meditations with fans. She was joined at the beginning by Lukas, who received some cute cuddles and back rubs. 
She shot the video from her living room, showing some of its unique features like beige couches, a grand piano, white rug, eye-catching decor, and not to forget the slanting rooftop. 
The 3,396 square feet living room was the venue of another Monday Meditation episode on June 8, in which she had ABC co-anchor Dan Harris as her guest. 
Other features of Roberts' home, include four bedrooms, a large kitchen, a backyard with a private deck, an enviable garden, and beautiful landscaping. 
Reports say the broadcaster purchased the 0.92-acre property in 1994, paying $410,000 after it was built in 1990. It has become a place of beautiful memories for Roberts, and her fans will hope she gets to happier times living inside it with her loved ones.