Darcey Silva Is a Mom of 2 and Not Engaged to Their Father — inside Her Personal Life
Reality TV star Darcey Silva's tumultuous romantic life has been well-documented on TLC's "90 Day Fiancé: Before the 90 Days." A big part of all the drama is her two adorable daughters from her failed marriage.
Darcey Silva rose to fame through her appearances on TLC's "90 Day Fiancé: Before the 90 Days" from 2017 to 2020. She also appears in several "90 Day Fiancé" spin-offs, including "Self-Quarantined," "Pillow Talk," and "B90 Strikes Back!."
The show follows several couples as they meet for the first time and try to build a relationship after connecting online. So far, Darcey has mostly been unlucky, and fans have watched some of her tumultuous relationships play out on television.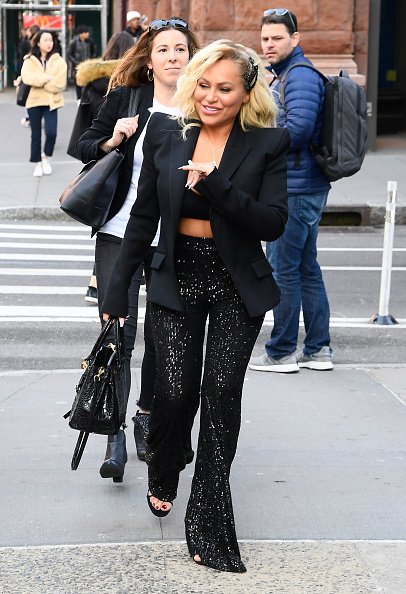 However, the silver lining in all drama and confusion are her two daughters, Aniko, 15, and Aspen, 14, whom she shares with her ex-husband Frank Bollok.
DARCEY SILVA'S FAILED MARRIAGE
Over the last few years, Darcey Silva has become one of America's favorite reality TV stars. Her tendency to bare it all out mixed with her often messy love life has made her fun to watch.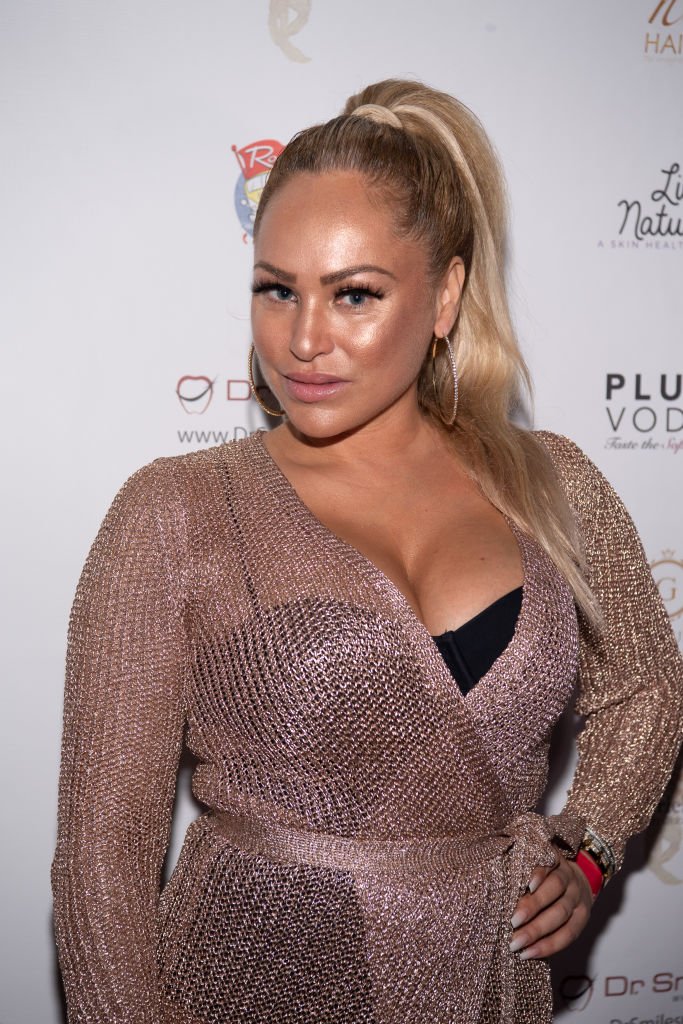 Due to her openness, many of her fans thought they knew all about her from watching her on the show, but many were stunned when they found out that she was once married. 
Those who have followed Darcey from before her TLC days would already know that she was married to Frank Bollok. He was first featured in the pilot of "The Twin Life," Darcey's reality TV show with her twin sister Stacey Silva in 2010.
The revelation temporarily hurt the trust between the couple. Still, they were able to find a way to get through the setback, and Darcey seems to have found the man of her dreams.
In the clip, Bollok was introduced as an "up-and-coming" rapper who went by the stage name "Ruse." Darcey and Bollok met in New York and got married in the early 2000s.
He was a rapper at the time, but he later gave up his music dreams and became a real estate agent. Not much is known about their relationship timeline, but the couple welcomed their two daughters, Aniko and Aspen, in the mid-2000s.
The former couple got divorced over ten years ago, and they agreed to the joint custody of their daughters. Darcey Silva's ex-husband has since remarried. He got married to Kristell Mapelli on December 21, 2018, and threw a baby shower party back in September.
Darcey and Bollok have maintained a great co-parenting relationship, and the latter still has a close bond with his daughters even though he is rarely seen on their TV show or social media.
LIFE AFTER DIVORCE
Darcey and her twin sister Stacey have been very open about their love for foreign men, emanating from their soft spot for foreign accents and different cultures.
The two sisters were formerly married to foreigners — Darcey to a Hungarian man and Stacey to a Siberian man. Since their split from their exes, the duo has gained fame in their respective search for love on the internet.
No you hang up. No YOU hang up. Darcey and Georgi sweetly argued over who should hang up first. Spoiler: Georgi did. 🥰📞#DarceyAndStacey pic.twitter.com/AaFksmFAYq

— TLC Network (@TLC) September 21, 2020
After her divorce, "90 Day Fiance" Darcey Silva first linked up with ex-boyfriend Jesse Meester. The two met online and immediately struck up a connection, with Darcey flying overseas to spend time with Meester. 
In 2018, Meester returned the favor and flew to Connecticut to spend time with Darcey and get to know her daughters. However, things did not work as planned, and the couple eventually called it quits after several bust-ups.
Darcey's journey to finding long-lasting love continued as she began a relationship with Tom Brooks after lengthy online flirtations between them. 
Darcey's ready to meet her man...if she can find him! Tune in to #DarceyAndStacey TONIGHT at 10/9c. pic.twitter.com/3hess0pgHs

— TLC Network (@TLC) September 6, 2020
Unfortunately, their romance was even more dramatic than her previous failed relationship with ex-boyfriend Meester. The former couple's relationship can be termed a disaster and featured a host of problems, including a cheating scandal involving Brooks.
So it did not come as a surprise when Darcey revealed that she turned down a marriage proposal from Brooks during a trip to Albania to visit her twin sister Stacey and her fiancé Florian Sukaj.
After the trip to Albania, which featured an ugly bar fight between them, things went sour, and they eventually ended things for good during a meeting in New York.
Congrats are in order! #90DayFiance star Darcey Silva is engaged to boyfriend Georgi Rusev after four months of dating.https://t.co/s31YQB8Fa6

— In Touch Weekly (@intouchweekly) October 14, 2020
DARCEY FINDS LOVE AGAIN
After ending her relationship with Brooks, Darcey quickly moved on with Bulgarian masseuse and fitness model Georgi Rusev. The two self-isolated together during the novel coronavirus pandemic, and it seemed to have done wonders for their relationship.
The couple initially connected on social media before meeting face-to-face during Super Bowl weekend in February 2020. While speaking about their first date, Darcey claimed the connection was instant. In her words:
"It felt like a very comfortable, warm feeling and like that feeling of home."
In June, Rusev quietly proposed to Darcey during a romantic sunset boat ride. The couple eventually announced their engagement during an exclusive interview with PEOPLE.
Despite their engagement, Rusev and Darcey's relationship has not been without its challenges. Their relationship hit a snag when Darcey found out that Rusev was still married and in the middle of a divorce.
The revelation temporarily hurt the trust between the couple. Still, they were able to find a way to get through the setback, and Darcey seems to have found the man of her dreams.
90 Day Fiancé's Darcey Silva Is Finally Engaged! See Her Ring from Fiancé Georgi Rusev​ https://t.co/J5fWAAqRs5

— People (@people) October 14, 2020
DARCEY SILVA'S FAMILY
Darcey was born with her twin sister Stacey on September 23, 1974, in Middletown, Connecticut. Darcey Silva's parents are Mike and Nancy Silva. They have not been a mainstay on any of their daughters' shows, but they were featured in the twins' new TLC series, "Darcey & Stacey."
While Mike and Nancy are divorced, they still maintain a very close relationship. Mike also shares a close bond with his daughters, and they all worked on the 2013 comedy "White T."
Darcey Silva avoided this awkward question in a preview of 'Darcy & Stacey'! https://t.co/jxS7CVxELB

— HollywoodLife (@HollywoodLife) October 11, 2020
The twins had a brother Michael Silva, who sadly passed away in July 1998 after a long battle with cancer. The sisters named their online clothing store "House of Eleven" to honor their late brother, who died on July 11 and was born on May 11.
Darcey and her twin, Stacey, are already creating so much buzz around their family, who would be featured on their new show. It would be interesting to see how they slot into the girls' complicated love lives.