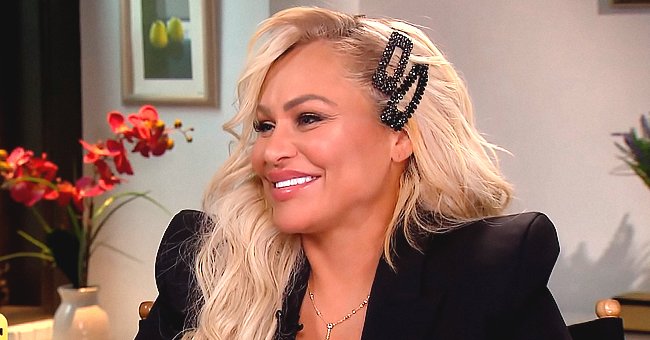 Youtube.com/Entertainment Tonight
'90 Day Fiancé' Star Darcey Silva Shows off Bikini Body after Breakup with Tom Brooks

Darcey Silva sure knows how to serve her vengeance in the sassiest way. The "90 Day Fiancé" star recently showed off her bikini body in the wake of her break-up with Tom Brooks.
On Instagram, fans were amazed by Silva's photo of herself in a black bikini. She is seen lounging on a couch while basking in the sun.
"Darcey's revenge body…fall in love with you…visualize your higher self! Mind, body, and soul," the reality star said.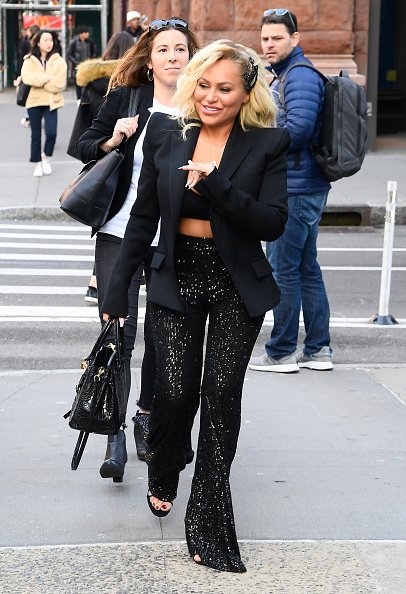 Darcey Silva outside the Build Studio on February 24, 2020 in New York City. | Photo: Getty Images
UNCONVINCED FANS
Silva's body transformation is said to be a direct shot at his ex-boyfriend Brooks who had dropped an unsolicited comment about her weight. In one episode of "90 Day Fiance," Brooks asked if she "put weight on" while having a date in New York City, as reported by Cheat Sheet.
While Silva is enjoying her new figure, some fans were not convinced she lost some weight. They speculated that the reality star went through another surgery or that her photos were heavily-edited.
But some of her followers were happy about Silva's transformation. They believed that she used her ex-boyfriend's insensitive comment as her motivation to change her lifestyle.
AN APOLOGY
For his part, Brooks apologized for his insensitive comment to Silva. He also put the blame on people behind the editing of the reality show.
Brooks admitted that his weight comment was "very inappropriate." But he claimed that the video clip was edited out of context.
Silva was not only targeting Brooks; her hour-glass figure was also a revenge shot at her other ex-beau Jesse Meester.
ON MOVING ON
Meanwhile, she explained that she had moved on. She has read Brooks apology but chose not to respond to it on social media.
Silva admitted she was offended by his comment because no one deserves to be body shamed. But the reality star appreciated that Brooks owned up to his mistake.
"It was nice that he apologized like that, it's just nice when it's personal to you, but I will keep that for myself," she said.
Silva was not only targeting Brooks; her hour-glass figure was also a revenge shot at her other ex-beau Jesse Meester. Her ex-boyfriend recently shamed her for having a spin-off series on TLC called "Darcy & Stacy," which will be aired on August 16.
Meester accused her of being a liar and manipulator and that she owes her money because he was her "sugar daddy." He also shamed the network for tolerating her alleged poor behavior.
As Silva continues her path to fame, she recently made up-and-coming actressGabourey Sidibe happy. Silva made a video clip, greeting the "Precious" star and boyfriend Brandon Frankel's first year anniversary.
Please fill in your e-mail so we can share with you our top stories!