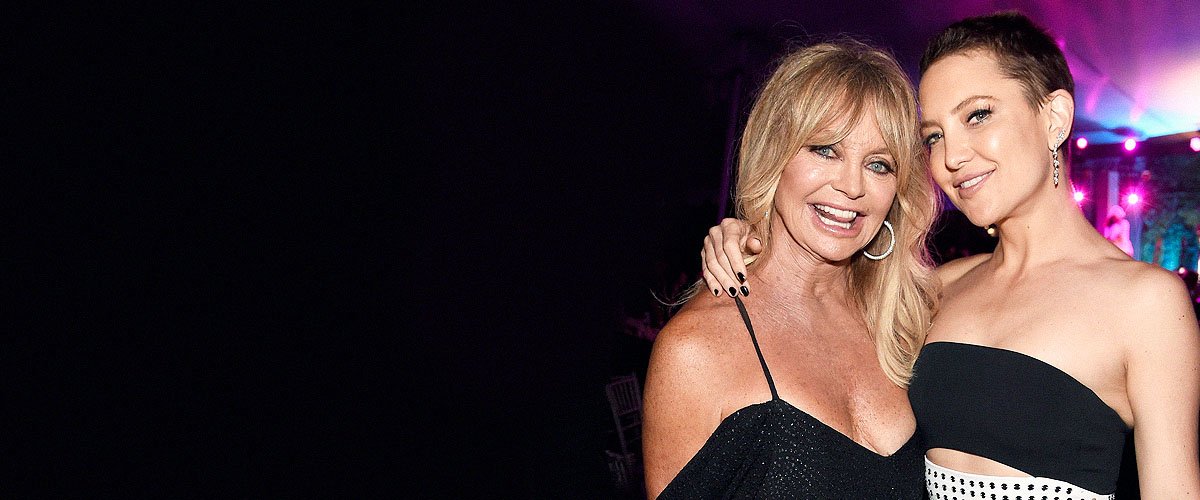 Getty Images
Kate Hudson Wishes Mother Goldie Hawn a Happy Birthday with Nostalgic Throwback Photo
Goldie Hawn, one of the most famous and adorable faces in Hollywood, has just turned 75 but, despite her age, she still looks as beautiful as ever.
In honor of her mother's birthday, actress Kate Hudson took to her official Instagram page to share a very special throwback photo of Hawn, as well as a sweet message.
In the snap, a much younger Hawn can be seen sitting down while wearing a pair of baggy pants, a t-shirt and no shoes, seemingly unaware of the fact that she was being photographed.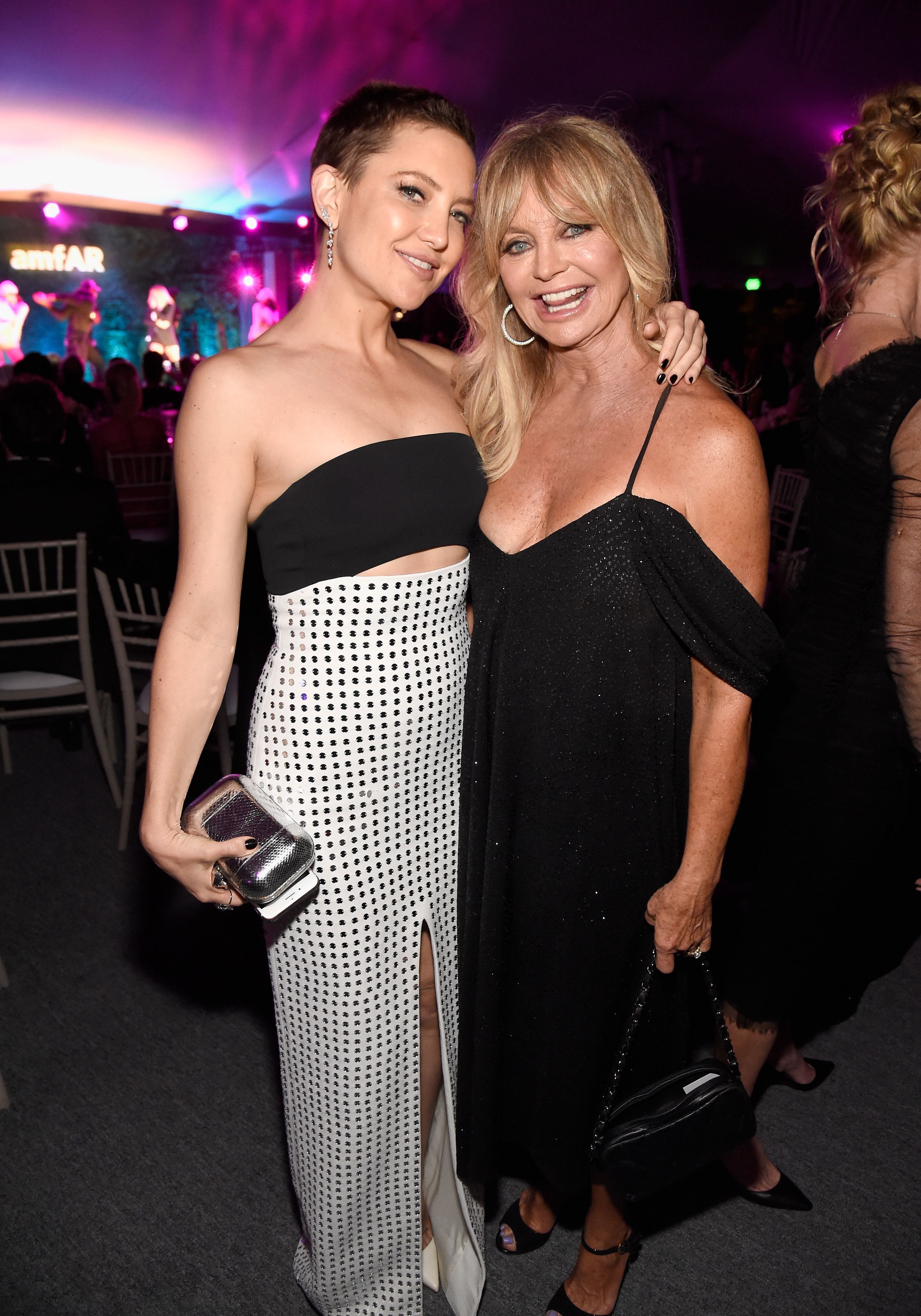 Kate Hudson and mother Goldie Hawn at the amfAR Gala Los Angeles at Ron Burkle's Green Acres Estate in Beverly Hills, California | Photo: Kevin Mazur/amfAR/Getty Images
Hudson had nothing but amazing things to say about the woman who brought her into the world, describing her in several unique ways. She wrote:
"Tomorrow is a special day for it marks the day my mama was born. Goddess, light worker, fire bender, scorpion tailed whirlwind, butterfly mother, love expander, shining star, happy birthday tomorrow."
According to the 41-year-old, she decided to wish Hawn a happy birthday the night before she was working nights and would be too tired to do it in the morning.
Hudson, who has three children of her own - Ryder, Bingham, and Rani - ended the tribute to her mother by saying that she loves her to "infinity and beyond."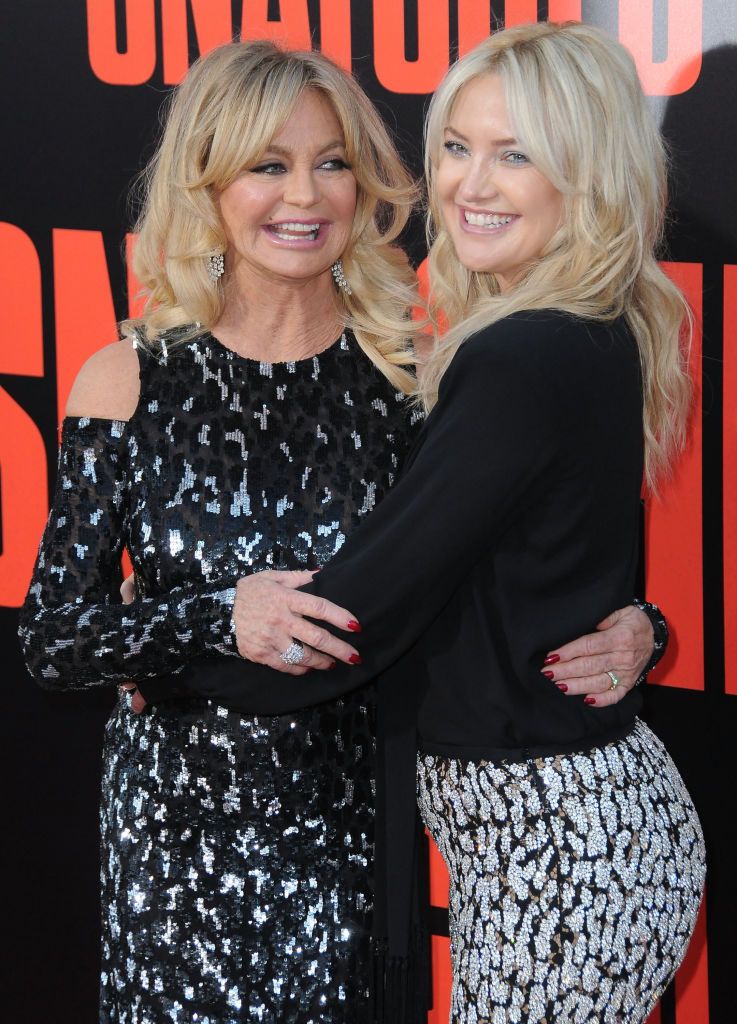 Goldie Hawn and daughter Kate Hudson at the premiere of 20th Century Fox's' 'Snatched' at Regency Village Theatre in Westwood, California | Photo: Barry King/Getty Images
Hawn doesn't seem willing to slow down any time soon as she has been keeping herself quite busy. Earlier this week, she attended the premiere of "The Christmas Chronicles Part 2" with husband Kurt Russel.
Hawn and Russel have been together for 37 years
The couple stars in the Netflix film, which is quite unusual since they don't often work together. In fact, this is was the first time Hawn and Russel starred in the same project since "Overboard," back in 1987.
During an interview with the New York Times, the 69-year-old actor explained that the type of movies they both usually star in are completely different from one another. He added:
"It's not mandatory just because you live with someone, you love someone and you enjoy working together that you should do 10 or 15 movies together."
Although they've never been married, Hawn and Russel have been together for 37 years after meeting for the very first time on the set of Disney's "The One and Only, Genuine, Original Family Band" in 1966.
Please fill in your e-mail so we can share with you our top stories!