Adam Smith Is Billy Porter's Husband and an Eyewear Designer — Who Is He Really?
Actor and singer Billy Porter's love story with his husband of nearly four years would make a great romantic movie. It proves that it is worth waiting for true love to come knocking at one's door.
The 51-year-old "Pose" star has been happily married to his husband Adam Smith since 2017, but their love story goes back to more than a decade ago when their paths crossed for the first time.
In fact, Porter and Smith met, dated, and broke up in the course of a year between 2009 and 2010, when the two seemed not ready to commit to each other in a serious relationship.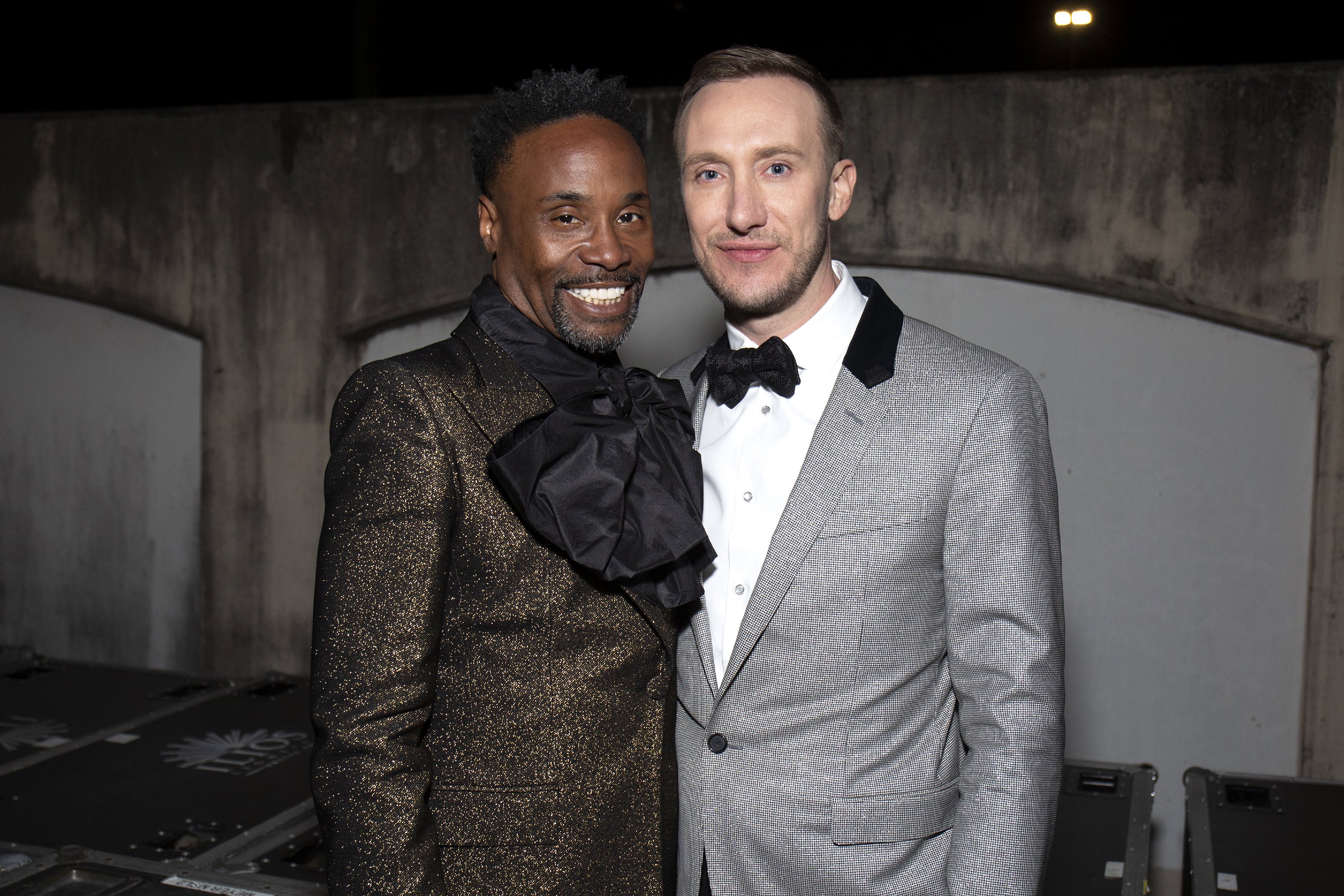 Fortunately, the actor and the entrepreneur, who met in New York City through a common friend, never lost contact with each other, and in 2015, they gave romance a second chance. The rest is history.
For the last few years, we have all seen Smith make the perfect companion to Porter's extravagant red carpet appearances, and today they represent couple goals for their many fans. But what else do we know about Porter's husband?
MORE ABOUT ADAM
Smith had reportedly just moved from Los Angeles, California, to New York City when he met his now-husband. Smith is the co-owner of a luxury eyewear brand called Native Ken.
Even though he is a successful fashion entrepreneur, Smith's original passion was the arts. He pursued higher education back in his hometown, where he attended the California Institute of Art.
A little-known fact is that Smith was married and divorced before he found lasting love in Porter, his second husband, with whom he also shares a love for the performing arts.
In 2003, Smith graduated from college with a BFA, majoring in theater. And while Smith didn't become a professional stage actor (at least until now), musical theater played an important role in his love story with Porter.
After graduating, Smith went straight to work in sales with different fashion brands and companies, starting as a sales representative for a major eyewear brand. This opened many doors for him in the fashion business.
THEIR LOVE STORY
Soon after becoming husband and husband in January 2017, Porter and Smith shared details about their longtime relationship, making evident that their love story went much farther back in time than the media had noticed.
Talking to People magazine, Porter revealed that he and Smith dated for a year but ended their romance in 2010, although the feelings they had for each other never faded.
As it surfaced in the interview, Smith kept hoping for an opportunity to rekindle the romance with Porter, who never stopped being his close friend, and one night in 2015, after watching "Hamilton" on Broadway, he declared his love to Porter, who gladly became his boyfriend again.
By September 2016, Porter had made up his mind about asking Smith to marry him, and he finally did it on December 29 of that year, with a fairytale proposal during a romantic getaway to London, England.  
As Porter had carefully planned with a group of friends earlier, different couples told their own love stories before it was his turn to speak, and after recalling his own story with Smith, he showed him the ring, and they became engaged.
THEIR WEDDING
Just two weeks after promising each other to do so over dinner in London, Smith and Porter were celebrating their wedding with a ceremony and reception at a friend's apartment in the UK capital.
"It was so much fun, and it was a whirlwind. But it all turned out more beautifully than I could ever imagine," Smith said about having to plan his wedding to Porter in just ten days.
The festivities were full of live music, with cheerful gospel music played by great musicians and great friends of the couple. But it was Porter who stole the show in the end with the most romantic vows, according to Smith.
Porter and Smith were in such a hurry to marry because they wanted to do it while Barack Obama was still in office, as a way to honor the former US president's views on LGBTIA+ issues.