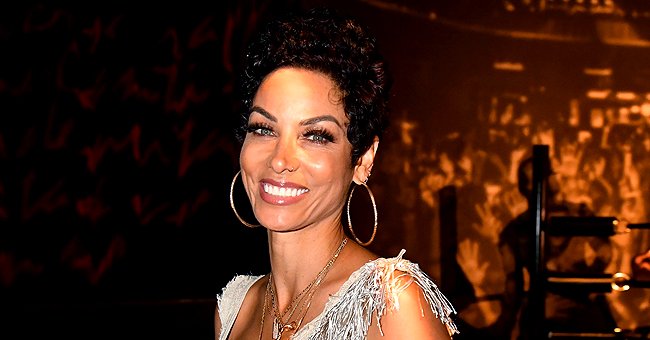 GettyImages
Look inside Eddie Murphy's Ex-wife Nicole's Tranquil & Cozy Beverly Hills Mansion
Actor Eddie Murphy's ex-wife, model, and entrepreneur Nicole Murphy, lives in a fabulous modern Beverly Hills mansion. Take a look at the three-bedroom mansion and Murphy's perfect sense of decoration.
Eddie Murphy's stunning former wife, Nicole, has nearly a million followers on her Instagram account. Many have gotten to see several glimpses of her Beverly Hills mansion through posts. In May, she showed off her chic and elegant dining area in a post which she captioned:
"I'm loving these Beige Aloma pants by @vchelabel @designertonigrant #fashion #style #pants #stretchpants #fashionstyle #clothing #nicolemurphy."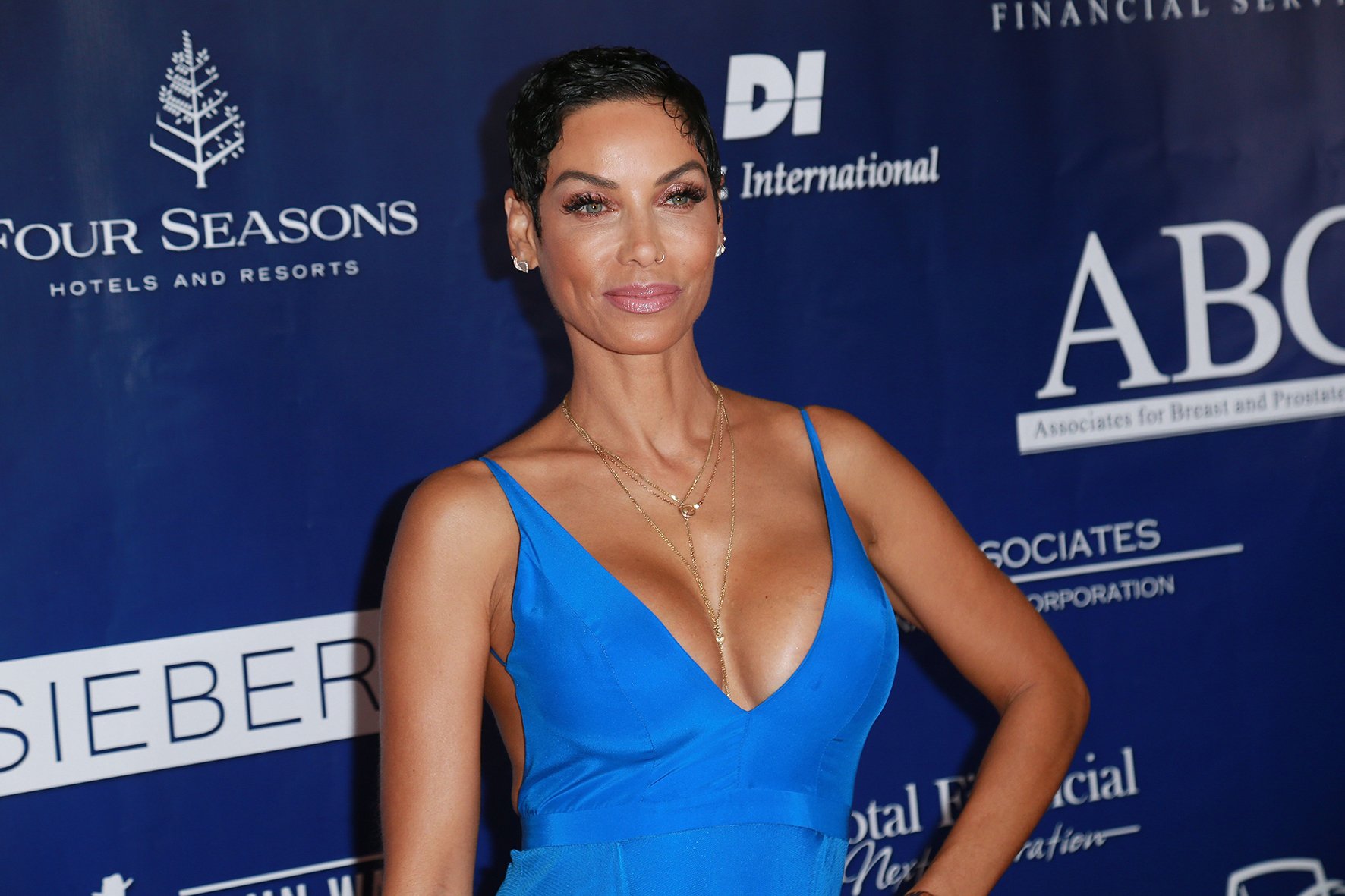 Nicole Murphy at the 28th Annual Talk Of The Town Gala in 2017 in California | Photo: Getty Images
The former model and entrepreneur put her perfect ageless figure on display in a gorgeous beige cutout top and matching fitted pants in her photos.
She matched the outfit with a pair of beige high heels and dainty gold jewelry. While Nicole's poses proved that she still knows how to model excellently, out was the perfect dining set behind her that almost stole the show.
Right beside the dark-haired beauty was a gorgeous silver chrome ceramic garden stool. Behind her was a glass table surrounded by gray velvet dining chairs with mediant legs.
Nicole told People that there are some important and key things and feelings she looks out for when she thinks of fixing up her place.
On the wall fast behind her was a huge and incredible yellow art piece that took up plenty of space, bringing color into the otherwise calm steely look of the room. Nicole's followers absolutely loved her style and her space.
When spotted outside her home, the fit and fab lady is always seen showing off her impeccable style. Many times the 52-year-old strikes a pose in various parts of her house. Her followers also get to see snaps of her in her fabulous artwork-lined hallway.
With the many pictures of her beautiful home come many compliments. In 2018, she gave people a tour of her posh house. While giving a tour of the family room which has very frequently featured on her social media, Nicole said:
"Of course this is the comfy room. I think it's very, very important to have a couch that you could just relax on. This my chill out room with the family."
Nicole, who is known for being an avid fitness lover, has often shared photos of herself getting comfy and cozy on her famous couch. The living room area has also featured in quite a number of posts with the unmistakeable square-designed rug.
Nicole told People that there are some important and key things and feelings she looks out for when she thinks of fixing up her place. These are mainly comfort and a sense of peace.
With the oldest of her five children with Eddie Murphy being 28, the model downsized from her former six-bedroom house to this modern condo. A great choice!
The huge abstract yellow painting often spotted in her dining room was one of the few things that she brought from her former home. Her youngest daughter, Bella, still lives with her, but all the furnishing and decorations were left to Nicole.
The furnishings and decisions that the ageless beauty often gravitates to tend to exude an earthy, comfortable, warm aura that reflects her calm, fresh, and happy personality. A beautiful home for a beautiful woman.
Please fill in your e-mail so we can share with you our top stories!