Taraji P Henson Looks Unrecognizable Sporting Fiery Red Hair in a Black Mini Dress & Heels
"Empire" star Taraji P. Henson looked different in her latest social media post, proof that she is not just an actress but also a stunning fashionista in an eye-catching ensemble. 
Taraji P. Henson, one of the brightest stars in the entertainment industry, has proved to fans and on social media that she is not just a versatile actress but also a fashion chameleon. 
Henson took to Instagram to share snaps of herself in an unlikely look that's far from what fans usually see in her. Now, her Instagram followers doubt if she has an existing twin sister because of her latest image.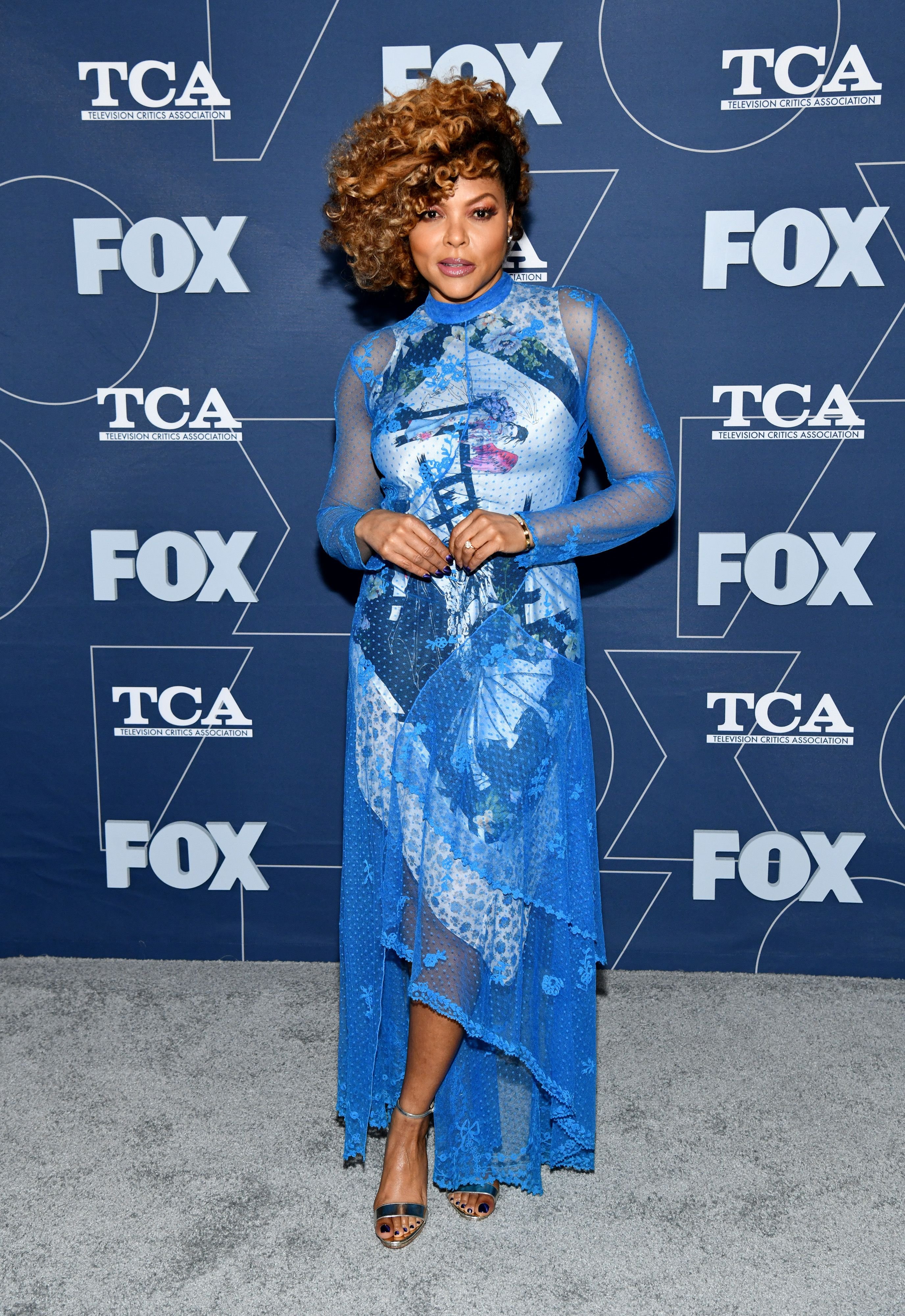 FEIRY AND FIERCE
As fans looked closer at Henson's post, it was, after all, the 50-year-old actress herself. Henson wore a body-hugging black mini dress, which she paired with sky-high heels.
She also sported fiery red hair. In the first picture, the age-defying actress displayed her toned legs, while in the next snap, she served a fierce look while showing off her fresh blue nails. 
In her November 20 post, the look she gave was in line with this year's American Music Awards, as she was appointed as the host for the annual music awards show.
Many fans were speechless looking at her pictures as she was unrecognizable. Though Henson looked different, fans all agreed that she is stunning in fiery red locks.
One admired how the "Hidden Figures" star rocked a mesmerizing outfit, adding that she looked fabulous from all angles. Another fan commented:
"50 never looked better???."
ANOTHER CONTRASTING LOOK
The actress's fiery red hair was not the only time she looked unrecognizable. In the recent Halloween celebration, Henson surprised her fans with a spectacular look for the season. 
The actress pulled off an unforgettable neon green look and dubbed herself  a "hair chameleon." What was interesting about her look was that she made the striking makeup all by herself. 
The "Acrimony" star shared that she tried to save their relationship, but it did not prosper.
THE IMPORTANCE OF THE ARTS
As the AMAs looked different this year due to the coronavirus pandemic, Henson shared that the awards show is more important now as arts have kept people sane during this difficult time. 
Henson also revealed that one of the moments she looked forward to in the awards show was meeting the hit Korean band, BTS, adding that the boyband has been the talk of the town. 
While Henson's career continues to soar, her love life appears to be spiraling down. She revealed last October that she and former NFL player Kelvin Hayden had called off their engagement.
The "Acrimony" star shared that she tried to save their relationship, but it did not prosper. They underwent a couple's therapy; however, it did not work out either.
Though she did not reveal the real reason behind their break-up, Henson emphasized the importance of internal happiness. She said she is "much better" now.