Taraji P Henson Looks Unrecognizable in Green Wig and Sparkling Makeup for Halloween 2020
Actress Taraji P. Henson dazzled her millions of fans as she donned a self-achieved spectacular green look for Halloween and showed it off to her followers on her Instagram page.
For Halloween, former "Empire" actress Taraji P. Henson donned an unforgettable neon green look, dubbing herself a hair chameleon. Henson took to Instagram to share a striking vibrant look with her millions of fans and wrote:
"WHAT'S POPPIN SLIIIIIIIME ???. I DID EVERYTHING #happyhalloween #PUMPKINHEADS @tphbytaraji #hairchameleon ?????????"
Henson's posts, a photo and a video, showed her rocking a gorgeous two-toned neon green wig and matching makeup that made the look pop.
Henson's eye-catching look was completed with matching green lipstick, eyeshadow, and highlighter. The actress also had her eyebrows done in the same vibrant green while her whole face was embellished with pretty little rhinestones.
Henson, who once admitted to learning many of her beauty secrets from her "Empire" glam squad, paired her out-of-this-world makeup with a simple yet chic black outfit with short sleeves that stopped just at her shoulder and featured a v-shaped neckline.
According to Henson, she did her entire look by herself, and for her fans who have come to know of her progress in makeup and hairstyling, they were all beyond impressed.
Barely a day after it was shared, the post has attracted several likes and almost 4000 comments from fans who marveled at her work.
Henson's epic Halloween look came just a few weeks after she confirmed some shocking and disappointing news about her personal life. 
Henson's fans are no strangers to her undeniable beauty and her endless talent when it comes to creating the best looks with makeup and fabulous hairstyles. 
Sometimes, the actress ditches the makeup and still blows her fans away. One such time was in early August when she shared an early-morning photo of herself right after she woke up. Flaunting her natural no-makeup beauty, Henson wrote:
"Just here on ? being #phenomenallyblack #nomakeup #justwokeup #nofilter #justme ✌? ?????"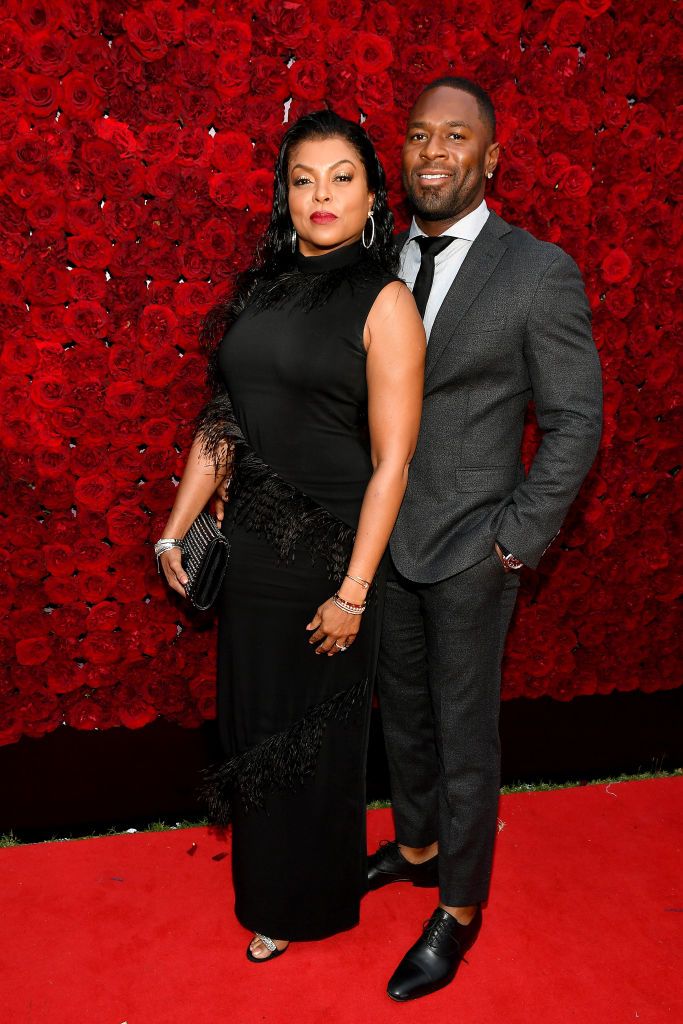 Dressed in a "Phenomenally Black" shirt from the Maya Angelou-inspired Phenomenal Woman Action Campaign, Henson's beauty shined right through, and her fans and followers did not hesitate to gush all about it in the comments.
Henson's epic Halloween look came just a few weeks after she confirmed some shocking and disappointing news about her personal life. 
She and her former fiance, NFL player Kelvin Hayden, split after two years of being engaged and postponing their wedding due to the pandemic. 
However, despite the disappointing development, Henson has taken things in stride and has continued to be the happy, beautiful, and inspirational woman that she has always been, with, of course, the best makeup and hair to go.