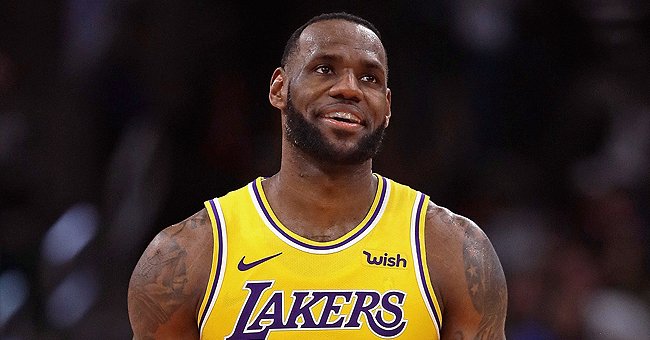 GettyImages
TMZ: Fan Shows off Rare LeBron James Jersey Card and Gets Huge Offers to Sell It

It was all about jubilations for a Lakers card collector who hit a milestone and made an enviable win after he luckily pulled a rare Lebron James Jersey Card.
One of LeBron James' fans might have just found the figurative gold mine after he aced an enviable win at Jaspys Case Breaks card shop in Hermosa. The card shop was hosting a live edition of the 2019-2020 Panini Immaculate Premium Edition cards.
During the card collection rounds for NBA teams, a Lakers fan purchased a card for $70, and it became the most profitable purchase among the card collection. The fan pulled out a LeBron James jersey card that was referred to as the holy grail.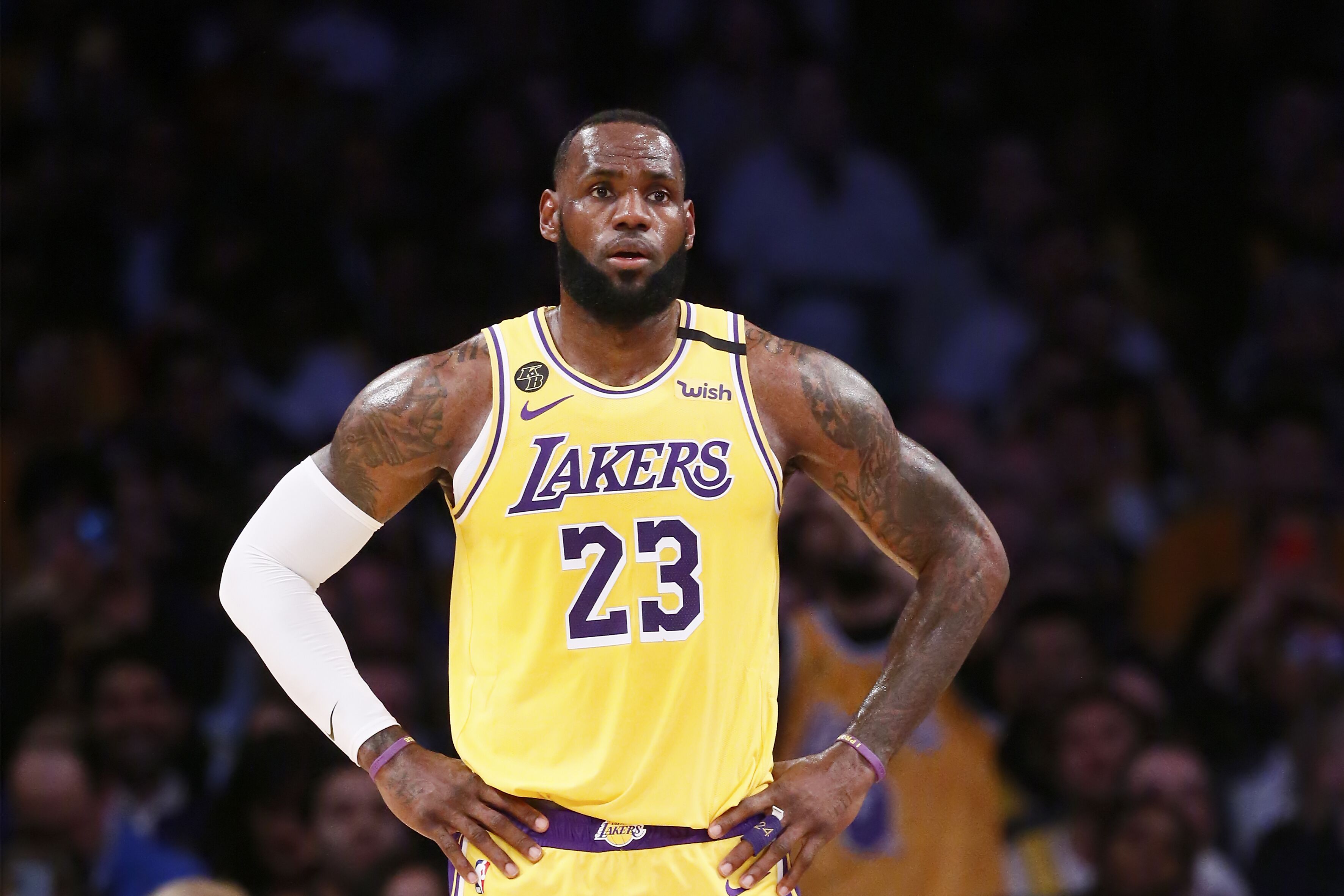 LeBron James looks on during a game against the Brooklyn Nets at the Staples Center on March 10, 2020. | Photo: Getty Images
Before long, many fans went haywire with jubilations and lined their exorbitant and tempting prices for the James card. Soon enough, the auction ranged from $50,000 to $75,000, and according to card broker Erick Mitchell, the auction price could rise to a $100,000 stake.
Mitchell revealed that there are several James lovers who do not mind purchasing his jersey cards for high prices and would even go higher to get them. So far, the lucky fan is yet to sell the jersey card.
Last year, many fans were in a frenzy after James handed out his St Vincent-St Mary high school Jersey to an unknown seller. The monumental item was put up for auction with plans that 5% would go into donations for the Naismith Memorial Basketball Hall of Fame.
In the same year, he joined the Cleveland Cavaliers and made history in the team as their first player to win Rookie of the Year.
The auction's early bidding peaked at $43,000. Another staggering auction last year was the Babe Ruth auction at the Yankee stadium. A road jersey worn by one of MLB's legendary players, Ruth, sold for $5.64 million.
Rightfully so, NBA icon James has earned his fame among fans and the sentiments attached to his memorabilia. He currently plays for the Los Angeles Lakers, but his fame started back in 2003 when he became the first player picked in the NBA draft straight out of high school.
In the same year, he joined the Cleveland Cavaliers and made history in the team as their first player to win Rookie of the Year. He was also the overall youngest player to bag the title.
In 2011, James became a free agent and departed for Miami Heat. Cavaliers' management and fans did not receive his exit well. However, James, 36, moved on and made exploits for the Miami Heat.
He later returned to the Cleveland Cavaliers before his current stint with the Lakers. James sits among the stars as one of the greatest basketball players in history.
Please fill in your e-mail so we can share with you our top stories!