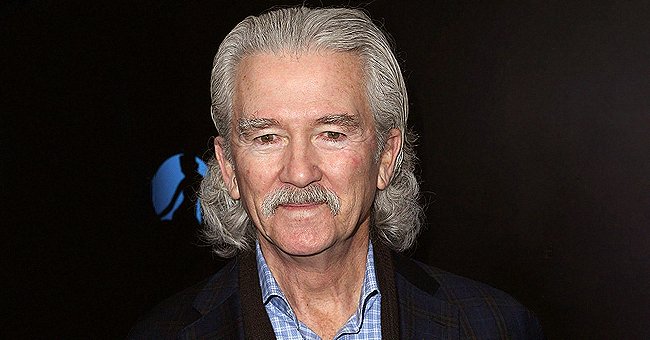 Getty Images
'Dallas' Actor Patrick Duffy Is a Father of 2 Sons — Meet Padraic and Conor
Patrick Duffy, whose superb acting as Bobby Ewing is memorable in the 1973 soap opera "Dallas," is a doting father of two grown-up sons, Padraic and Conor. Both sons followed in his footsteps in Hollywood.
Acclaimed actor Patrick Duffy is among the most prominent figures in Hollywood. His remarkable talent influenced his sons Padraic, 46, and Conor, 40, who developed an interest in the performing arts.
Patrick's grown-up sons, whom he shares with his late wife Carlyn Rosser, may share their father's passion for the arts, but the two have found each other's creative niche within the entertainment sphere.
Veteran actor Patrick Duffy attends the Series Mania in Lille, France on May 2, 2018. | Photo: Getty Images
PADRAIC DUFFY
Born on December 30, 1974, Padraic is now the managing director for a theater company in Los Angeles called Sacred Fools Theater Company. It has been a critically-acclaimed and award-winning theater since 1997.
Aside from delving into performance theater, the Princeton University-graduate also wrote a short play, "Me, You, a Bag & Bamboo'" in 2009. He once tried acting in "Dallas," the same show Patrick starred in.
Though his acting career on TV was brief, the doting father of two, married to actress Emily Kosloski since 2009, found love in theater.
CONOR DUFFY
Meanwhile, Padraic's youngest brother, Conor, was the one who pushed through with acting on TV and film. He starred in "From a Place of Darkness" and "Falling in Love with the Girl Next Door."
Conor, a University of Washington-graduate, once played little Bobby Ewing in his father's hit show in a 1991 episode. He has been a loving husband to Emily Cutler since 2006. The couple shares two children - Fiona and Maxwell.
The coronavirus pandemic is a threat to many people, but it became the silver lining for Patrick and Purl's love story.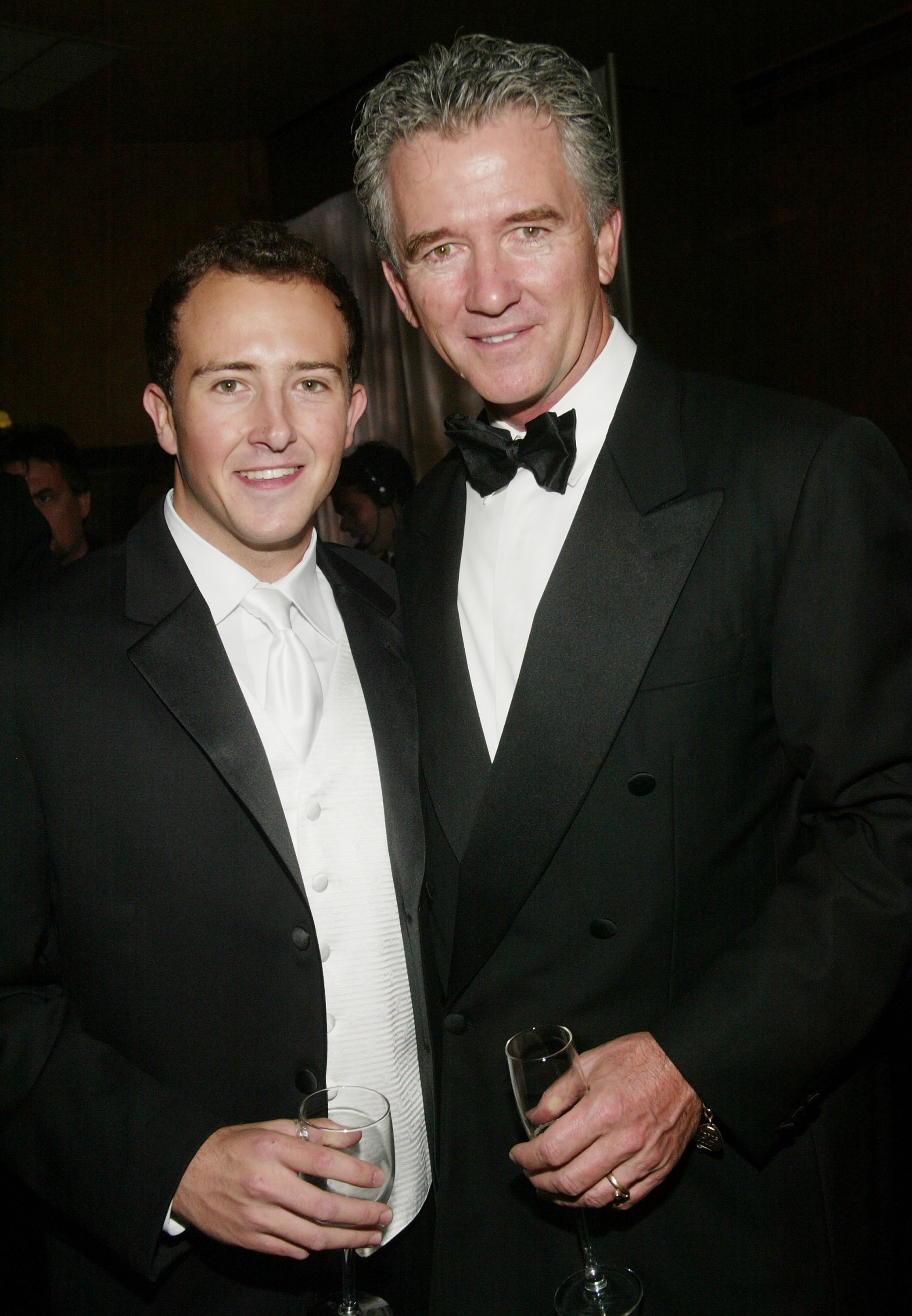 Actor Patrick Duffy and son, Conor Duffy attending a party on November 2, 2003 in New York City. | Photo: Getty Images
STILL LOVES HIS FIRST WIFE, CARLYN
Though Patrick lost Rosser to cancer in January 2017, the "Man from Atlantis" star shared that he still feels his wife's warm spirit. Even after his wife's death, the veteran actor still considered himself a married man.
Patrick and Rosser were married for 43 years. Since Rosser's passing, the actor ensures he spends quality time with his two sons and grandchildren. He said:
"My greatest pleasures now are grandchildren because I have four."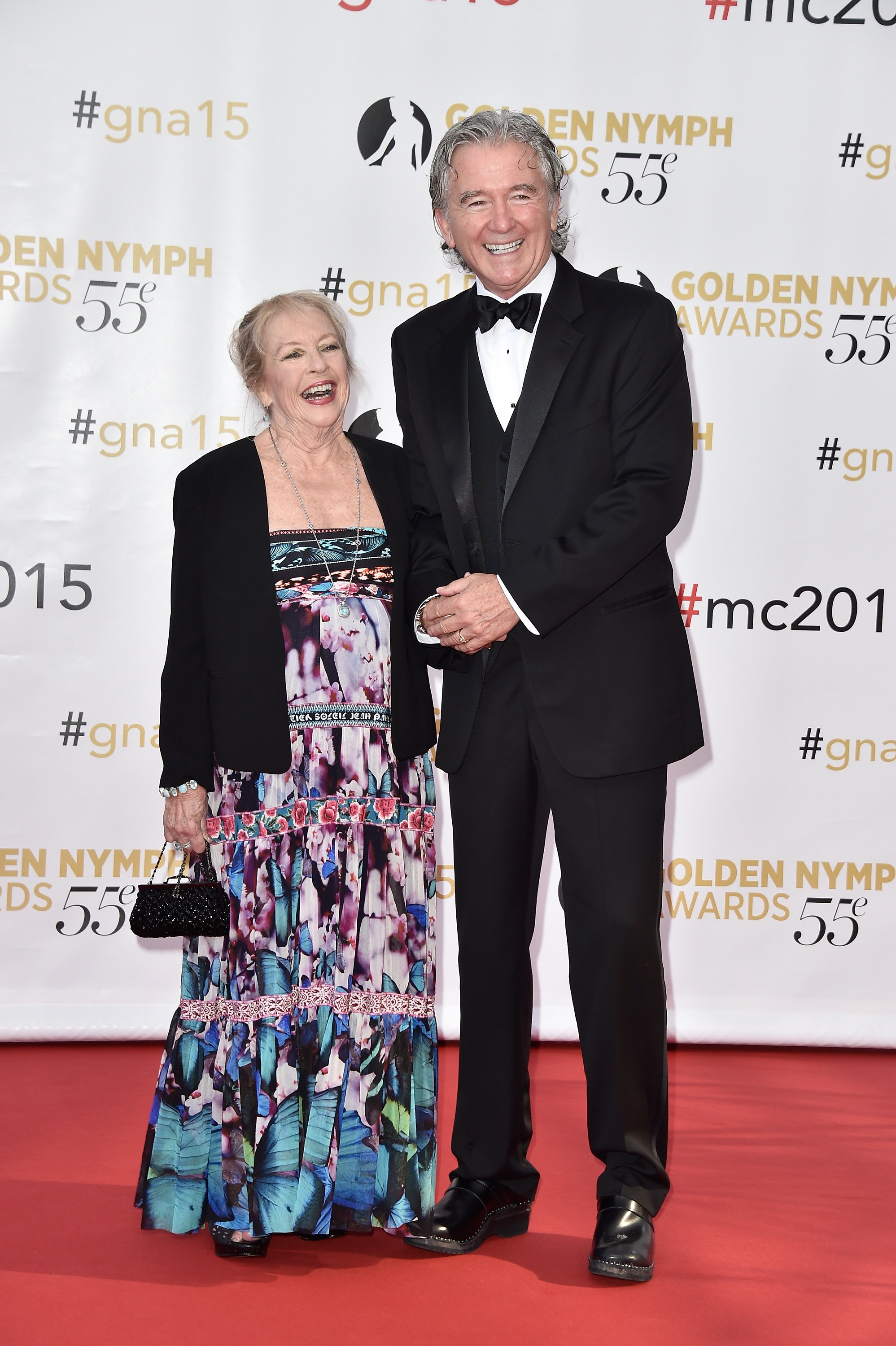 Patrick Duffy and his wife Carlyn Rosser attend the Golden Nymph Awards on June 18, 2015 in Monaco. | Photo: Getty Images
LOVE FOUND IN QUARANTINE
Recently, Patrick has found a new love in the "Happy Days" actress Linda Purl, whom he has been dating for four months and counting. The "Bold and the Beautiful" star is now in a happy disposition with the 65-year-old actress.
He described his relationship with the actress as perfect, a similar feeling he felt with his late wife. He added that they are "knowledgeable teens" as they know what to expect from each other.
With his new love, supported by his sons, Patrick is on a roll as he makes new memories and traditions with his second chance at love and life.
The coronavirus pandemic is a threat to many people, but it became the silver lining for Patrick and Purl's love story. While in quarantine, the pair became part of a group text chain.
The group's exchange of messages dwindled to both of them as weeks passed. From being casual friends for several years, the two ended up being inseparable lovers.
Please fill in your e-mail so we can share with you our top stories!