Faith Hill and Tim McGraw's Daughter Gracie Delights Fans with a New Selfie — See Reactions
Faith Hill's daughter Gracie McGraw melted the hearts of many fans after sharing a picture of herself in a red outfit that had her looking incredibly beautiful.
Faith Hill and Tim McGraw's 23-year-old daughter, Gracie McGraw, shared a new selfie on her Instagram, and fans could not stop gushing about her captivating look.
In the picture, Gracie donned a red top, showing off her gorgeous cleavage. She matched the top with what appeared to be leather pants. The picture saw her rocking brunette bangs with no makeup on her face.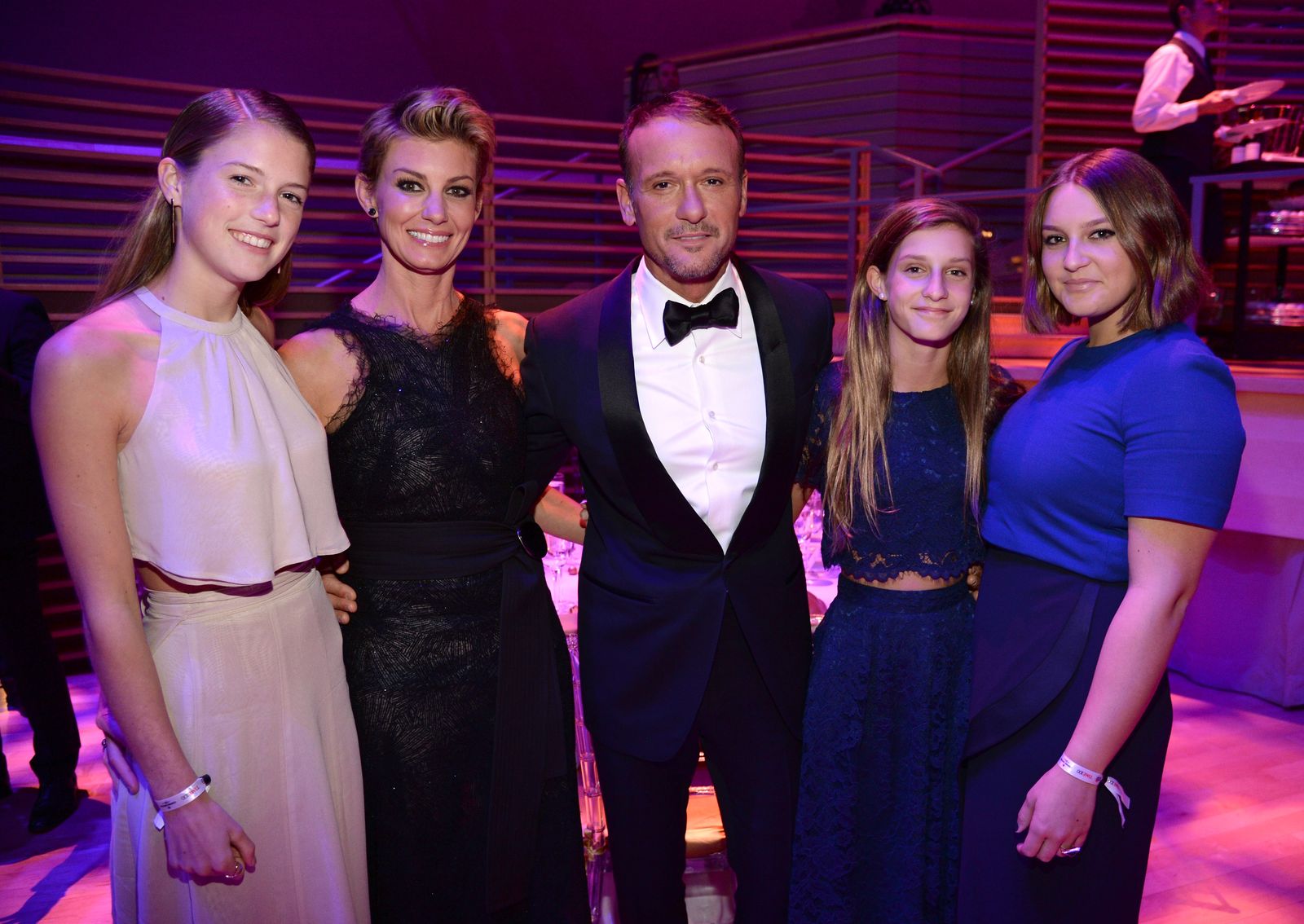 With her hands held up against her chin, Gracie showed off a cute tattoo on her wrist. With her other hand capturing the selfie, the 23-year-old stared wide-eyed as she posed for the gorgeous picture. She accompanied the image with a caption reading:
"Portrait mode said, 'Hey, girl.'"
As expected, Gracie's post garnered several reactions from fans and followers who took to the comments section to point out how gorgeous she looked. One user described her as beautiful while another said she looked sexy in the picture, with many more gushing over her hairstyle.
With talented parents like hers, it comes as no surprise that Gracie is exceptionally gifted in the singing category.
Gracie's recent post is not the first time she is showing off her looks in the past months. Most times, she does this while encouraging others to embrace body positivity.
In October, the 23-year-old singer made headlines after sharing an Instagram post showing off her body while pointing out the parts she once hated. The inspiring post was met with reactions from young people, especially women, who thanked Gracie for encouraging them to embrace their flaws.
Gracie is the oldest daughter of country singers Faith Hill and her husband, Tim McGraw. The couple welcomed her on May 7, 1997, only a few months after tying the knot in October 1996.
With talented parents like hers, it comes as no surprise that Gracie is exceptionally gifted in the singing category. She has shared clips of herself singing in the past, and fans could not get over how good she sounded.
In addition to Gracie, Hill and Tim are also parents to 22-year-old Maggie McGraw and 18-year-old Audrey McGraw. Over the years, Gracie and her sisters have continued to make their parents proud, and in turn, Hill and Tim never get tired of reminding their beautiful daughters just how much they love them!