Torrei Hart Tells Ex Kevin She's Waiting on Her Tesla as She Looks to the Side in a Photo
In a recent post she made on Instagram, Kevin Hart's ex-wife, Torrei Hart, looked beautiful in a red dress while telling her ex that she was waiting on her Tesla.
Torrei Hart is one beautiful woman who has a great sense of humor. She recently showed that side of her when she made a post on Instagram, which she captioned saying:
"Still waiting on my Tesla. ??‍♀️ @kevinhart4real ? #andeverythingelseowedtome."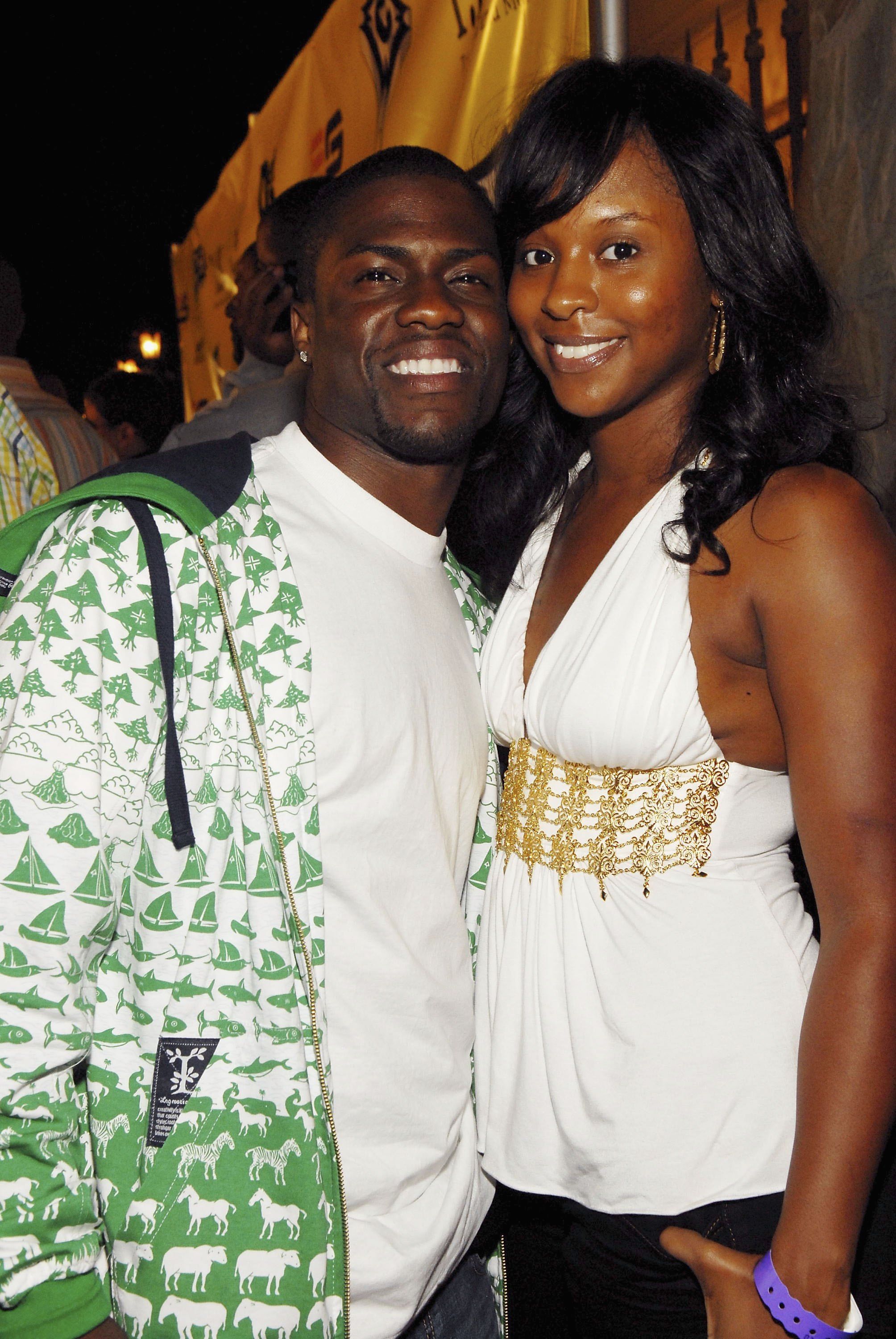 In the post, Torrei looked spectacular as she rocked a body-fitting red dress with shoulder cut-outs. With its long sleeves, the dress highlighted the curves on her body and was a perfect fit for her.
She paired the outfit with leopard print high-heeled boots, and a matching bowler hat sat atop her head. Her short-cropped hair accentuated the look as the bangs fell to one side of her face, just above her eyes.
Torrei, who was standing on a staircase, looked off to the side as the picture was being taken. She leaned on the railings of the stairs, and her gold wristwatch was eye-catching.
[Kevin Hart] talked about his 2019 accident and the cheating affair he had.
Fans and lovers of Torrei took to the comments section to give their thoughts on the outfit and how gorgeous she looked. Most complimented her lightly made-up face saying it looked flawless. Others could not help but talk about how her physique was appealing. Someone said:
"Yassss!! It is everything about this look for me!!!? I love you, @torreihart."
Fans also commented that Torrei indeed needed a Tesla and that they were waiting for Kevin to come through with the car he mentioned during his stand up comedy special.
Kevin's special recently came out on Netflix, where he talked about his 2019 accident and the cheating affair he had while married to his current wife, Eniko. He touched on being a father and watching his daughter date and, in lieu, made reference to Torrei.
While some might consider the special "No [expletive] Given" to be somewhat awkward, some fans found it to be hilarious. There were mixed reviews about the special, and fans were divided, with some saying Kevin had lost the "it" factor.
Kevin, who began this comedy journey as far back as childhood, married Torrei in 2002. The pair have two children, a daughter named Heaven Leigh and a son named Hendrix. 
The couple separated in 2010, and Kevin married his current wife with whom he has two children, Kenzo and Kaori. Although things between the ex-couple were a bit rough at first, they have moved past the anger and have committed to being great co-parents for their kids.
Interestingly, Torrei and Eniko now have a better relationship as opposed to when the latter and the comedian first got together.
An astute businesswoman who also loves and dabbles into comedy, Torrei has given herself to work and is currently doing well for herself in the entertainment industry not just as a comedian but as a producer, content writer, and a host of other things.