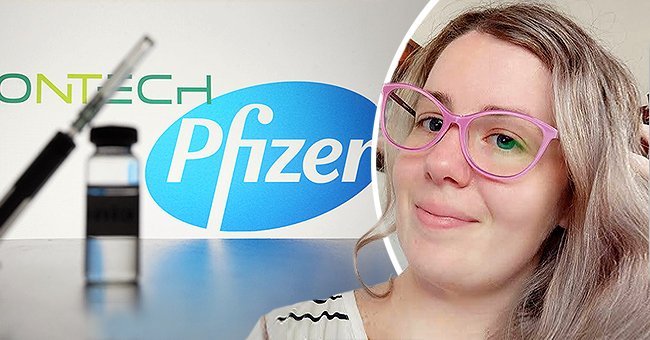 Getty Images
What COVID-19 Vaccine Clinical Trials Are like – Amomama Employee on Volunteer Experience
Karina Fernández, one of our very own researchers at AmoMama, was chosen to be part of the clinical trials of the Pfizer-BioNTech vaccine, and she exclusively shared with us the details of the experience.
COVID-19 marked the lives of the entire world in 2020. The pandemic has affected not only the health and lives of millions of people and families who have lost loved ones but also our routines and the way our cities – and even our economy – are supposed to work. More than ever, scientific research is humanity's hope in this storm.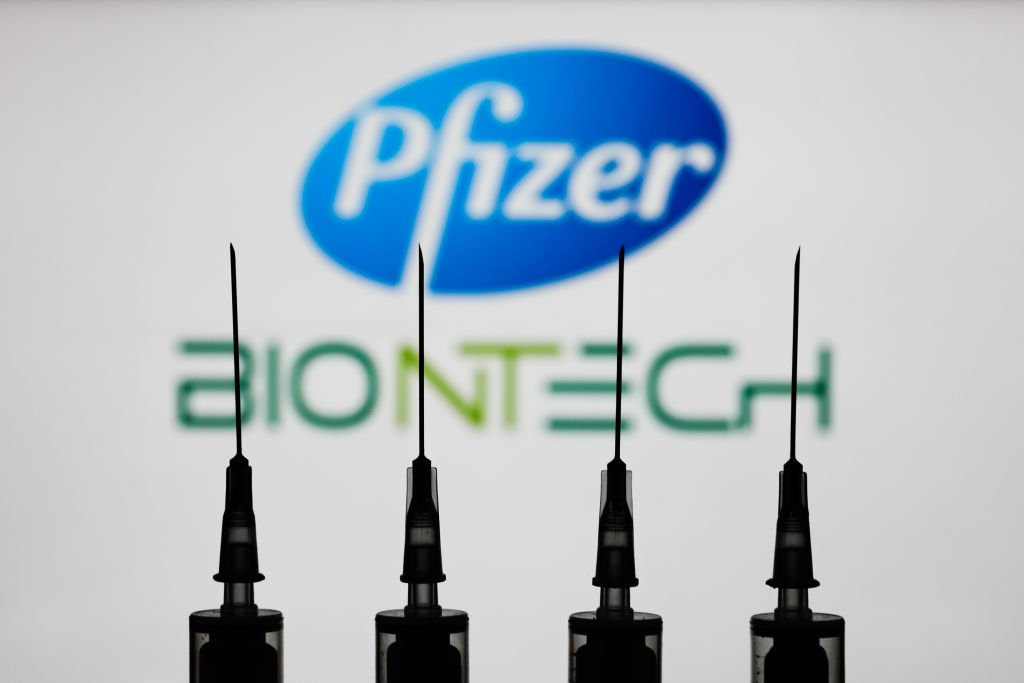 Pfizer-BioNTech vaccine syringes | Photo: Getty Images
Out of the 212 vaccines currently in development, the first to report successful results was Pfizer-BioNTech. According to the pharmaceutical company, their experimental vaccine was 90% effective. Karina is part of that statistic, and she spoke with us about her experience.
LEARNING ABOUT THE TRIALS
Karina lives in Greater Buenos Aires, the suburban area surrounding the City of Buenos Aires, in Argentina. She found out about the clinical study in her city in July, thanks to a Twitter post from Telam, the official Argentine news agency.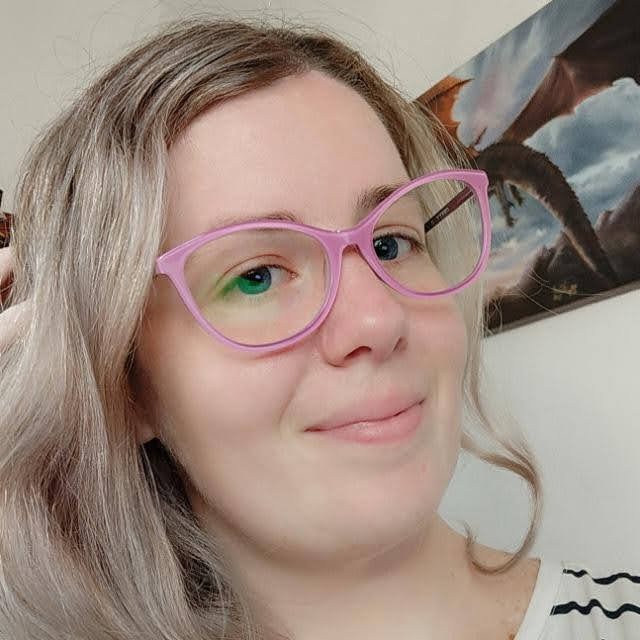 Karina Fernández | Photo: AmoMama
When she learned that Buenos Aires would be a place for such a test, she did not hesitate and looked for a way to register and participate.
"During this pandemic, I felt many times that, apart from staying home and respecting the quarantine and the government's instructions, I didn't have much to do. I couldn't help anyone," Karina says and adds:
"When I found out about the chance to participate in the study, it seemed like a good opportunity to somehow contribute during this very difficult time."
She signed up through a website with hopes to become one of the 30,000 people that the pharmaceutical company originally planned to recruit for the study. Karina was filled with emotions when she received their call.
"The truth is that I was quite excited, and I became very anxious about getting the vaccine ASAP," she confesses. "A few weeks had gone by since I signed up until they called me, so I had kind of forgotten about it and was surprised to receive the call."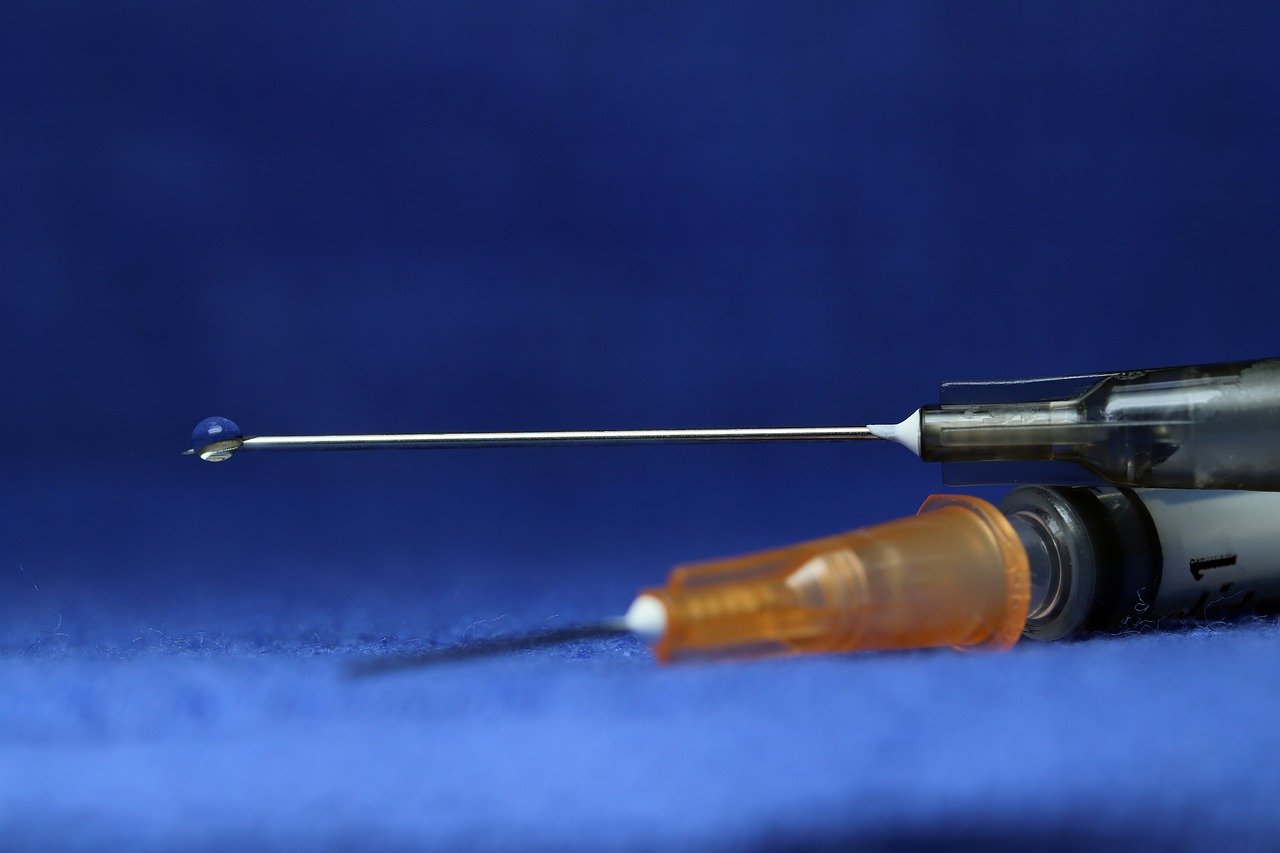 Syringe needle | Photo: Pixabay
VISITING THE MILITARY HOSPITAL
Since the beginning of the pandemic, Karina had obeyed to the letter the authorities' isolation instructions. Therefore, her trip in a taxi to the Buenos Aires Central Military Hospital, which the pharmaceutical company paid, was her first in a long time. She tells us, laughing:
"Those were the only long trips I made during the entire quarantine."
On a cold August noon, Karina received the first shot. "So far, I have gone three times to the hospital where the study is being carried out," she says, adding, "there are a total of six visits over two years."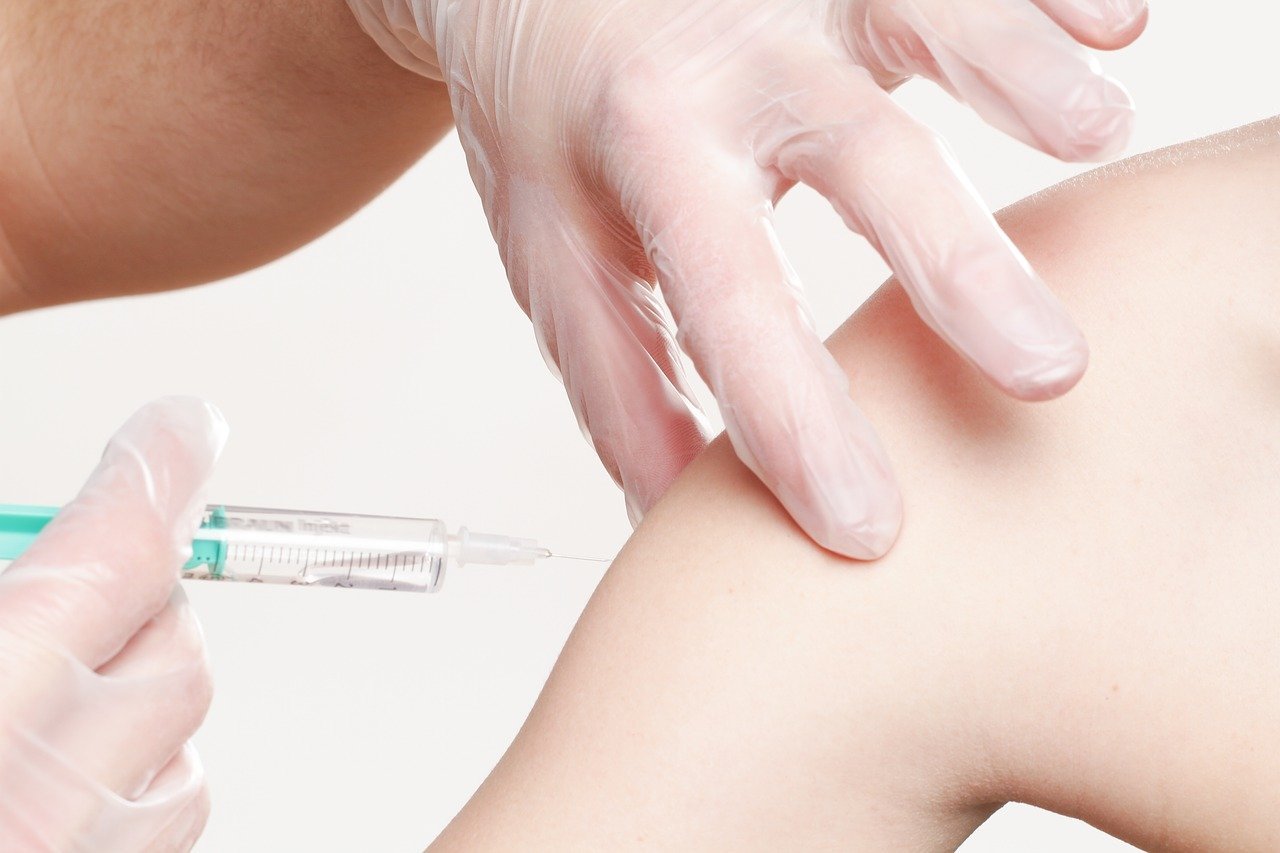 Person receiving a vaccine in the arm | Photo: Pixabay
Her first visit "was very long because the first 40 minutes consisted of a doctor explaining all the details of the study so that I could sign the consent form knowing what it was all about."
"They also asked me a lot of questions about my medical history. They measured and weighed me. Then, they did a swab test (they don't give you the result), took a blood sample, and did a pregnancy test."
They also explained the possible side effects that she could experience: "they are very similar to those of the flu vaccine: pain or discomfort in the area of ​​the shot, headache, fatigue and maybe your temperature could rise a little." However, she didn't suffer any of them throughout the study.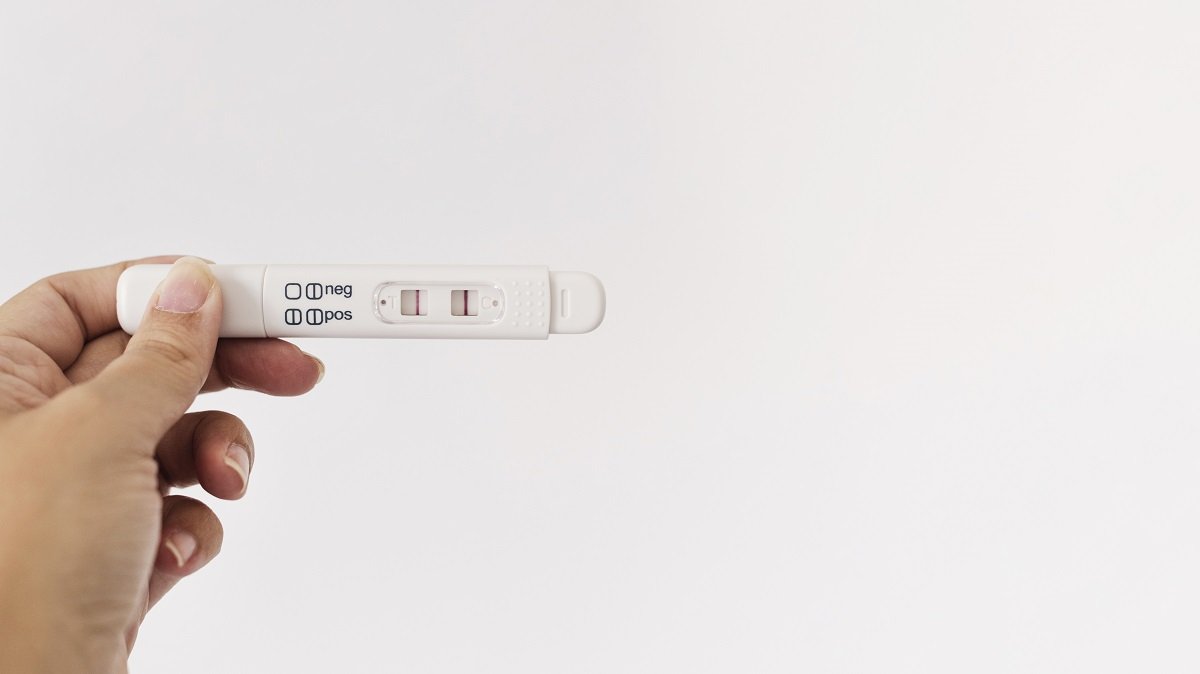 Pregnancy test | Photo: Freepik
Among the things they explained to Karina was the role of the control group. Out of the 30,000 Porteños and Buenos Aires participants of the study (a number that was later expanded to 45,000), half would receive the vaccine, and the other half a placebo (a harmless substance that does not contain the active principle).
By doing this, investigators have a control group to know for sure what effects are directly related to the substance in contrast with those who have not received it (and without the influence of other factors). Participants will not know if they got the vaccine or the placebo until the end of the study, which lasts a total of two years.
FEARS, HOPES, AND COMPLIMENTS
"The truth is that I was a little afraid that I would contract COVID-19. But one of the first things they explained to me on the first day is that this version of the vaccine does not contain the active virus," Karina tells us, adding that:
"I think it was more like a fear that it wouldn't work and that all the effort I saw a lot of people putting in would go to waste."
Her acquaintances and loved ones' reactions have been very positive. "Some people, when I told them what I did, they told me I was a hero." But she wants to draw attention to the other heroes. "We have to thank the researchers and doctors much more, as they work every day to save us."
After all the preparations, explanations, and written consent, Karina received the vaccine (or placebo) intramuscularly in her arm. She had to wait 30 minutes in the hospital to monitor possible immediate adverse reactions. After that, she officially became part of the study and part of history.
Since then, she has already completed three of the six visits that she will have to attend to, spaced out over two years. She must follow a series of protocols, too: "once a week, I had to complete a digital 'journal' about whether or not I had symptoms of COVID-19." Karina adds:
"They gave me a cellphone with only one app, and I have to log in every week."
"Additionally, if I had symptoms (which have not happened so far), I had to call the study's emergency number so that they could follow up on the case, apart from getting the swab tests and follow-ups that the government does."
On her second visit, weeks later, doctors repeated the swab and pregnancy tests, as well as the blood work. Then, she received the second shot.
2020's final appointment was a month later. "They took a blood sample, did the pregnancy test, and asked me some questions about how I was in general," she says.
"Now, I have to take pregnancy tests once a month for up to 6 months (they gave me the tests), and I must continue to report once a week if I have symptoms."
IN CONTACT WITH COVID-19 PATIENT
"My boyfriend, who I live with, had COVID-19 very recently. So, yeah, I was in contact with him, but I had absolutely no symptoms," reveals Karina, adding that:
"As soon as we found out he tested positive, I called the study's emergency number to tell them about the situation, and they followed up on it."
After suffering from the symptoms of the disease for a few days, her boyfriend was finally discharged. Karina was never affected by the virus.
"Since the incubation period finally ended, and he was discharged without me showing any symptoms, I am intrigued. I don't know if they gave me the placebo and I [contracted COVID-19] but was asymptomatic, or if they gave me the vaccine and, thanks to that, I was protected," she explains.
Karina also says that she will only know for sure what really happened when the researchers tell her about it. For that, she might need to wait a couple of years.
Please fill in your e-mail so we can share with you our top stories!
The information in this article is not intended or implied to be a substitute for professional medical advice, diagnosis or treatment. All content, including text, and images contained on news.AmoMama.com, or available through news.AmoMama.com is for general information purposes only. news.AmoMama.com does not take responsibility for any action taken as a result of reading this article. Before undertaking any course of treatment please consult with your healthcare provider.