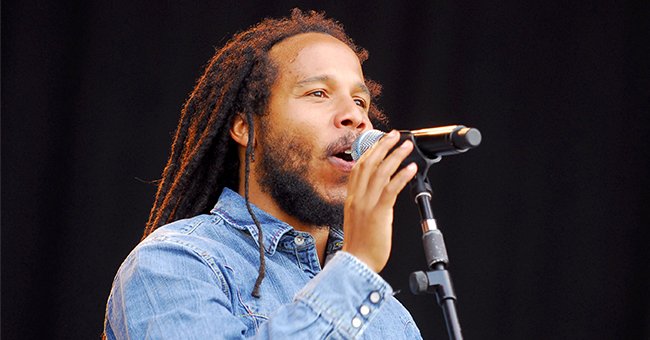 Getty Images
Ziggy Marley Enjoys Fatherhood Playing in a Band with His Look-Alike Sons Gideon & Abraham
One of the many children of the "Buffalo Soldier" singer is not only an awarded musician in his own right, but he also wants to pass his love for music not only to his but to all children, for they are the future.
52-year-old Ziggy Marley is a Jamaican musician and philanthropist, pretty much like his legendary father, late reggae singer Bob Marley, who left us in 1981 because of cancer, when Ziggy was only 12.
Now, Ziggy is himself the father of four children who not only resemble him but also want to continue the family tradition and the musical legacy of their grandfather by playing in a band.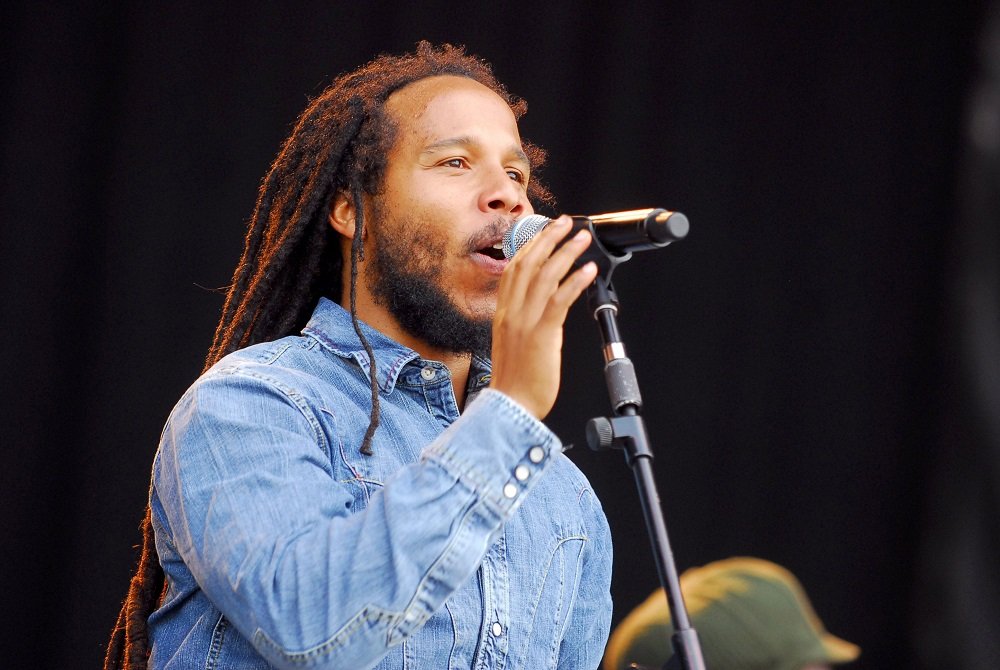 Ziggy Marley during Bonnaroo 2007 at What Stage in Manchester, Tennessee in July 2007. I image: Getty Images.
In a recent social media post, Ziggy gushed about the band he proudly shares with his sons Gideon and Abraham, ages 13 and 9 respectively, telling his fans and followers that "the band is back together again" and ready to make some noise, and adding in the caption to the post:
"Gideon , Abraham and I we are just some freewheeling kids making music for life and fun."
The Marleys undoubtedly carry music in their veins, and what better way for Ziggy to embrace his vocation than to enjoy and create music with his own children as he expressed by adding the hashtag #moretimewiththefamily.
In the snapshot, we can see the three-man band warming up at their improvised home studio, with an eager Abraham sitting by the drums. Ziggy seems to be tuning his guitar and Gideon looks very much like the frontman standing in his black socks and holding the microphone on one hand.
The post caused a great impression among Ziggy's numerous fans and followers on Instagram, and it earned more than 16,000 likes in the first three days after its publication.
"Teach them young," a user wrote in the comments section of the post. "Awesome," added another follower, praising the musician for his parenting ways and the healthy pastime he is teaching his children.
FOR ALL CHILDREN
"More time with the family" is not only Ziggy's personal motto, but it is also the title of his and his children's band's latest record, on which he not only shares credits with them but also with famous friends and fellow musicians who helped him create his second family-oriented LP.
As Ziggy recently shared with Rolling Stone magazine, the idea for the album came to him during the early days of the COVID-19 pandemic when, while in lockdown at his home in California, he remembered the importance of music to cope with the struggles of our lives more than ever.
Ziggy's previous children's music recording effort was released back in 2009, under the title of "Family Time," and it was accompanied by a set of his father Bob's iconic songs re-imagined for children.
"They're going to grow up and make the world a better place, so it's them we have to have some kind of discussion with," Ziggy said about his motives to start making music for children in an interview with Billboard.
Please fill in your e-mail so we can share with you our top stories!