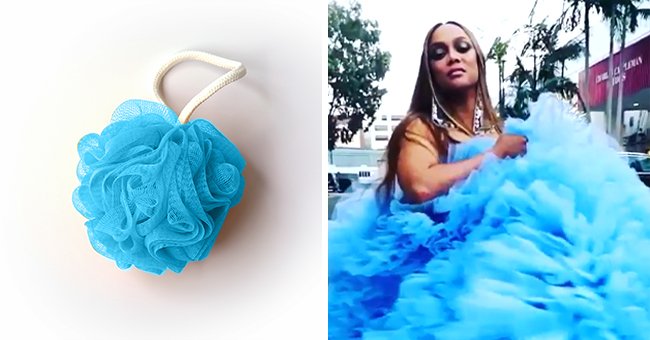 Instagram/tyrabanks Shutterstock.com
DWTS Fans Slam Tyra Banks' Stylist after She Wore a Huge Dress — See Reactions Her to Look
Tyra Banks does not seem like she can catch a break on "Dancing with the Stars." No matter what she does, the critics do not stop coming at her. This week, many fans attacked the model's look once again.
The excitement was pretty high for "Dancing with the Stars" this week. Model and host Tyra Banks had shared a post on Instagram, prompting it as well.
In her post, Banks had on a blue gown with quite a lot of embellishments. The model also did some slight work on her hair, letting it flow. She ended it with a set of earrings that matched perfectly.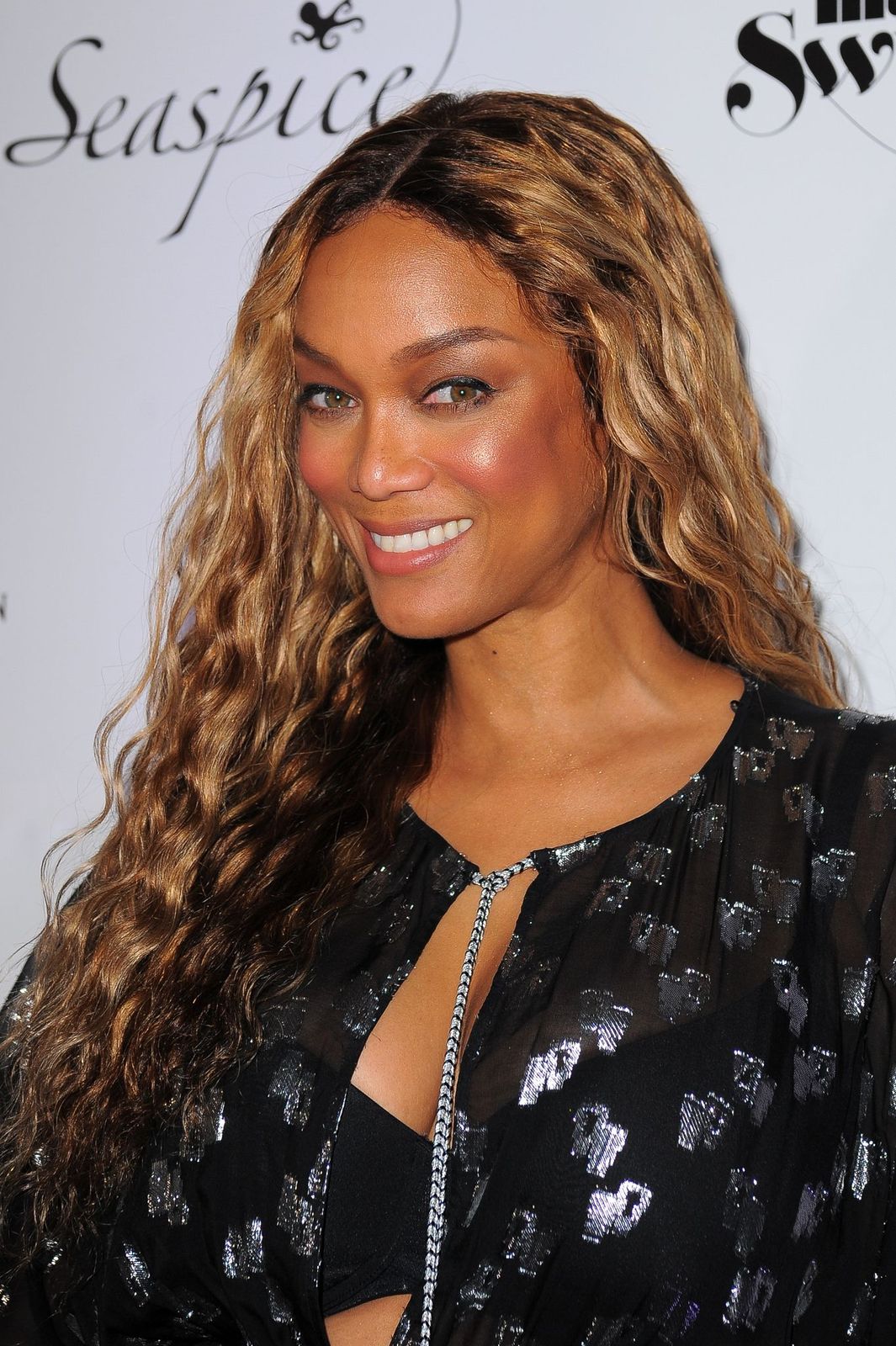 Tyra Banks at the "Sports Illustrated" swimsuit on location afterparty on May 10, 2019. | Photo: Getty Images
Considering that it was the season finale of the show, it is understandable that Banks would want to go all out with her dressing. However, the fashion choice did not necessarily go well with fans. Many of them took to Twitter, and the reactions were brutal. One fan simply wrote:
"tyra banks stylist HATES her #DWTS"
Another fan explained that the dress was a mix. As she highlighted, it fit into Banks' desire to hog all the attention but was also unflattering. While the fans on Instagram seemed to love Banks' dress at the event, those on Twitter did not seem impressed in the slightest.
Another fan even compared Banks' look to Sam the Eagle, a character on "The Muppet Show."
Banks is famous for her fashion sense and taking risks with her looks. However, she has not had the best time on the dancing competition show, "Dancing with the Stars."
From one fashion faux pas to the other, it has been rough. Things got so bad this week that some fans compared the model to a loofah sponge.
Another fan even compared Banks' look to Sam the Eagle, a character on The Muppet Show. As his tweet showed, both are donned in blue and have a lot of feathers.
The feedback is the perfect ending to Banks' first season hosting "Dancing with the Stars." The model took over from Tom Bergeron and Erin Andrews for this season.
It is unclear whether all this backlash is from fans not happy about Banks' role or just honest feedback to what she does. Many have criticized everything about her, including her hosting skills and dress sense.
Although many reps have claimed that Banks is not concerned with fans' negative chatter, it would be challenging to ignore everything.
For now, it is also unclear if Banks will return to host the show or if they will find someone else. However, if the first season is any indication, she will need to work harder if she does come back.
Please fill in your e-mail so we can share with you our top stories!