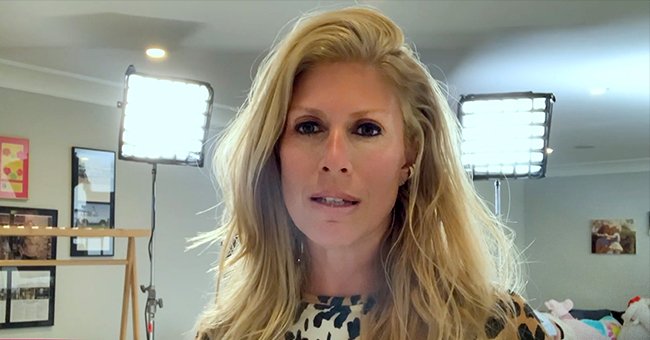 Getty Images
'Today' Contributor Jill Martin Opens up about Heartrending 2020 Losses
"Today" show's lifestyle contributor Jill Martin has endured a tough year but she found a way to navigate through it all after her father spoke two words to her.
Jill Martin, a contributor on the "Today" show, had enormous challenges to surmount during the novel coronavirus pandemic and has opened up on how she coped through all of the stress.
In a recent essay she wrote for NBC News correspondent Maria Shriver's newsletter, Martin narrated some of the phases she had to pass through. She explained that there was a time she found it hard to get up except when filming a remote segment for her shows on QVC and Today.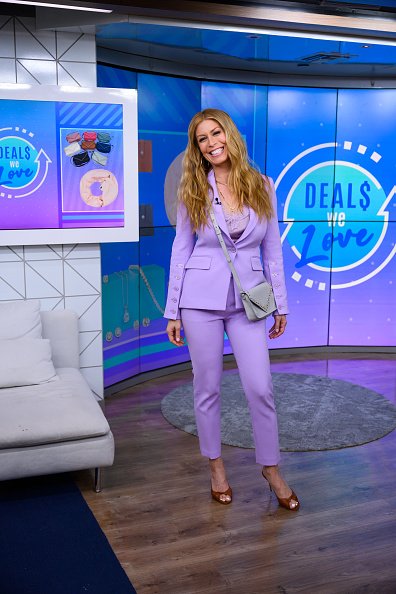 Jill Martin on set of "Today" Season 69 on Wednesday, March 4, 2020 | Photo: Getty Images
Martin's sister-in-law helped her set up for the segments as she was finding it hard to eat and had no energy to do anything. There were also concerns about the COVID-19 pandemic.
Martin's uncle was battling with the virus and had to be put on a ventilator for over two months, though he is back home recovering. The television personality also endured some professional challenges.
She had to work on all three of her full-time jobs from home within the uncertainties of the time. In addition to that, her newly launched show had to be postponed indefinitely due to the pandemic.
Martin further said she gave up her New York apartment for the first time in fifteen years. As if things could not get worse than they already were, her engagement with Erik Brooks ended.
Martin is also back on the dating scene after ending her engagement and told Page Six that she had an exciting Zoom date recently.
The former couple went their separate ways in May, with Martin saying in a statement obtained by PEOPLE that the COVID-19 pandemic took a toll on many aspects of life, including her and Brooks's long-distance relationship.
In the essay, Martin said she felt hopeless and that the year to her was a mess. The television personality is usually the sort of person who always looked for silver linings and bright spots, but this time she could not find any.
The changes and instability Martin experienced in all spheres of her life slowed her down a great deal. However, she began to turn the page, write a new chapter, and move forward with her life after her dad spoke two words to her.
He told her to "Get Up," which she said filled with motivation and empowered her to do just that. Martin said those words have now become her empowerment mantra and changed her outlook on life.
With her new motto in full effect, Martin is focused on finding silver linings and bright spots wherever she can. She also focuses on the things she is grateful for instead of those she has no control over.
Martin is also back on the dating scene after ending her engagement and told Page Six that she had an exciting Zoom date recently, describing the new way of dating as a great way to learn about someone truly.
Like Martin experienced, the
for many people, but by taking care of oneself and mental health and focusing on the positives as she did, it will be easier to cope with the stress.
Please fill in your e-mail so we can share with you our top stories!