Candace Cameron Bure Shares Rare Photo of Her Son Maksim — Do They Look Similar?
"Fuller House" actress Candace Cameron Bure shared a picture of herself and her 18-year-old son Maksim on her Instagram page, showing their striking resemblance. 
On Sunday, "Fuller House" star Candace Cameron Bure blessed her Instagram fans with a rare picture of herself and her youngest child and son Maksim cozying up. 
In the snapshot, the mother-son duo was sitting on a long brown sofa on their home's balcony, overlooking the beautiful vegetation ahead of them.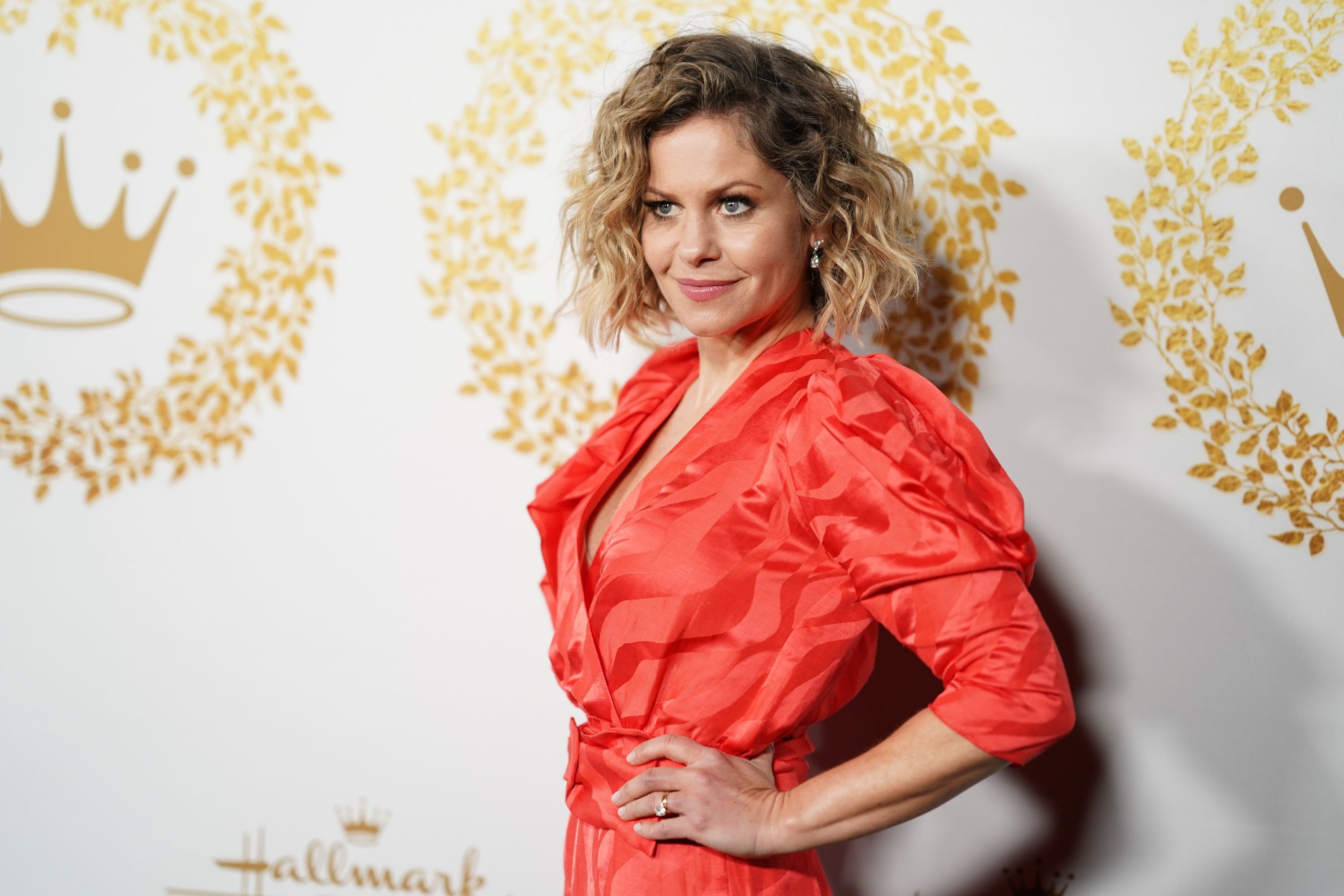 They wrapped themselves in a red blanket as they cuddled up, smiling at the camera, delighted to be in each other's company. The adorable photo showed the striking resemblance between mother and son. 
Candace and Maksim not only have a similar face, but they also have the same cute smile. In the post's caption, the actress wrote: 
"There's no place like home... with my baby @maksim.bure." 
The photo did not reveal too much of Candace, and Maksim's clothing as almost all parts of their bodies were covered with the blanket. However, a tease of their outfits was visible. 
Candace wore a pink turtle neck and rocked long, blonde locks, which she pulled back in a ponytail and parted in the middle. She also sported diamond earrings. Maksim wore a maroon t-shirt.
Natasha is following in her mom's footsteps and has starred in a few television commercials and modeling gigs.
Candace's post generated over 99,000 likes and more than 300 comments. Some of the fans who commented noted the striking resemblance she shares with her lastborn son. 
One fan said Maksim looks just like his mom, while a second fan said the 18-year-old is his mom's mini-me, adding that they have a sweet bond. Another fan wrote that they loved the blanket Candace and Maksim used. 

Candace and her husband, Valeri Bure, a Russian ice hockey player, have been married since 1996 and are parents to three adorable children, Maksim, his older brother, Lev, 20, and older sister, Natasha, 22. 
Natasha is following in her mom's footsteps and has starred in a few television commercials and modeling gigs. She is also passionate about music. Natasha also published a book, "Let's Be Real: Living Life as an Open and Honest You" in 2017. 

Lev is passionate about preaching and became a preacher at Shepherd Church in Los Angeles in 2018. He also got engaged to his girlfriend, Taylor Hutchison, in August. 
Maksim is not so much in the spotlight like his older siblings, making his mother's post of them together even more special. Like his father, the teenager loves hockey and dreams of playing in the NHL one day. If his dream comes true, the global stage will definitely await him.