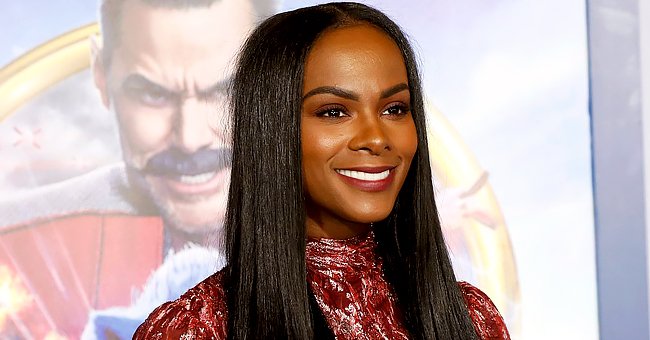 Getty Images
'Sonic the Hedgehog' Star Tika Sumpter Shows off Lots of Skin Posing in an Elegant White Dress
"Sonic the Hedgehog" actress Tika Sumpter recently took to Instagram to flaunt her stunning beauty in a fabulous picture of her clad in white and showing off a lot of skin.
Actress Tika Sumpter recently blew her fans away with a breathtaking shot of her looking like an angel on her Instagram. Clad in all white and sitting in an impressively pristine room, Sumpter struck a pose and captioned:
"What's one thing you're doing to love up on yourself today?"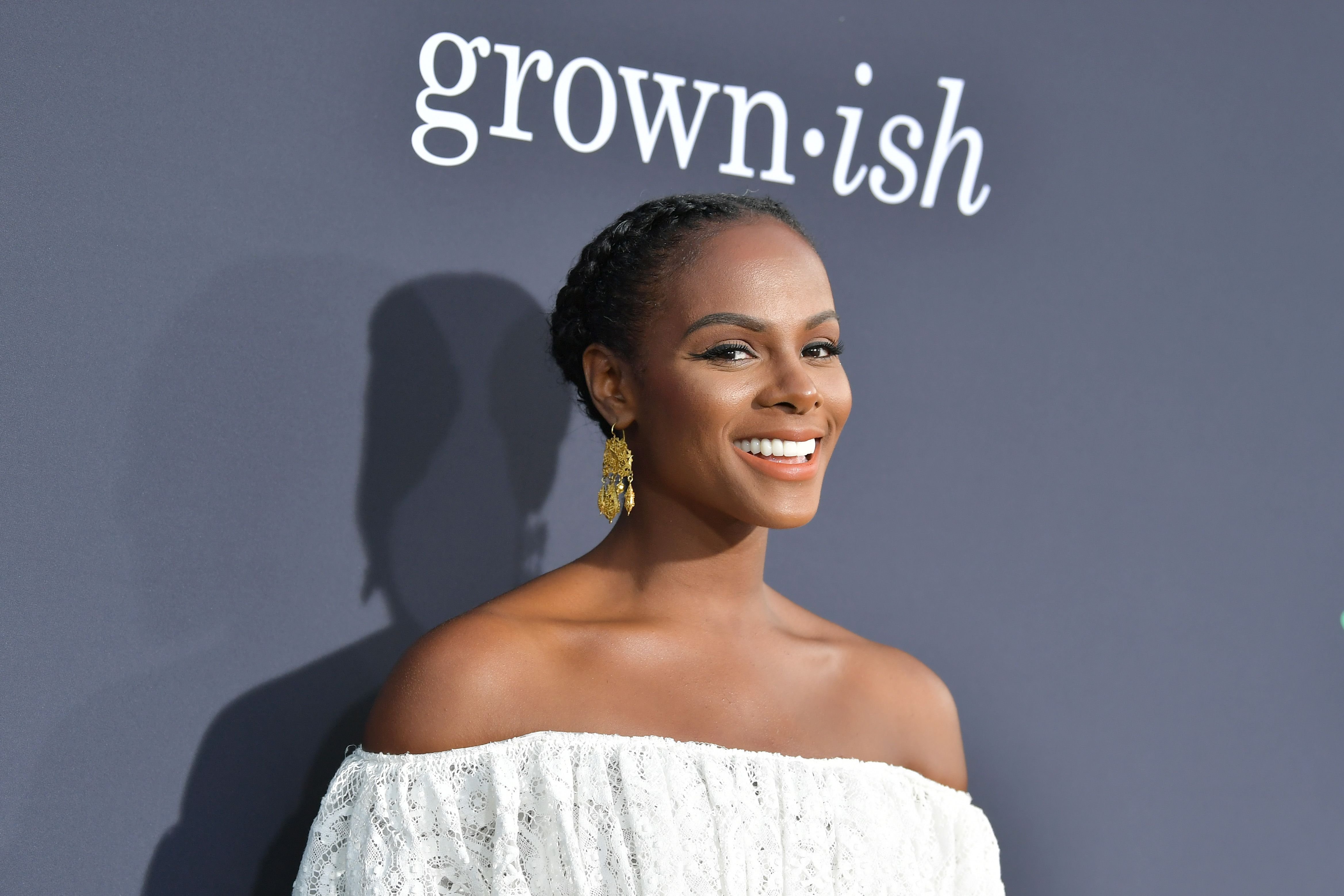 Tika Sumpter at POPSUGAR X ABC "Embrace Your Ish" Event at Goya Studios on September 17, 2019 in Los Angeles, California. | Photo: Getty Images
In her picture, Sumpter's beauty radiated through as she sat with her fabulous legs crossed on a white fuzzy chair. Beside her and barely in the frame was another identical white chair.
Besides the beauty clad in white, there was a small chic wooden table that held a flower vase with withered plants and a white lamp. Above the table on the wall was a large round mirror.
The star of the show herself was dressed in a simple but elegant white slip dress that stood out starkly against her skin, making her glow even more. Barefoot and flawless skin beaming, Sumpter's only accessory was the bold red lip she went for.
Upon seeing the snap, fans and followers were stunned. While many responded to the question in her caption, others could not take their eyes off her blinding beauty as they showered her with compliments in the comments. It was the Tika Sumpter effect.
Sumpter has had the important role of using her marriage as an example in pressing social topics.
While many people quickly fall in love at first sight with Sumpter, it is almost hard to believe that the ageless beauty who turned 40 in June is actually a mom. The actress is the proud mom of a girl, Ella-Loren.
The "Nobody's Fool" star welcomed her precious bundle of joy early in October 2016 with her then-boyfriend and now-husband, Nicholas James. She subtly revealed the great news in a tweet that read:
"Dear Moms, dads and caretakers, I'm slow clapping for each and every one of you. It ain't no joke."
Being the proud mother of her beautiful biracial daughter, Sumpter has had the critical role of using her marriage as an example in pressing social topics.
In June, amid the tense climate concerning systemic racism in the country, Sumpter gave a glimpse of her marriage to her husband, James, who happens to be white.
Sumpter advised other interracial couples to stop avoiding tense conversations about race and urged them to understand each other better. She emphasized that white partners did not need to be "protected," but instead needed to be oriented.
While doing her best to share her advice as she sees fit, the actress has also been doing her best to stay sane amidst all that has been going on. As it has been for many people all over the world, the year has been incredibly challenging.
She told Vogue that she has been reading, practicing self-care, and getting her groove on with her skincare too. This probably explains why she asked her fans what they were doing to love up on themselves. The woman is a self-care whiz!
Please fill in your e-mail so we can share with you our top stories!