'Sister, Sister' Star Tia Mowry Puts Her Slim Legs on Display in High Heels & a Purple Jacket
Tia Mowry's glam in her new Instagram show-off was quite beguiling as she flaunted her long graceful limbs while brewing at the seams with big news for fans.
Tia Mowry's recent Instagram share had her smiling widely while posing for the camera as she stepped out in style. Mowry informed fans that she had big news for them, but it was her outfit that caught many's attention.
In the photo, the "Sister Sister" star showed off her trim figure in a purple blazer jacket while posing near some trailer houses. The star mom donned her jacket over a skimpy shiny black ensemble while her flawless legs were clad in strappy heels.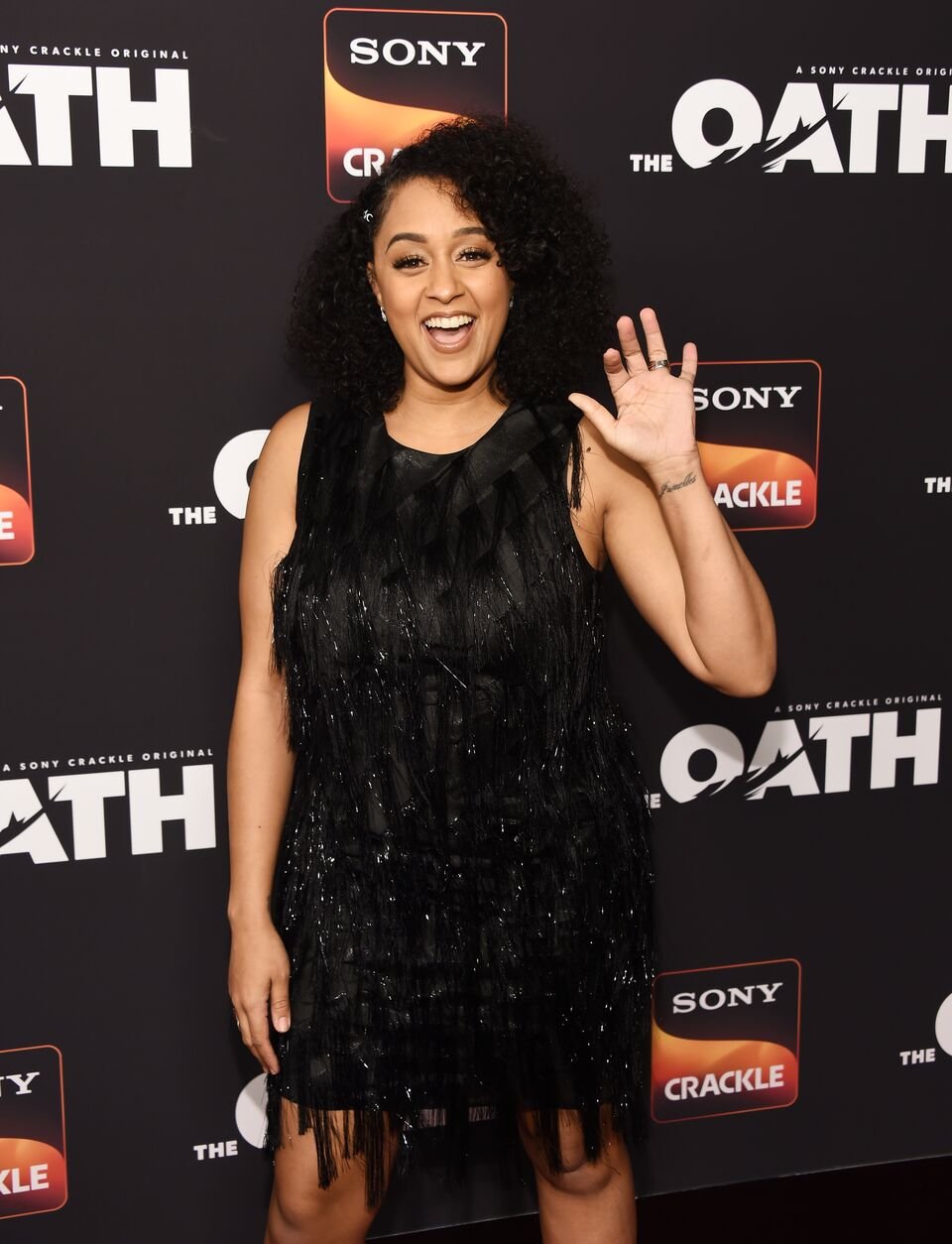 Mowry, 46, looked evergreen as her raven waves flowed down her back and she flashed a smile that could never go out of fashion. While gleefully posing for the camera, the mom-of-two framed her face with her hands as she stood cross-legged. Her smile matched her caption:
"Feeling so #grateful. I have received such incredible news. I am still on a high. Can't wait to share."
Many of her admirers could not get enough of her perfect slim legs as they gushed and let her know she had such enviable skin and cute toes. 
All the wonderful comments she earned from fans could be termed deserving because Mowry puts her self care at a high priority. Being conscious about self-care helped her channel her entrepreneurial skills into a skincare franchise, Anser. 
She noted that society was not fair on multiples as they tend to mirror them as one person.
Once sharing fun details on social media, the TV star indulged fans and treated them to her skincare regimen. She started by informing her fans that skincare was not selfish then she listed some of her precious items.
The "Sister Sister" actress identified her Clinique City Block Purifying Charcoal Mask as a detoxifying product that can be used as both a clay mask and a scrub.
Mowry also mentioned that she tightens her face pores with ice cubes. Her top skincare item is Anser's Beauty Formula which serves as a supplement. 
Once in an interview, the TV actress talked about how she has been able to own her individuality through style over the years. This was a subject matter because Mowry is a twin whose sister, Tamera Mowry-Housley is also a star. 
She noted that society was not fair on multiples as they tend to mirror them as one person, forgetting that everyone owned their individuality, whether they were twins or triplets. 
She also added that recognizing her personality also came with her sense of style, which she has successfully expressed in showbiz.