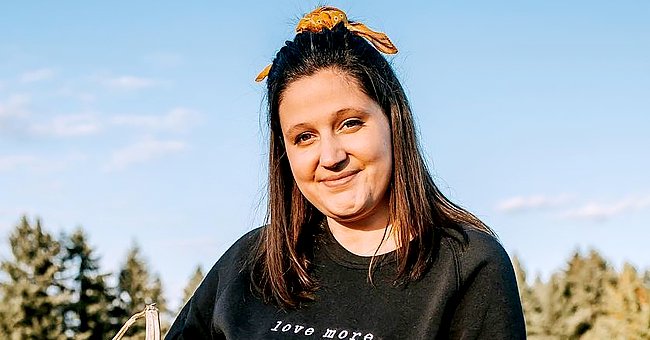 instagram.com/toriroloff
LPBW Star Tori Roloff Looks Identical to Her Mother & Grandmother in This Rare Family Photo
Little People Big World's star Tori Roloff posted lovely snapshots on her Instagram stories with her family. The resemblances on the photos are astounding, and we have the snaps to show it.
Tori Roloff looks strikingly identical to her mother and grandmother in a rare family photo. Roloff posed, holding her baby daughter on the family snapshot when she stood from the left, her mom in the middle and her grandmother on the right.
In the snap, the trio posed behind the wall with rose-gold and white balloons hanging over. "Four generations of mamas," she captioned her post.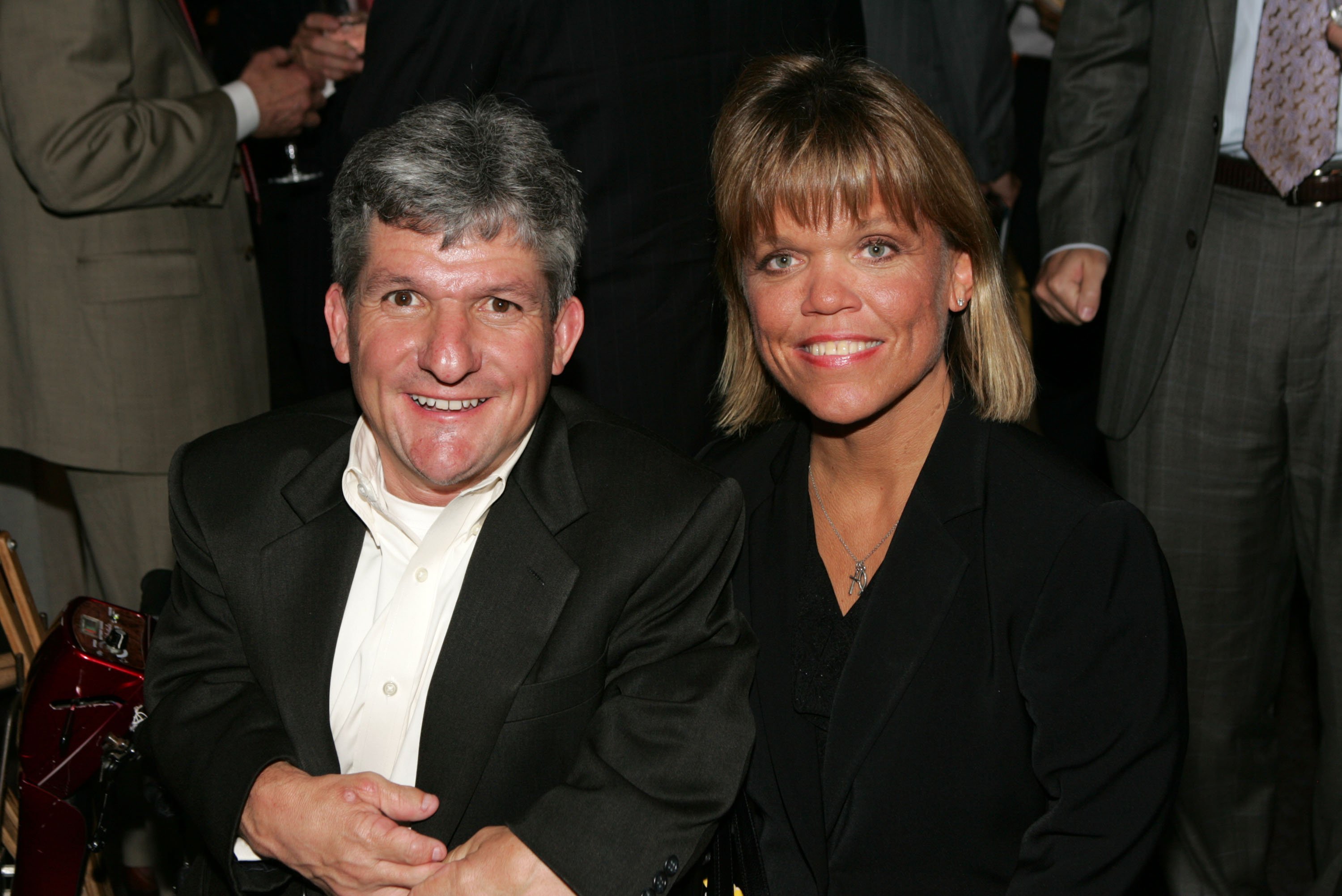 Matt and Amy Roloff at the Frederick P. Rose Hall on April 23, 2008 in New York City | Photo: Getty Images
In the next, she captioned, "Wait no.3 generations of mamas and a Lilah girl. Haha you get what I meant." It appears she had a wonderful time with her mom and grandma.
The three ladies had beautiful smiles on their faces while they posed for the camera. Roloff wore a light greenish-blue dress while her daughter wore a white babygrow with flower prints.
Roloff's mother wore black pants with a black and pinkish blouse with a pink scarf wrapped around her neck. The grandmother dressed in an all-black outfit, and she completed it with a gold neckpiece. Both her grandmother and daughter wore glasses. Lilah also finished her look with a flower band.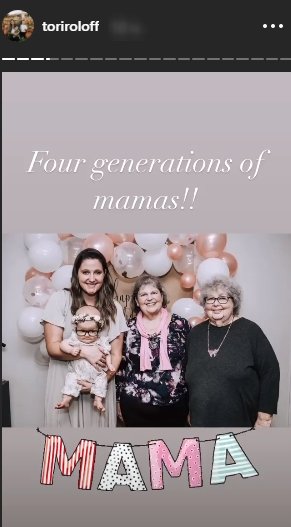 Tori strikes a pose with her daughter, mother, and grandmother | Source: Instagram/@toriroloff
Roloff's daughter Lilah celebrated her birthday and turned one on November 19. However, her parents celebrated her cake smashing day a day early.
According to TV Show Ace, Lilah's birthday was a low-key ceremony; there were no other people present. It appears her parents are planning something special for the little on her actual birthday.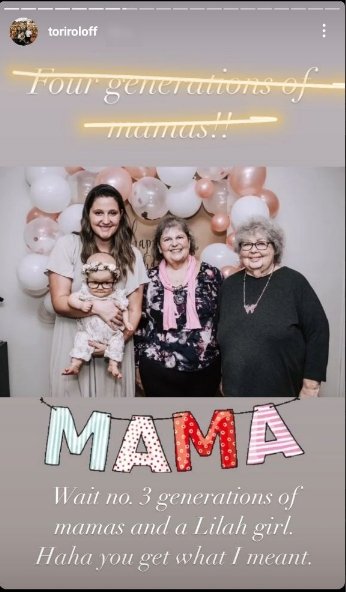 Tori strikes a pose with her daughter, mother, and grandmother | Source: Instagram/@toriroloff
Tori and Zach celebrated Lilah's birthday with a donut themed party. They are parents to two kids Jackson and Lilah; they reportedly revealed that they are adjusting to their kids.
Zach stated that their lives had changed ever since they welcomed their daughter Lilah. Zach also reportedly revealed that their first-born son Jackson is a great big brother.
According to the List, Tori and Zach are still getting used to their new life after having their kids. The married couple tied the knot in July 2015.
Tori met Zach when she had been hired to work on the Roloff's family farm. In 2010 she spent most of the pumpkin season with Zach and had a chance to bond.
At first, Tori was terrified of being on the show that her famous in-laws were also a part of, Amy and Matthew Roloff. However, that changed over time, and she stopped thinking about what other people think.
Please fill in your e-mail so we can share with you our top stories!