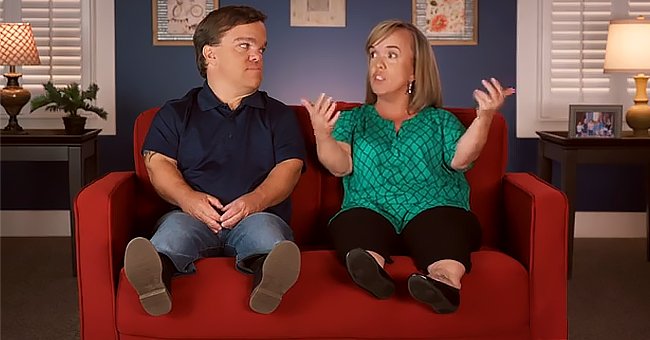 GettyImages
'7 Little Johnstons' Teases Show's Return at the End of the Year — First Look at the Promo
"7 Little Johnstons" is set to return to TLC next month, and in the supertease that was released, fans got to see highlights of the show that focused on how the casts navigated the pandemic together.
Fans and lovers of TLC's "7 Little Johnstons" are in for an overwhelming surprise as the network took to Instagram to reveal a supertease of the show's new season.
A two minute thirty seconds video was posted that featured the family and how they navigated the lockdown during the novel coronavirus pandemic. Amber and Trent discussed what it was like having all their kids back in the house again.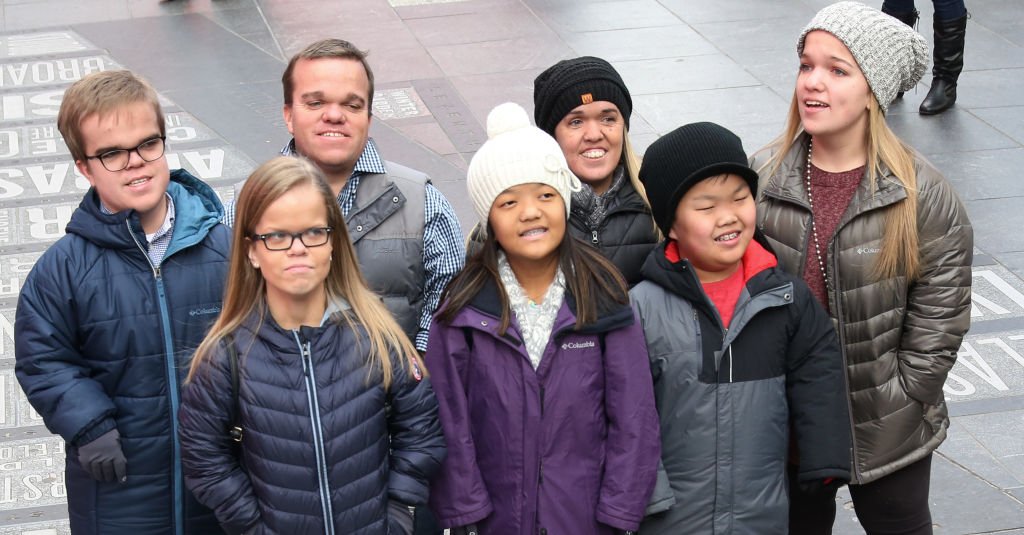 Johan Johnston, Anna Johnston, Trent Johnston, Emma Johnston, Amber Johnston, Alex Johnston and Elizabeth Johnston from the cast of TLC's "7 Little Johnstons" filming a visit to Times Square on January 4, 2019 | Photo: Getty Images
In the clip, Amber expressed that they had to find fun things to do during the lockdown, and one thing they enjoyed doing was making Tik Tok Videos. The clip then cuts to the family doing a Tik Tok dance video routine. Speaking on this, teaser video, TLC explained saying:
"The Johnstons Are BACK! Change isn't easy. But with the Johnstons, you KNOW you're in for a good time! #7LittleJohnstons returns Tuesday, December 29 at 8/7c."
Interestingly, while they are happy to have all the kids at home, Amber and Trent also need a break and are trying to spice up their marriage after being together for almost two decades.
From getting an intimacy coach to trying out new fun things, the pair are ready to give it all that is required to spice up their marriage. While the parents have their own navigation to do, their kids: Anna, Elizabeth, Emma, Jonah and Alex are also figuring out different aspects of their lives, from college to high school, dating, and relationships.
The teaser ends with Amber and Trent giving Jonah an ultimatum of three months.
The tease intimated that viewers would get to see Elizabeth's boyfriend Brice and Jonah's long-distance girlfriend, Ashley. On Brice's visit, Emma and Anna hound him with questions about his relationship with Elizabeth, and the moment turned a bit awkward.
Jonah, on the other hand, is trying to navigate college life and his relationship with Ashley. The pair agreed that it was time for their families to meet each other, and the moment was fun as they realized that Ashely's family was different from theirs.
Anna is finding it difficult to adjust to moving back home from college because of the pandemic, while Alex and Emma are making preparations to begin another new phase of their lives, high school.
Also, Amber and Trent's Halloween moments were featured. The couple had dressed like Kenny Rogers and Dolly Parton for Halloween and even went ahead to sing the song "Island's in the Stream." There were scenes of them picking out their costume and agreeing on what to be done.
The teaser also touches on Amber going back to work as a teacher and how she had to educate her children about her size. The teaser ends with Amber and Trent giving Jonah an ultimatum of three months to move out of the house due to his unbecoming behavior.
The series, which follows a family of seven living with a rare genetic condition called achondroplasia, the most common form of dwarfism, last got new episodes sometime in March 2020, and since then, fans have been worried if it would return. Now it seems fans have something interesting to look forward to after the super teaser dropped.
Please fill in your e-mail so we can share with you our top stories!