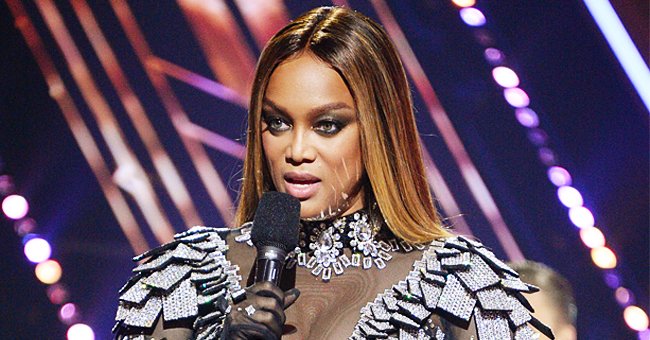 GettyImages
Tyra Banks Reflects on DWTS Outfits & Admits She Had More Fun Wearing Sneakers under Her Dress
TV star Tyra Banks recently opened up about her time on the ABC-produced talent show, "DWTS." Banks shared that the times she felt really comfortable and had fun were when she rocked sneakers.
After she announced the new champions of the 2020 "DWTS" competition, Tyra Banks had a brief chat with Us Magazine about her time on the show.
Banks admitted that most of the time, she was worried about having a wardrobe malfunction and tripping on stage. She shared that those thoughts only came when she was wearing heels under her usually massive train.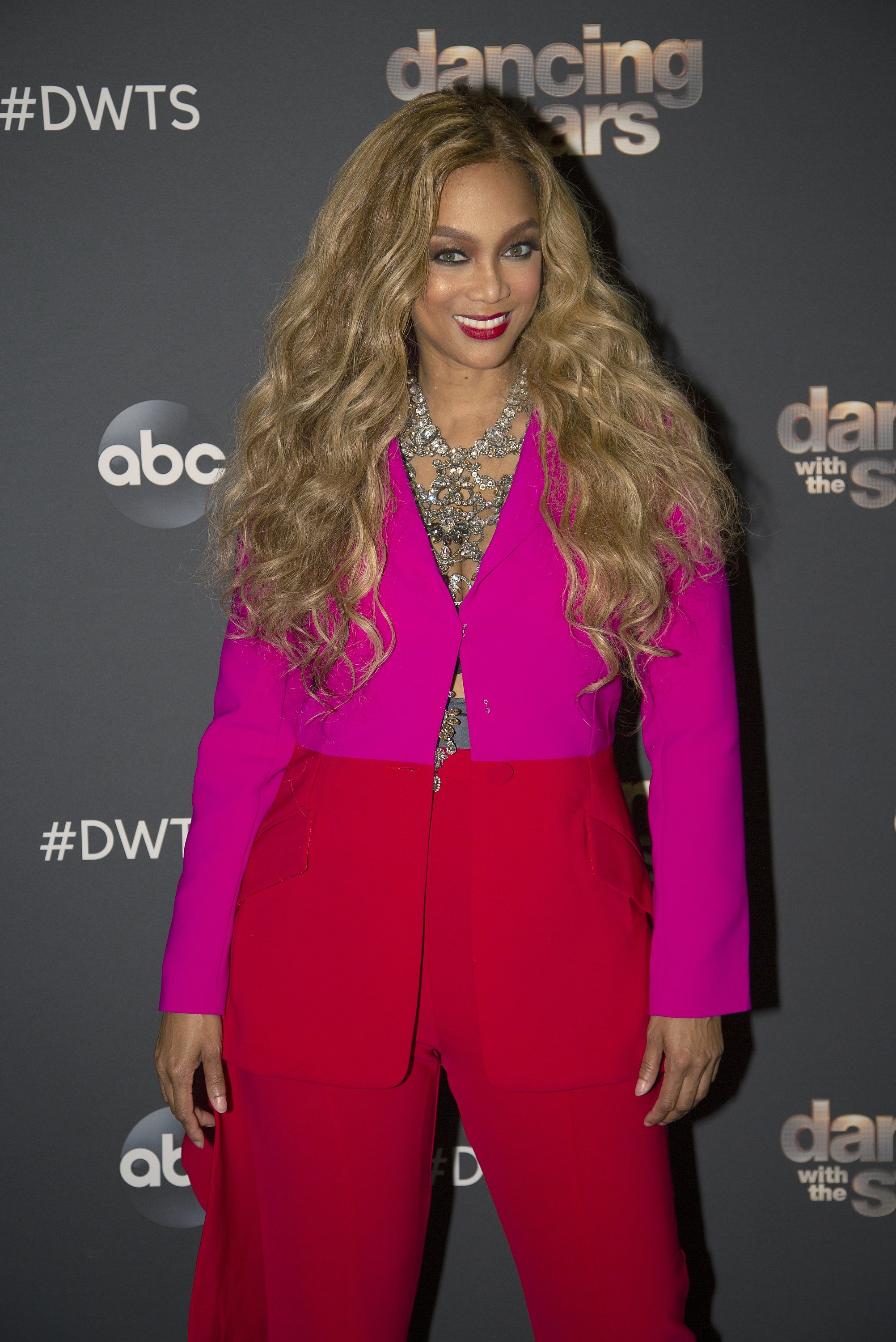 Tyra Banks poses for publicity pictures ahead of the start of Season 29 of "Dancing with the Stars." | Photo: Getty Images
Banks made it known that she would usually stay conscious while delivering her lines and focus on being the glamorous host each night.
Banks, who is one of America's most decorated models, made it known that she had fun the most when she wore sneakers under her dresses. While wearing flat shoes or sneakers, there was usually no urgency or painstaking routine about performing well.
Talking about some of her wardrobe malfunction moments, the TV star cited an almost disastrous incident, which she described as a "hot mess." It was the grand finale outfit, and she was not able to go for fittings. Banks shared:
"There was a lot of tulle under my foot and I had like a slip and caught myself. During that break, I yelled for the stylist to come out and he cut feet upon feet of tulle off of me."
Another of her wardrobe downtime was during the early stage of her "DWTS" debut when one of her drooping earrings fell off. Banks, who could not find the missing piece, hilariously handed the other one to Carrie Ann Inaba as she tried to lighten the mood.
More of her looks made "DWTS" fans fancy her compared to the atmosphere in the beginning of the season.
The iconic model, who looked stunning with a smokey eye, mentioned that she got her groove towards the fourth episode of the show.
The star stated that being a person who loves spontaneity and would often host on her own terms, she noted that she rarely picked cues from the projector, and being herself helped her settle more into hosting the acclaimed ballroom show.
She added that hosting on her own terms helped her keep it real. It was not all about wardrobe malfunctions or flops for Banks, who had some iconic fashion moments on the show.
One was during icons night, where she switched from her J-Lo Versace-inspired dress to pay homage to Nicki Minaj in pink bangs.
Her Hip Hop themed look did not take the back seat as many fans could not get enough of how Banks went back in time to show off some of LL Cool J's vibes with a yellow bucket hat and shiny green jumpsuit. More of her looks made DWTS fans fancy her compared to the atmosphere at the beginning of the season.
Please fill in your e-mail so we can share with you our top stories!