Here's What Tyra Banks Admitted She Wore under Her Long Dress on DWTS for 'Villains Night'
Host of the popular dance show "Dancing With The Stars," Tyra Banks, revealed how a hiccup during her dress preparation led her to wear "disgusting" hiking sneakers on "Villians Night."
Before any show goes down, there is always time for dress rehearsals and dress preparations, however, despite the preparation that may have gone into it, there are challenges that may arise, causing the situation to change, such as in the case of Tyra Banks.
Host of the popular dance show "Dancing With The Stars" Tyra Banks opened up about the hiccup that took place on the night of her preparation for the show's episode "Villians Night" and how it altered the outfit she had to wear.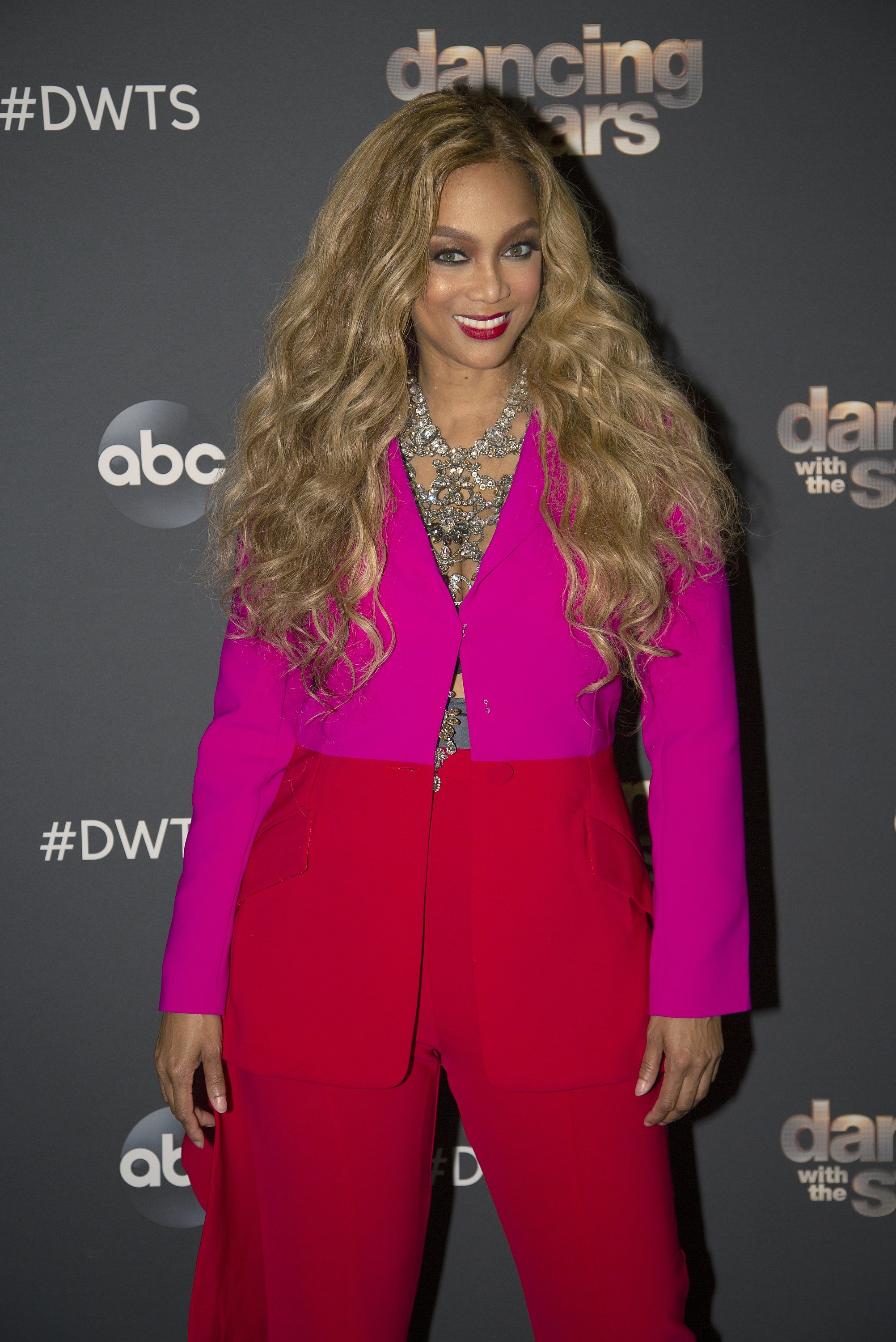 Banks revealed that they had done a dress rehearsal in her garage prior to the show, and during the rehearsal, it had taken her about one minute and 14 seconds to change out of her costume into another one.
However, on the day of the performance, there was a little hiccup that led to a change in plans, and after the team had finished figuring out the intricacies of the wig she wore, they forgot to put on her shoes. She explained, saying:
"I had on sneakers for the first half of the show. I had on these black disgusting sneakers that I hike in because my feet were hurting."
Banks further admitted that she wore the sneakers because the dress she was going to put on went all the way to the floor, and her legs were not going to be visible for all to see.
Banks had earlier intimated that she wanted to dress like the Bride of Chucky.
While the sneakers worked for the first outfit, she had to change again, and this time, the sneakers had to go as the dress she changed into would not allow for her to wear it.
Interestingly, despite changing into her new outfit in record time, she had to rush back into the dressing room because she had on the wrong pair of shoes for the outfit. In all, describing the experience, Banks said:
"It was a hot mess. And then I walk out and it's just, you have no idea. … it's crazy!"
The costume Banks had on for the "Villains Night" episode of the show garnered mixed reactions from fans. Some were of the opinion that the dress was too conspicuous, while others felt it fit perfectly with the theme of the night.
Surprisingly, Banks had earlier intimated that she wanted to dress like the Bride of Chucky, and although the outfit was something she would love to try out, the final decision had to be by the team who produces the show.
In all, wardrobe malfunctions and snafus are common across the entertainment industry, but the manner in which celebrities spin it to suit them is what makes them stand out, and Banks did a good job of handling hers well.