Kevin Hart's Wife Eniko Looks Cute Posing Next to a Baby Carriage in a Trendy Nude-Colored Outfit
Eniko Parrish, the wife of famous American comedian and actor Kevin Hart, looked incredible as she posed in a nude-colored outfit and cool baby stroller in a recent post on her Instagram feed. 
Eniko Parrish has always been fashion-forward. With her remarkable combinations, the aspiring model continues to prove to the world that being glamorous is an effortless feat.  
In the most recent post on her Instagram feed, the 34-year-old once again showed off her elite fashion sense with her nude-themed ensemble. She was clad in a nude sweatshirt with rolled-up sleeves and matching body-hugging tights.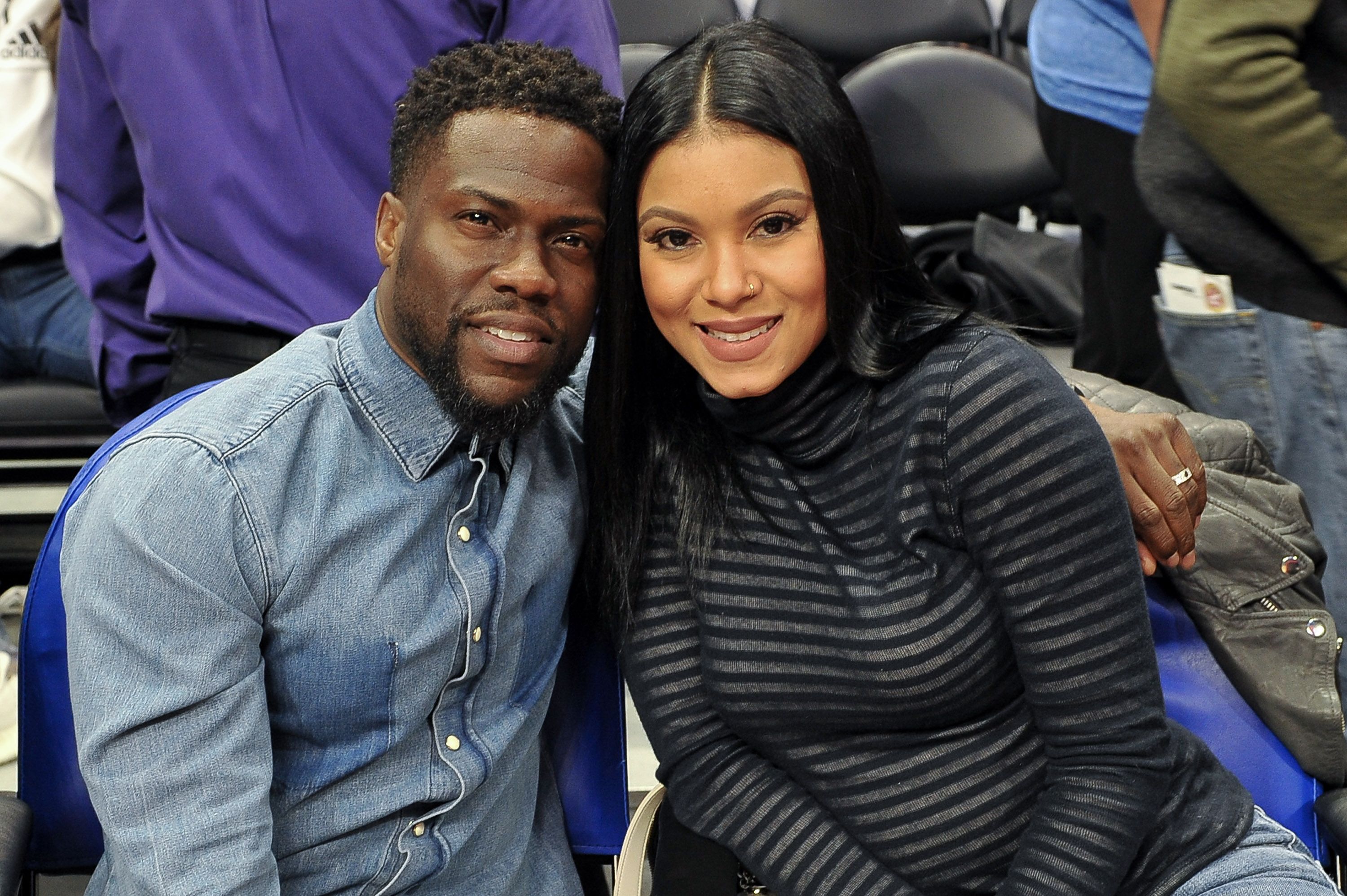 She combined the outfit with a black pair of fluffy sandals that showed off her painted nails and anklet. With her luscious dark hair flowing to the side, she finished the look with a few accessories and a pair of stylish white cat-eye sunglasses. 
The photo was taken inside her and her husband Kevin Hart's vast house, and also appearing in the frame was a baby stroller. Matching her outfit, Parrish covered the stroller with a nude-colored blanket as she geared up for a stroll with her baby. She captioned: 
"quick pic before we head out for a stroll!"
Her adorable baby daughter Kaori Mai was born on September 29, and the proud parents have shown their fans and followers just how much they dote on the little bundle of joy. 
A few weeks after she was born, Hart, who married Parrish in 2016, took to his Instagram to share a sweet photo of the newborn for the first time. In the snapshot, she was seen resting in her grandmother's lap. 
Now that the baby is finally out, it is no surprise that the beauty is taking it upon herself to get back in shape.
She was clad in a pink heart-patterned onesie and had a cute bow tie around her head. She also posted photos from the same day, showing her beaming mother carrying the toddler. 
Parrish has also dazzled her followers with photos from her drastic post-pregnancy weight loss transformation. She posted stunning photos of herself dressed in a body-hugging workout outfit that gave a good view of her slender waistline. 
The gorgeous pictures came a few days after opening up about her weight loss journey with her Instagram followers. The post, which came eleven days after she gave birth, showed the new-mother clad in a black top and biker shorts. 
She explained that she gained 37lbs while pregnant with Kaori but was now down to 19lbs. She added that slowly but surely, she was getting back to her old self and explained to her followers that her baby girl was happy and healthy.
During her pregnancy, Parrish also made it clear that keeping fit was an essential part of her life. With 36 weeks gone, she posted a video of herself working out in stylish mustard-colored leggings and bra workout gear. 
She explained to her viewers that she could not wait to drop the belly. Now that the baby is finally out, it is no surprise that the beauty is taking it upon herself to get back in shape. Being a fitness enthusiast, surely she cannot afford not to.