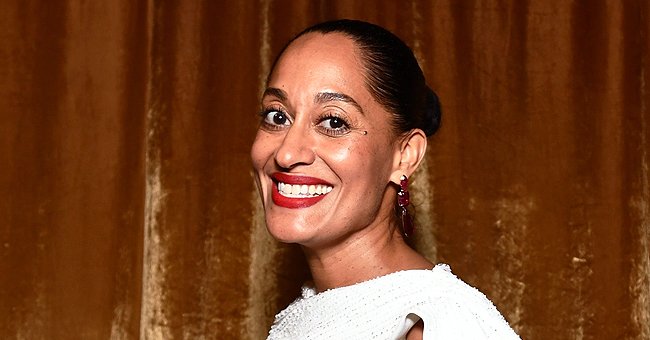 Getty Images
Tracee Ellis Ross Stretches Her Slender Back as She Dances in a Dark Bodysuit & Tights (Video)

"Black-ish" star Tracee Ellis Ross shared a video of herself moving to the tunes of classical music while rocking black boots and a black bodysuit that showed off her back.
The highlight of being a fashionable person is knowing what works for one's body and having the confidence to wear your style. One person who has mastered this is "Black-ish" star Tracee Ellis Ross.
Taking to Instagram, Ross shared a video of herself moving slowly to classical music tunes while wearing tights and a dark bodysuit, which showed off her back, and it was a delight to see.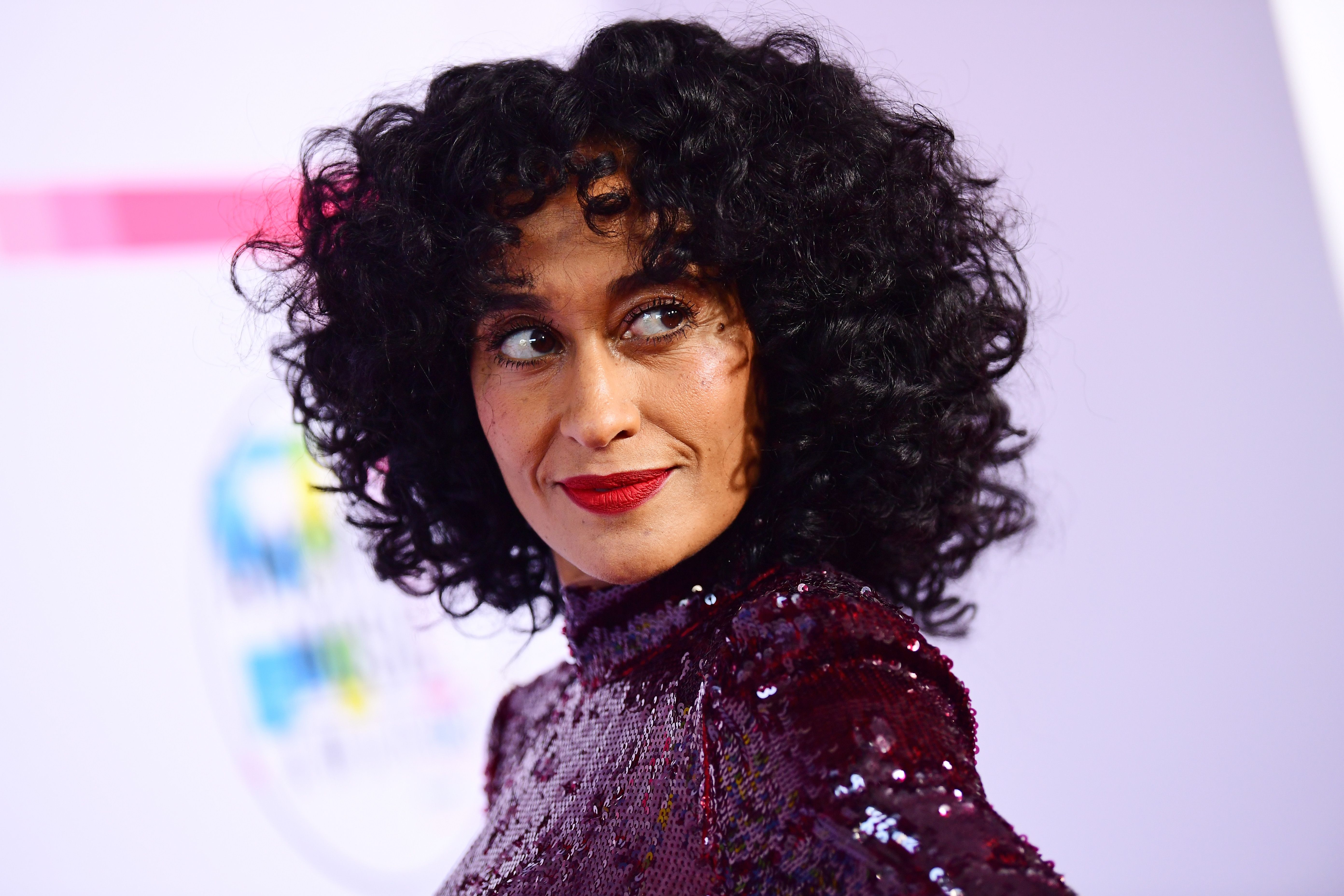 Tracee Ellis Ross at the 2017 American Music Awards at Microsoft Theater on November 19, 2017. | Photo: Getty Images
The clip, which was taken from her rear view, featured Ross sitting on a chair next to a plant in what looked to be a photoshoot session. The actress slowly moved her hands to the side and arched her chest up in the air.
The bodysuit she wore left most of her back, and her clear caramel skin could be seen. She had on black transparent leggings, which she wore alongside black high boots. Captioning the image, Ross explained saying:
"✨Rise & shine✨ PS: this was shot pre-pandemic PPS: ole boy in the back watching me shoot is like I don't know what y'all are selling, but I'll take 10 ?."
In the video, a young man could be seen looking at Ross and her team in a coy manner. He appeared to be enthralled by what was going on but was also trying to be discreet in staring. Fans caught on to this, and most of them had a laugh in the comments section about it.
Apart from most people noticing the young man in the clip, fans expressed that they loved Ross's style and that she never failed to embody whatever it was that she wore.
Earlier this year, it was rumored that she was dating the creator of the "Black-ish" series, Kenya Barris.
Some fans wanted to know how Ross had managed to keep her glow and what her beauty regimen was. Others could not help but gush over how beautiful she was. Someone complimented her, saying:
"The music + Tracee movement = a win."
Ross, who was recently honored at the E! People Choice Awards, has always expressed that her beauty and glow's main cause is self-love. She admits that loving one's self is an essential thing as it affects all other things.
Aside from being big on self-love, another thing Ross enjoys is being happily single and being appreciative of joyful solitude. She once intimated that she had learned to have a productive relationship with loneliness and an intensely juicy relationship with her joyful solitude.
This is not to say that Ross has not been involved with anybody. Earlier this year, it was rumored that she was dating the creator of the "Black-ish" series, Kenya Barris, although the pair have never come out to address the rumors.
While she has also been linked to Akon's older brother Abou "Bu" Thiam, Ross has managed to keep her dating life private while focusing on her career and spreading positivity to those who admire her.
Please fill in your e-mail so we can share with you our top stories!