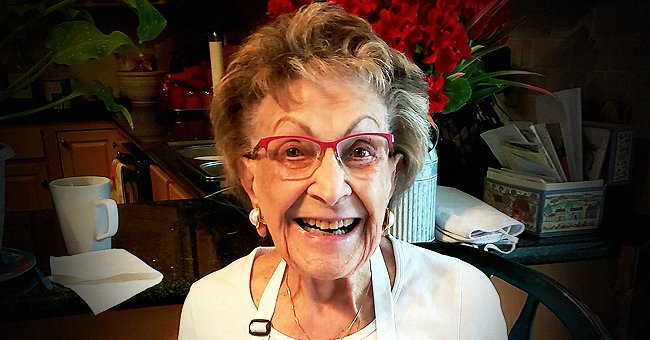 Facebook.com/inhercozykitchen
98-Year-Old Baker Lucy Pollock Who Went Viral for Cooking Videos Passes Away — inside Her Death

Lucy Pollock, the 98-year-old baker who went viral during lockdown for her Baking with Lucy Facebook page, passed away, according to her daughter Mary Raneri.
During a Livestream uploaded to the Baking with Lucy Facebook page, Mary Raneri and her husband announced that Lucy Pollock died at 3 a.m. on November 22.
Raneri was fighting back the tears while explaining that her mother spent some time dealing with a lung infection and that she also tested positive for COVID-19.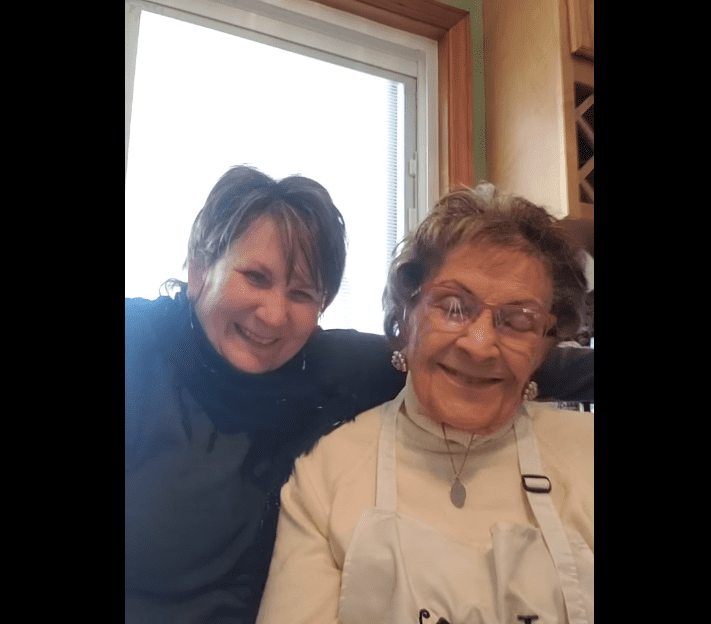 Lucy Pollock and Mary Raneri in a Facebook video uploaded on November 1, 2020 | Photo: Facebook/Baking with Lucy
LUCY POLLOCK'S DEATH
Pollock's daughter added that her mother was hospitalized on November 20, and, as time went by, she appeared to be doing better. Sadly, her condition worsened on November 22, when she died.
Raneri explained that the hospital staff called her shortly before her mother passed, so she went there and sang "You Are My Sunshine," one of the songs Pollock loved the most.
[Pollock] was just happy for being able to help people.
After that, the baker closed her eyes and, according to Raneri, she "looked really happy" and was "at peace." Apart from that, she said that Pollock's baking show gave her a second chance to feel useful and like a "contributing person." Raneri added:
"All of you followers are so amazing and so wonderful, and you gave her a new life, and I'm grateful to you for that."
Pollock, who was 98 years old at the time of her passing, gained fame for presenting homemade recipes in Facebook Live videos uploaded on her page, Baking with Lucy.
Most of her clips surpassed the 9,000-view mark. In fact, the one uploaded on October 10 has over 113,000 views and over 1,200 interactions (likes and comments).
LUCY POLLOCK ON "TODAY"
Pollock's cooking skills were even praised and recognized by "Today" as she was invited to share some details of her life, including that she grew up with seven siblings and that her mother taught her everything she knew.
The baker also confessed that she didn't know she would become an internet sensation with her recipes. Pollock said that she was just happy to be able to help people.
Raneri said that she and her mother were working on a cookbook that featured Pollock's favorite recipes, and although it will be delayed due to the baker's passing, it will still be published.
Finally, Pollock's daughter asked people to donate to the animal charity Helping Hearts & Healing Tails instead of sending flowers or cars. Pollock will forever remain alive in her family and fans' hearts and memories, and her recipes are still available on Facebook.
Please fill in your e-mail so we can share with you our top stories!