Kate Hudson Delights Fans with Stunning Photo of Herself Posing in a Gorgeous Red Dress
Actress Kate Hudson, one of the three children of Goldie Hawn, took to social media to share a stunning photo of herself rocking a gorgeous dress and boots.
On November 24, Kate Hudson treated her over 12 million Instagram followers by posting a photo of herself rocking a striking ensemble, leaving everyone in awe.
In the pic, a squatting Hudson appeared posing in front of a wooden table while holding a martini glass in one hand and grabbing a chair with the other.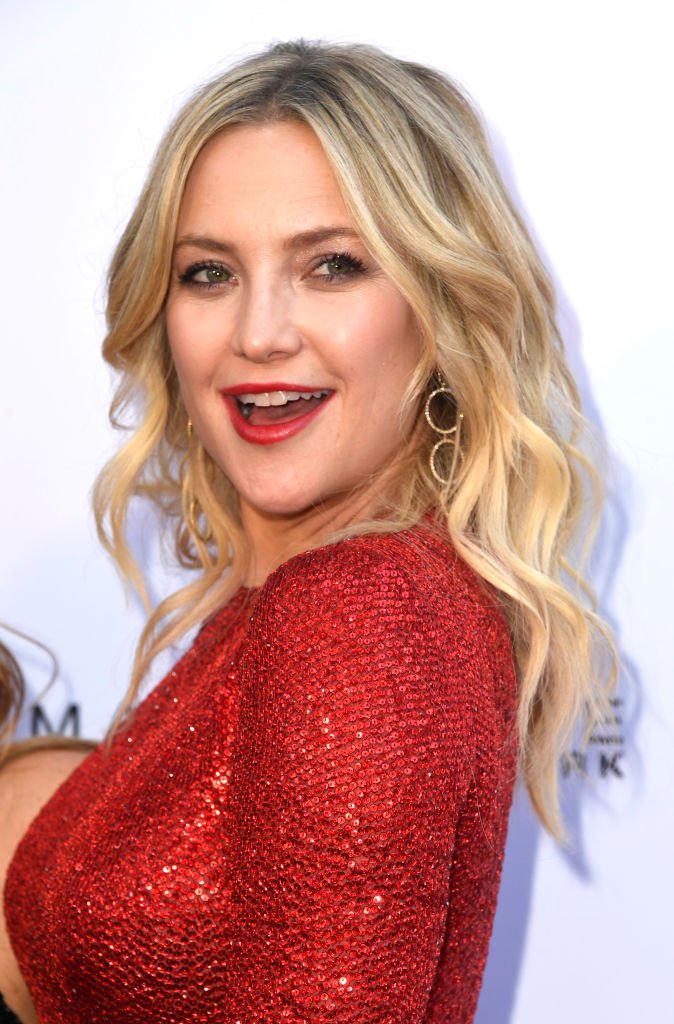 KATE HUDSON'S RED DRESS
The highlight of the image was, undoubtedly, her long-sleeved, red dress. The garment of Hudson's piece of clothing was patterned with a colorful design that included red and white flowers.
Apart from that, the dress had a turtleneck, long sleeves, and a thigh-high slit that put her legs and brown boots on full display.
Hudson does not tolerate lies, not even the "tiny" ones.
As per the accessories, Hudson opted for a ring and silver earrings with black and silver charms. Finally, her hair was pulled back in a high ponytail that gave her that final chic touch she needed. In the caption, the actress wrote:
"Wherever you are, whatever you're grateful for and however you're showing it, let's raise a glass together! Sending so much love to everyone this holiday season."
As expected, many of her fans and followers took to the comment section to share their thoughts on Hudson's outfit. Some people loved the dress so much that they even asked who designed it.
Other netizens were more drawn to her boots, though, but most people agreed that the "Almost Famous" star looked amazing in the post.
HUDSON'S A STRICT PARENT
On November 24, Hudson made headlines after telling People that she is a "strict mother" who doesn't negotiate with her children about certain things.
The actress pointed out that one of those things she is especially strict about is manners. Also, Hudson does not tolerate lies, not even the "tiny" ones.
Nowadays, Hudson has three children. Her eldest is Ryder, born in 2004 when she was married to musician Chris Robinson. Then, in 2010, she and her then-fiancé Matthew Bellamy welcomed Bingham.
Hudson's youngest kid is Rani, born in late 2017 during her relationship with her current partner Danny Fujikawa, an actor, musician, and co-founder of Chief, a folk-rock band.