Dallas Cowboys Coach Markus Paul Dies at 54 — Colleagues Mourn His Sudden Passing
Dallas Cowboys strength and conditioning coach Markus Paul has died at 54. His sudden passing, which came a week before their next game, left his colleagues and the football team heartbroken.
Markus Paul, who was promoted to strength and conditioning coach for the Dallas Cowboys early this year, passed away on Wednesday, November 25. He had gone through a series of medical tests since his hospitalization on Tuesday.
It was a tragic loss for the Dallas Cowboys, who all returned to the field to practice, the same day Paul passed away. His death reportedly had no relation to coronavirus.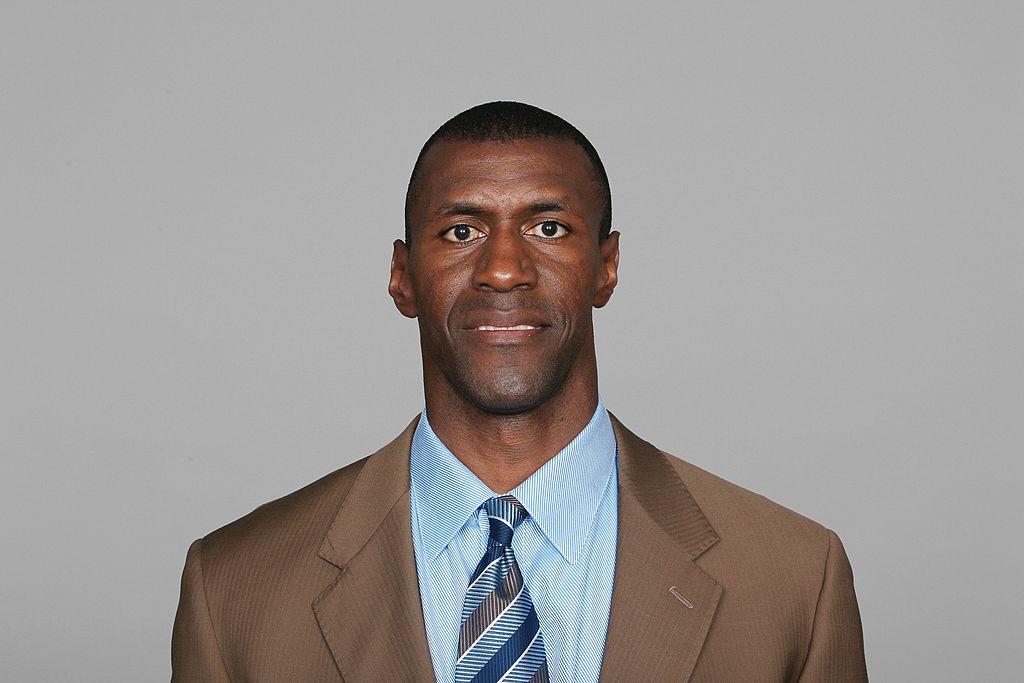 A MAN ADMIRED BY MANY
Even though they are a week short of practice for their upcoming game with the Washington football team, the Dallas Cowboys canceled their practice and media activities.
Jerry Jones, owner of the Dallas Cowboys since 1989, and head coach Mike McCarthy released their statements saying that Paul had been influential to all of them in the organization. Jones' statement reads:
"His passion for his work and his enthusiasm for life earn him great respect and admiration from all of our players the entire organization."
THE TEAM'S TRAGIC LOSS
The tragedy hit the Cowboys hard. Blake Jarwin, the team's football tight end player, expressed his sadness on Twitter. He wrote:
"A great coach and even greater man!! You will be missed, Coach. Rest easy up above!"
Jourdan Lewis, the team's cornerback player, also took to Twitter to express his agony, saying that his "feelings are so hurt." He also sent his condolences to Paul's grieving family. 
Statements from Jerry Jones & Mike McCarthy on Markus Paul: pic.twitter.com/UqjAj8vJKl

— Dallas Cowboys (@dallascowboys) November 26, 2020
AN ICON FOREVER REMEMBERED
Daryl Johnston, who formerly played for the Cowboys, was devastated over Paul's death. He shared a wonderful memory of him on Twitter. Johnston and Paul were former team captains at Syracuse University. 
Paul joined Dallas in 2018 and became an assistant coach under former Cowboys strength and conditioning coordinator Mike Woicik for two seasons.
He also worked with Woicik in New Orleans from 1998 to 1999, and in New England from 2000 until 2004, where they won three championships. 
My feelings are so hurt... My condolences to the Paul family. Coach Markus was a great man and loved getting us better, you will be missed Coach!

— Jourdan Lewis (@JourdanJD) November 26, 2020
The New York Giants also extended their heartfelt condolences in the wake of Paul's passing. The team added that Paul was a beloved member of their organization for several years.
Paul was the former New York Giants' assistant strength and conditioning coach for 11 seasons from 2007 to 2017. Before the Giants, he also worked for the Jets.
Before he ascended to the coaching profession, Paul had a five-year stellar career in the NFL with the Bears and Buccaneers from 1989 to 1993. He made 15 starts in 71 career games. 
A great coach and even greater man!! You will be missed, Coach. Rest easy up above! https://t.co/Tgrxk7nOZb

— Blake Jarwin (@Jaws_47) November 26, 2020
Another iconic figure in sports who recently died was Diego Armando Maradona. The retired professional soccer player died at 90 after suffering a cardiorespiratory arrest.
One of the world's greatest soccer players of all time, the Argentinan soccer star, known as "The Golden Boy," was the man who led his team to win the 1986 FIFA World Cup Finals.