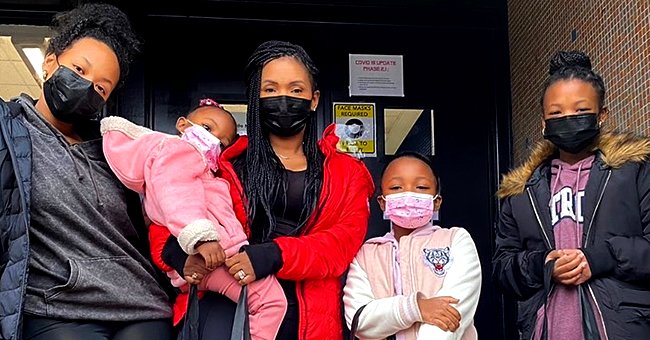 Instagram/teashabivins
Mike Bivins' Wife Teasha & Daughters Enjoy a Safe Thanksgiving Wearing Masks at Giveaway Event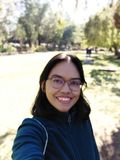 Amid the ongoing coronavirus pandemic, acclaimed '80s R&B sensation and rapper Michael "Mike" Bivins' wife, Teasha, did something heartwarming and beautiful for Thanksgiving Day.
Instead of staying at home cooking scrumptious meals for her family, Teasha Bivins, wife of New Edition band member Michael "Mike" Bivins, handed out turkeys on the street with her four children.
Teasha took to Instagram to share a picture of herself and her daughters, Savannah, Shilah, Starlah, and Sanaah. They stood at the sidewalk where they had set up a table and displayed packed turkeys.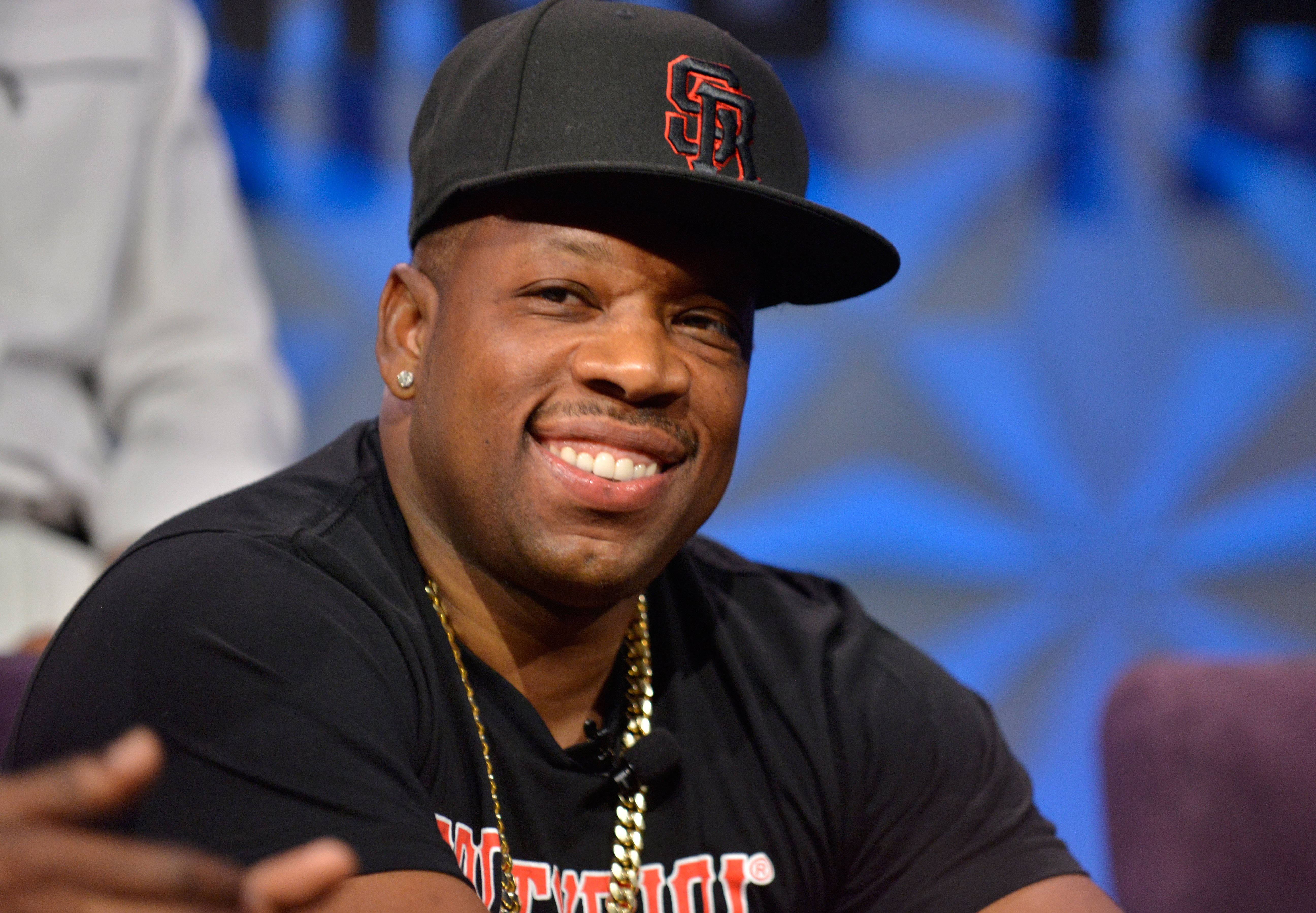 Michael "Mike" Bivins attends first day of Genius Talks during the 2017 BET Experience at Los Angeles Convention Center on June 24, 2017 in Los Angeles, California. | Photo: Getty Images
GIVING BACK TO THE COMMUNITY
While out on the street during what appeared to be a cold day, the doting mother and her daughters, whom the longtime couple calls their "lil supremes," kept themselves warm by wearing jackets and tight leggings.
Despite the cold, Teasha still wanted people who couldn't have a decent celebration to have turkeys on their tables. It's another way for the family to give back to the community. She wrote:
"Wishing everyone a safe, healthy & Happy Thanksgiving! My babies and I had a great time this weekend handing out Turkeys with accompaniments in my hometown????"
Many fans who saw Teasha's picture were touched by the family matriarch's heartwarming initiative, as many have been struggling to find ways to celebrate the occasion.
One fan described Teasha's family as a "beautiful family," while another noted how big her daughters are becoming. Some fans in the comment section sent Teasha their warm greetings for the season.
Fans also admired how she became a prime example for her children in reaching out to those in need. They wished the family a safe and healthy Thanksgiving celebration.
GIVING FEELS LIKE "WINNING"
Charitable works have been inculcated in the family. Aside from Teasha's turkey-giving activity, Mike started a new youth program at the Roxbury YMCA in September 2019.
The renowned and accomplished hip-hop star partnered with Puma to realize the program. For Michael, giving back is like "winning a Grammy." Helping others means a lot to him.
For her birthday, Mike shared a throwback picture of his youngest daughter, whom he and his wife welcomed in May 2018.

A fan commented on Teasha Bivins' Instagram picture with her beautiful daughters. | Photo: instagram.com/teashabivins
A DEDICATED FATHER OF FOUR
Mike, who earlier organized the "The Garage Concert Series," has been a family man since marrying Teasha in 2006. Even though he grew up with less affection from his father, he vowed to be a good father in the future.
Short of having a father figure in the past, the Bell Biv DeVoe founder makes sure that his daughters would have plenty of father time with him.
The iconic rapper and his wife have been all about their children, supporting their individual passions in life. The couple wanted their daughters to have the freedom to choose what they wanted to become in the future.
The proud father earlier gushed over Sanaah, who celebrated her second birthday in June. For her birthday, Mike shared a throwback picture of his youngest daughter, whom he and his wife welcomed in May 2018.
Mike showed his fans Sanaah's first night at home after his wife gave birth to the little girl two years ago. The rapper, who took care of his adorable daughter all evening, was also in the snap.
Please fill in your e-mail so we can share with you our top stories!