Look through 14 Unflattering Facts about Rapper Ice-T's Past
Before adopting a life of fame and fortune, rapper Ice-T lived a turbulent and dark past that continues to follow him today. Take a look at 14 surprising facts about his past life.
The Ice-T that people all over the world know and adore today has not always been this way. The rapper had lived a troubled and dark life before his ascension to fame and success — a past that continued to haunt him even with his new life.
Born Tracy Marrow in New Jersey in 1958, Ice-T lived as an orphaned boy on the unkind streets of Los Angeles. At a young age, the young Marrow already had it rough, leading him into a life of crime and darkness. Here are 14 facts about his past life.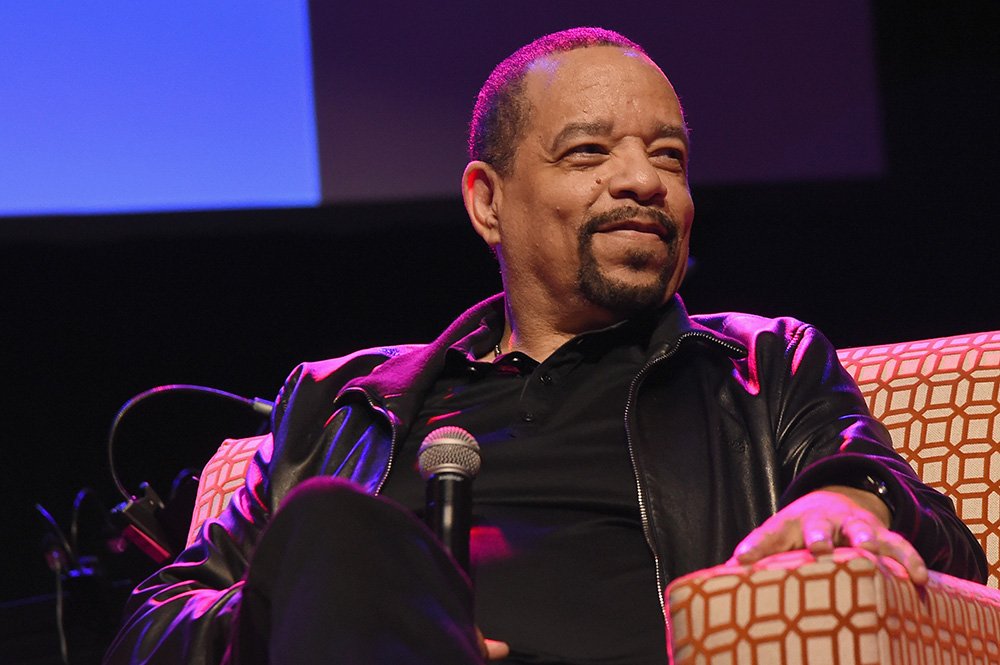 AFFILIATION WITH NOTORIOUS L.A. GANG
Growing up in Los Angeles as an orphan, it was almost inevitable that the young Tracy Marrow would fall into the hands of notorious gangs. He ran into the notorious battling gangs, the Crips and the Bloods. 
Some said that his then-girlfriend was a Criplet (a female gang member), and as such, he and his friends loved to act like they were of the Crips — at least to keep the bad guys off their backs. 
In an interview, the rapper said that being a student at Crenshaw High School, he either had to be with the Crips or against the Crips. He chose the easier alternative.
PETTY STEALING AND DRUG PEDDLING
Growing up without anyone to turn to for help, affection, or care, young Marrow turned to a life of crime. His mother reportedly died of a heart attack when he was in the third grade.
His father raised him on his own for a year before also passing away. He was only 12. By the time he was 17, the orphan boy already had his own apartment. Not by working a regular job but instead, through crime. 
If one were hoping to be humorous, they would describe Marrow as an entrepreneurial type. He sold pot and stole car stereos to make ends meet. His then-girlfriend was pregnant, and he was pressed for cash. His daughter, Letesha, was born in 1976.
STOLE BIKE PARTS
Before Ice-T's father died, he gave the young boy a bike. Unfortunately, it was stolen, and in response to his loss, Ice-T went out to steal bike parts so that he could build his own replacement bike.
He did not steal complete bikes, just parts. He would go on to build the weirdest-looking bikes ever, but still, his mission was accomplished to a degree.
BECAME A THIEVING SOLDIER
Being a kid of the mean streets like many rappers, Ice-T's saving grace was his venture into music. However, this only happened after his brief stint in the Army.
He decided to join the Army for financial benefits as he was still struggling to support his girlfriend and daughter. He served four years in the Infantry division, but his time was not void of errors as one would expect with his track record.
Early in his career, he became part of a group of soldiers who stole an infantry rug, and afterward, he deserted. A month later, the rug was recovered, and he returned for non-judicial punishment. This allowed him to complete advanced infantry training.
"WORKING GIRL MANAGEMENT"
During his deployment in Hawaii, Ice-T served as the squad leader at Schofield Barracks. Also in Hawaii, the rapper picked up some questionable skills: Working girl management or, as some would call it, pimping.
He learned to "manage" working girls from a so-called professional and used this as an avenue to supplement his pay from the Army. This was around the time that Tracy Marrow monumentally evolved into Ice-T.
STARRED IN A DOCUMENTARY
With all the knowledge he gathered from his professional working girl management mentor, Ice-T was ready to share his wisdom with the world. In 1998, he starred in a documentary film.
The documentary basically had all the essential tips and tricks required to become a working girl manager extraordinaire. The film gave the closest detail to what he did, how he did it, and when.
HIS 1987 ALBUM
These days, "explicit lyrics" warnings are not uncommon and are largely ignored. However, back in the day, such an open expression was not the order of the day. But as music lovers would quickly see, Ice-T was about to change the game. 
In 1987, his album, "Rhyme Pays," brought gangsta rap to the attention of casual hip-hop fans by peaking on several charts.
Most importantly, it broke records by becoming the first hip-hop album ever to come affixed with the "Parental Advisory" warning label. The lyrics were indeed that alarming.
BECAME A TAKE OVER ROBBER
After Ice-T's return to the civilian world from the Army, he went on to have a life of crime even after it almost got him in serious trouble while in service. 
He and his gang had robbed banks and jewelry stores, but as he claims, they were never armed except with sledgehammers with which they smashed display cases. 
The rapper would not describe them as armed robbers but "take over robbers." He admitted that they never quite got the robbing right, and so he shifted his focus and adventures to music.
"COP KILLER" WAS CONTROVERSIAL
As Ice-T made inroads into the hip-hop scene, his first major deal was sealed with Sire Records, but he soon created his own label, Rhyme Syndicate.
He went on to start a metal band, win a Grammy, and produce the controversial song "Cop Killer" with Sean C.
"Cop Killer" became a focal point for violent black protests following the ending of the Rodney King case in 1991. The lyrics were pretty graphic, full of guns and knives and revenge. It sparked a lot of controversies.
FEUD WITH SOULJA BOY
Not many rappers can boast of having their long-standing careers without having been remotely connected to one feud or the other. For Ice-T, he had more than one, including his rivalry with "Crank Dat" singer Soulja Boy.
Ice-T accused the "Crank Dat" singer of singlehandedly destroying hip hop, although it might just have stemmed from his disapproval of Soulja Boy's style, his lyrics, or his performances. 
2006 ALBUM WAS OUTRAGEOUS
As one can quickly tell after a brief scan of Ice-T's life, he is no stranger to explicit content and the likes. The cover for his 2006 album, "Gangsta Rap," had him and his wife, Coco, in the sack "clothesless." The cover was so over the top that retailers banned It.
FEUD WITH LL COOL J
Yet another clash with a legendary name in the game, L.L. Cool J reportedly ignited the feud by telling Ice-T that he was a West Coast nobody while he, L.L. Cool J, was the greatest rapper ever. 
Thanks to the lack of social media, details over the decades were hazy but it was said that the two rappers only ever met once in 2012, and it was as civil as civil could get.
FEUD WITH LAPD CHIEF
Ice-T's response to the 1991 Rodney King case in which an LAPD officer was acquitted after beating King came in the form of his shell-shocking song "Cop Killer." LAPD Chief Daryl Gates went after Ice-T and his song with a vengeance. And a bitter feud erupted.
ALLEGEDLY EXPLOITS HIS WIFE
With a banging body decorated with desirable assets, Ice-T's wife, Coco Austin, is not very far from attractive. In fact, many people have alleged that the rapper enjoys showing off her jaw-dropping 39/24/40 to gather attention from people. 
Many references are made to his 2006 album cover, as well as many more incidents in which the not-so-shy Austin has stripped it down for a racy shot for her husband's art.
Most recently, the couple came into headlights after social media users speculated that their almost-two-decade marriage was on the rocks. Austin reportedly dismissed the rumors emphasizing that everything is fine.
ⓘ NEWS.AMOMAMA.COM does not support or promote any kind of violence, self-harm, or abusive behavior. We raise awareness about these issues to help potential victims seek professional counseling and prevent anyone from getting hurt. NEWS.AMOMAMA.COM speaks out against the above mentioned and advocates for a healthy discussion about the instances of violence, abuse, sexual misconduct, animal cruelty, abuse etc. that benefits the victims. We also encourage everyone to report any crime incident they witness as soon as possible.