Public Outraged after Kate Middleton Got More Support for Dog Loss Than Meghan for Miscarriage
In a recent opinion piece, Duchess Meghan revealed the heartbreaking news that she'd suffered a miscarriage earlier in the year. The negative reaction to her news has led to her fans criticizing how Meghan gets less support for loss than Duchess Kate.
On November 25, 2020, "The New York Times" released an opinion piece written by Duchess Meghan, where she revealed she and Prince Harry had gotten pregnant. The couple was expecting their second child together.
Sadly in July 2020, the Duchess suffered a miscarriage. Meghan and Harry are parents to one child, a son named Archie Harrison Mountbatten-Windsor who was born last year.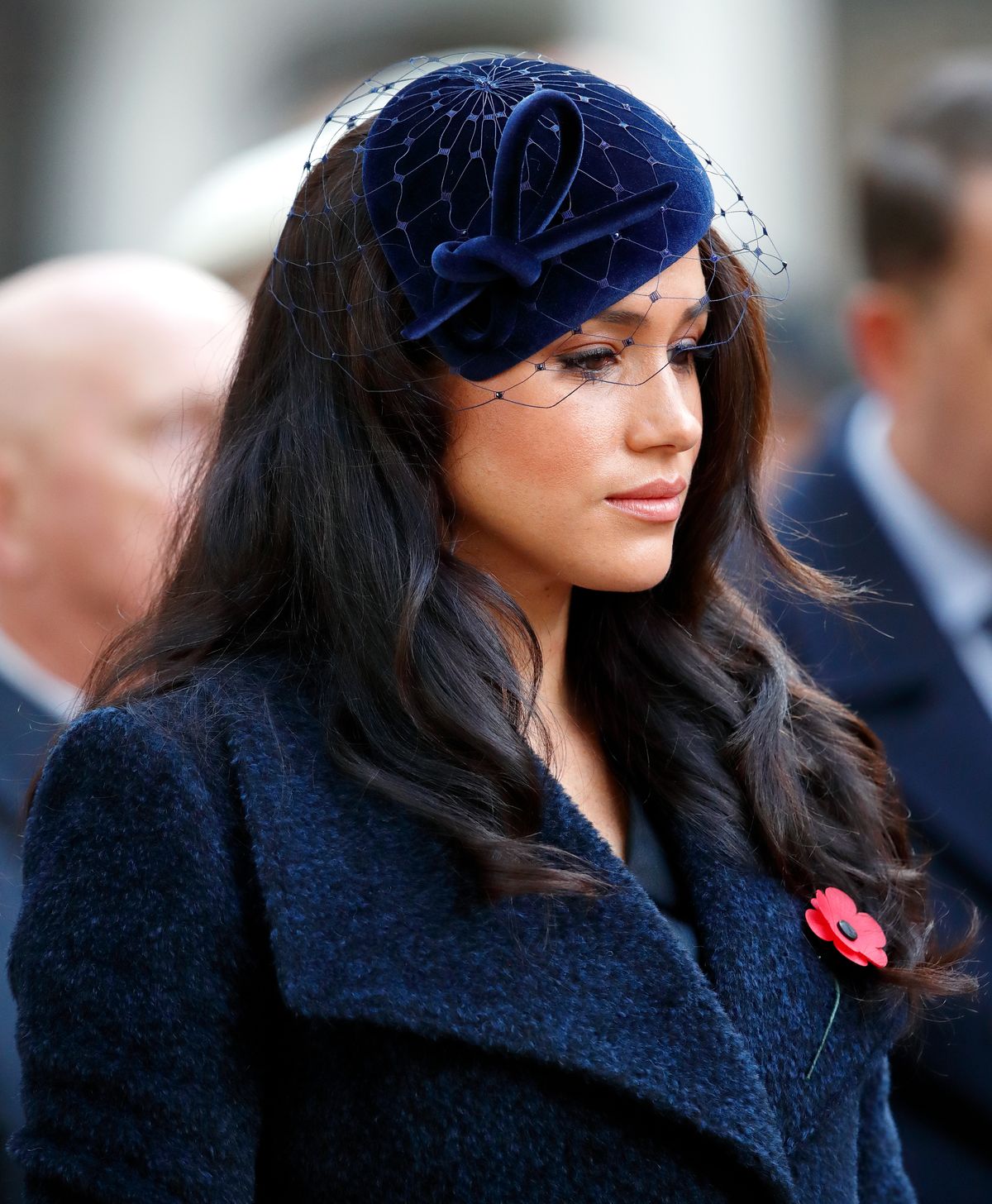 In her essay, the Duchess confessed to feeling a sharp cramp on the day she lost her second baby. When it happened, she was changing little Archie's diaper and she recalled dropping to the floor.
Meghan had her son in her arms as she was going through pain and hummed a lullaby to try and calm them. The royal admitted that she knew at that moment that she was losing her second child.
The hate Meghan Markle is getting for sharing her pain and grief is telling of the racism Black women experienced every day. It's telling when some people showed more sympathy for William and Kate for losing a dog than for Meghan for losing a baby

— NoChillMood (@ritaag) November 25, 2020
On the other hand, on Sunday, November 22, 2020, Harry's brother Prince William and his wife Duchess Kate Middleton revealed they were also in mourning. The previous week, the couple lost their dog, Lupo.
The royal couple had the pet for nine years before it passed away. They paid tribute to the canine by sharing a photo of the cocker spaniel on social media and noting how much the dog would be missed.
kate middleton: our dog died

uk public: omg that's awful hope ur okay 😭😖

meghan markle: i had a miscarriage which was actually quite traumatic and i'd like to talk about it to help other people going through the same thing

uk public: lol attention seeker

— tay ♡ (@orngecola) November 25, 2020
Ironically, Kate's loss and announcement were received with condolences, support, and love. However, Meghan's suffering received the same negative responses that led her and her family to step down from the Royal Family.
Harry and his wife revealed in January 2020, that they were stepping down from their senior royal duties. They briefly moved to Canada in North America before relocating to California in the US.
People seem to be very sympathetic to Kate's dog dying but being absolutely horrible to Meghan about this. It's so sad

— Claire-Louise (@woodlyandwigs) November 25, 2020
Since the former actress became a royal, she's been riddled with intense coverage of her life by tabloid media. Fans took to Twitter to criticize the double standards experienced by Meghan, with one person writing:
"People showed more sympathy for William and Kate for losing a dog than for Meghan for losing a baby."
Kate lost her dog and she still got more love and sympathy than Meghan did for losing her child.... i'm sick

— Lara Croft (@RUMIIVY) November 25, 2020
Another fan noted how when Kate announced the death of her dog her revelation was met with condolences from the UK. However, Meghan's miscarriage news was described as "attention-seeking" by the same people.
Despite nothing being wrong with the Sussex's tribute, Piers Morgan called their photos a "distasteful PR stunt."
A third fan found it saddening how people appeared to be very sympathetic to Kate losing her dog, but chose to be horrible to Meghan about her loss. Sussex fans found the inequality in reaction to be astounding.
Were Harry and Meghan looking for publicity for their Remembrance Day pictures or just paying their respects to the fallen?@Piersmorgan says it was a 'distasteful PR stunt'… @Susannareid100 disagrees saying he has to show he's paid respects.

Let us know👇 pic.twitter.com/WJ24CBpgiU

— Good Morning Britain (@GMB) November 9, 2020
It doesn't really take much for Harry and Meghan to receive backlash from people. At the beginning of the month, on Remembrance Sunday, the couple had a private visit to the Los Angeles National Cemetery to commemorate the day.
The Sussex's visited the gravesites of two commonwealth soldiers where they laid flowers that they'd picked from the garden of their Santa Barbara home. Despite nothing being wrong with their tribute, Piers Morgan called their photos a "distasteful PR stunt."