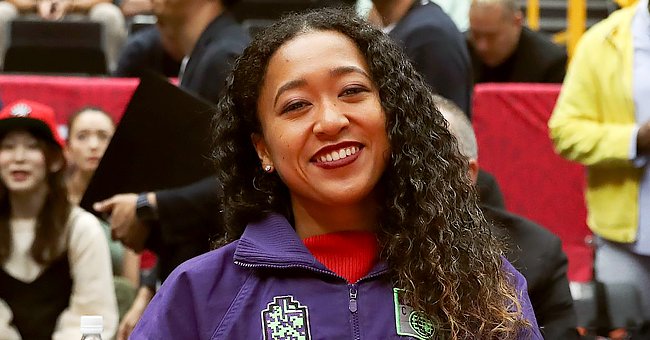 Getty Images
Tennis Star Naomi Osaka Puts Her Long Leg on Display in a Colorful Haitian Outfit (Photos)
Famous American tennis player Naomi Osaka showed off her fashion sense, and long toned legs in a colorful Haitian outfit in stunning photos on her Instagram feed.
Naomi Osaka continues to defy all odds. Besides her remarkable prowess as a tennis player, she has proven to be a woman of many wonders with her rather captivating online presence.
The 23-year-old has dazzled her followers and kept them up to date on the happenings in her life with several photos and videos on social media. She has also shown them just how fashionable she can be.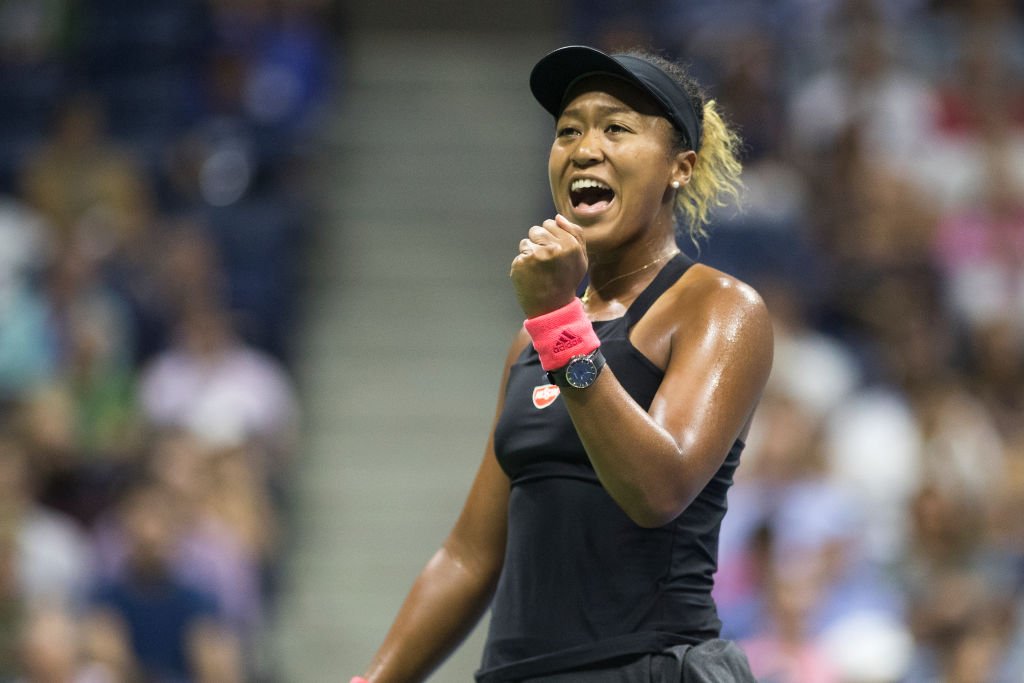 Tennis champion Naomi Osaka celebrates victory during the 2018 US Open Tennis Tournament. | Photo: Getty Images
In her most recent Instagram post, Osaka proudly embraced her heritage clad in a lovely Haitian ensemble that gave a perfect view of her toned long legs.
She was dressed in a colorful dress with elbow-length sleeves and a high neckline. She combined the look with a gorgeous matching pair of blue heels with a red buckle and an orange scarf tied around her messy hair.
The outfit was finished with golden bracelets, knuckle rings, and loop earrings. The tennis star also had on simple makeup that perfectly accentuated the all-out ensemble.
In the first slide, she was seen sitting on a chair in an elaborately decorated room with her perfect leg on display. The second slide was a close-up shot that gave a good view of her side profile.
She was very vocal about her experiences with racism, being the daughter of a Haitian father and a Japanese mother.
This is not the first time Osaka has shown the world just how much her heritage means to her. In September, after her US Open win, she commemorated the victory with an outfit that celebrated her roots.
She posted a photo on social media that showed her posing on the street, fully dressed in a gorgeous orange patterned dress and colorful head wrap as she held on to her silver trophy.
In a later post, she went on to thank her ancestors, explaining that every time she remembered their blood ran through her veins, she was reminded that she could never lose.
Osaka also took a stance against social injustice and lent her voice to the worthy course. During the Black Lives Matter movement in June, she was very vocal about her experiences with racism, being the daughter of a Haitian father and a Japanese mother.
The athlete has also proved to be a beauty enthusiast. She recently collaborated with Nike for a new apparel collection, which again nodded at her multicultural background. Uniquely, it had the flags of her nationalities on each clothing piece.
The line included a range of outfits from polos, T-shirts, sweatshirts, sports tops, and even accessories like fanny packs. Clearly, the tennis star is making it known to the world that limitation is not a word that exists in her life's vocabulary.
Please fill in your e-mail so we can share with you our top stories!