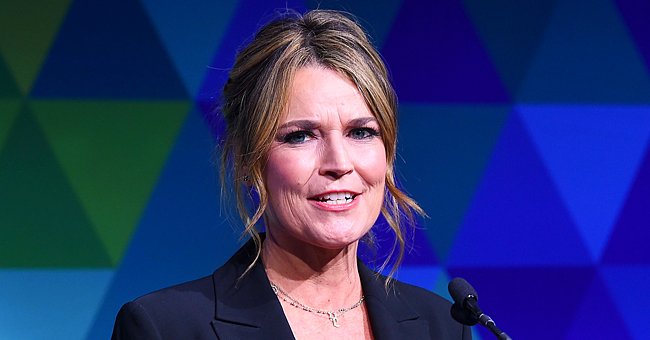 Getty Images
Savannah Guthrie References Nancy Sinatra's Classic Hit & Complains about Her Boots Not Made for Walking
Beauty comes with a price, and star television host Savannah Guthrie pays the price of discomfort for a pair of fashionable high-heeled boots, which she flaunted in her new picture on Instagram.
Savannah Guthrie took to Instagram to share a camera shot of her wearing a pair of statement shoes, which were white heeled boots but somewhat uncomfortable. She captioned the post:
"Those boots are not made for walking."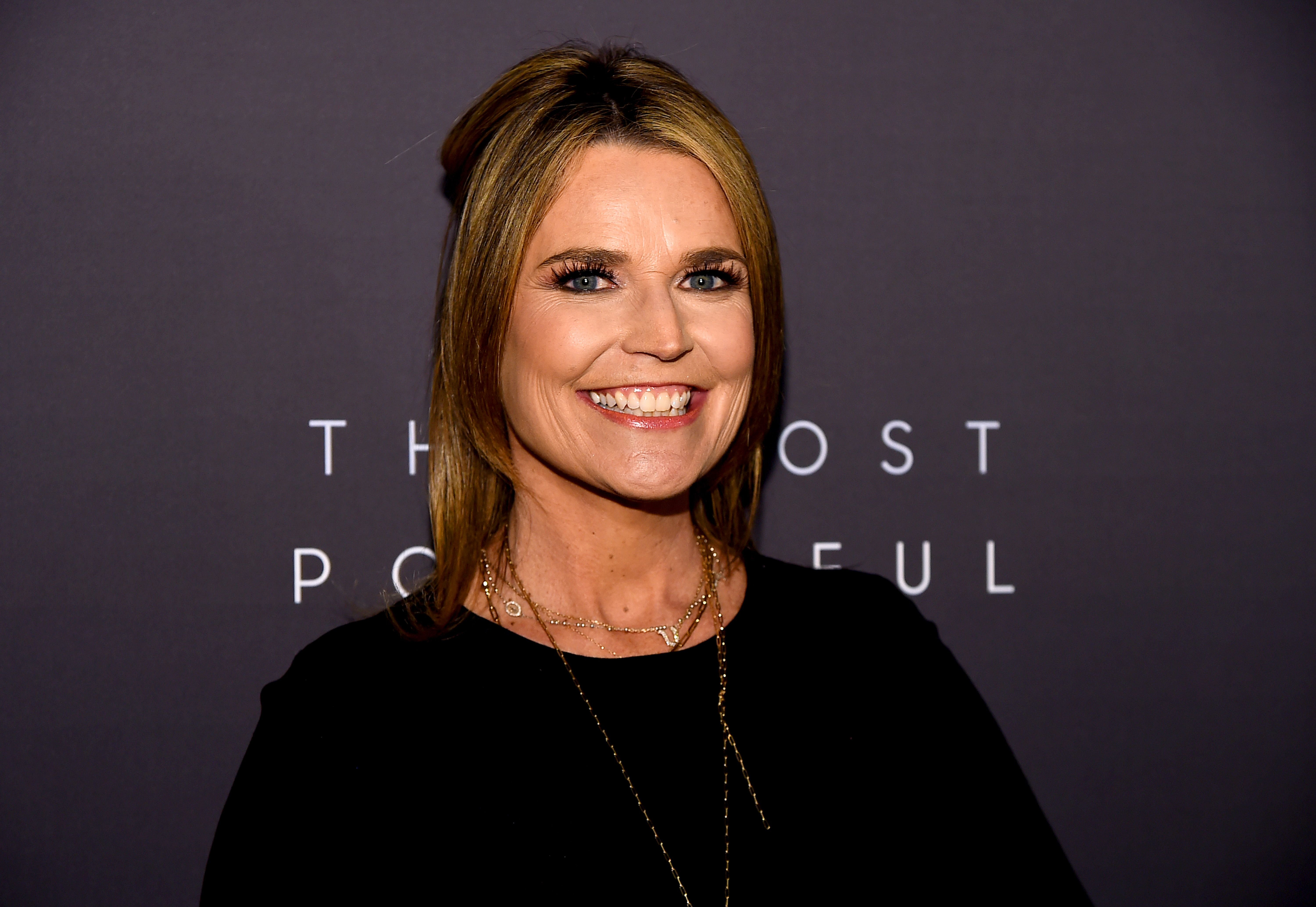 Savannah Guthrie at the The Hollywood Reporter's 9th Annual Most Powerful People In Media at The Pool on April 11, 2019. | Photo: Getty Images
Although the shoes looked chic on the celebrity, she complained aloud about her discomfort due to the its pointy toes. Fans did not feel the same way; a certain fan said:
"But they are cute and stylish! You are only wearing heels for two hours and mostly sitting on today's show so why not wear the highest heels possible!"
Guthrie totally agreed with this fans' explanation as she replied back, "Exact." Over 400 comments stormed in, most of which agreed with the fan's comment on the shoes.
The post, which attracted over 13k likes from her lovers, revealed the edges of her simple grey gown, the wheel of an office chair, and a leather tile demarcation close by.
Viewers found out the red and black print dress was worn wrongly through the co-host, Hoda Kotb.
Guthrie's devoted followers could not help but emit adoration not just for her shoes but her eccentric fashion style, which was revealed in the statement shoes shot.
This is not all to the anchor's mysterious shoes, which keeps social media in mixed feelings as she had once shown off her controversial Oxford platform shoes on an episode of "Today's Show."
The Oxford style platform wedge shoes, which had a black leather upper, a hard layer of wood in-between, and a white rubber sole, threw viewers into social media votes.
The hashtag #HardPass beat #HugeFan with a 56 percent to 44 percent vote as many believed the thrilling kicks to be way out of fashion. Just like the kicks' results, some days do not seem to go as planned as the confident co-anchor mistakenly wore her dress backward on one of her episodes.
Viewers found out the red and black print dress was worn wrongly through the co-host, Hoda Kotb, and Guthrie opened up that she did not notice until it was too late as she expressed her discomfort on Twitter.
Guthrie, however, brought her A-game on Halloween as she joined other "Today" hosts to stun fans in her breathtaking costume dressed as Elphaba, a witch from Broadway's "Wicked."
Guthrie appeared on set in a black gown, pointed hat, green mask, and flying broom. The tradition was not limited to "Today" as other talk shows featuring Ellen DeGeneres and Wendy Williams, amongst many others, joined in.
Please fill in your e-mail so we can share with you our top stories!