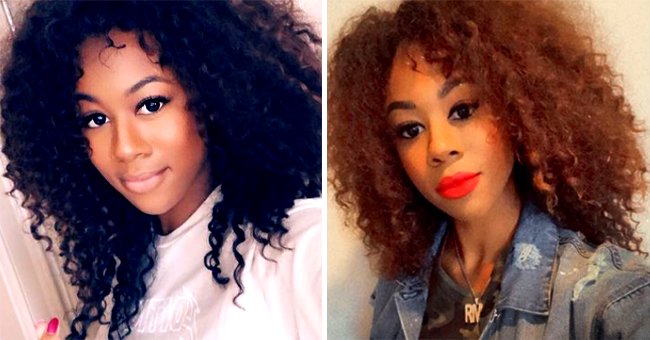 instagram.com/mickijae
Michael Jordan's Daughter Jasmine Looks Unforgettable Flaunting Her Puffy Hair & Red Lips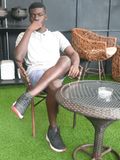 Michael Jordan's daughter recently stunned netizens with a selfie update that featured her flaunting her made-up face and puffy hair.
NBA legend Michael Jordan has a daughter named Jasmine who might get arrested for stealing too many hearts with her attractive photo updates.
Jasmine recently took to her Instagram page with a gorgeous selfie of herself wearing red lipstick. The shot not only flaunted her made-up face but also showcased her puffy brown hair.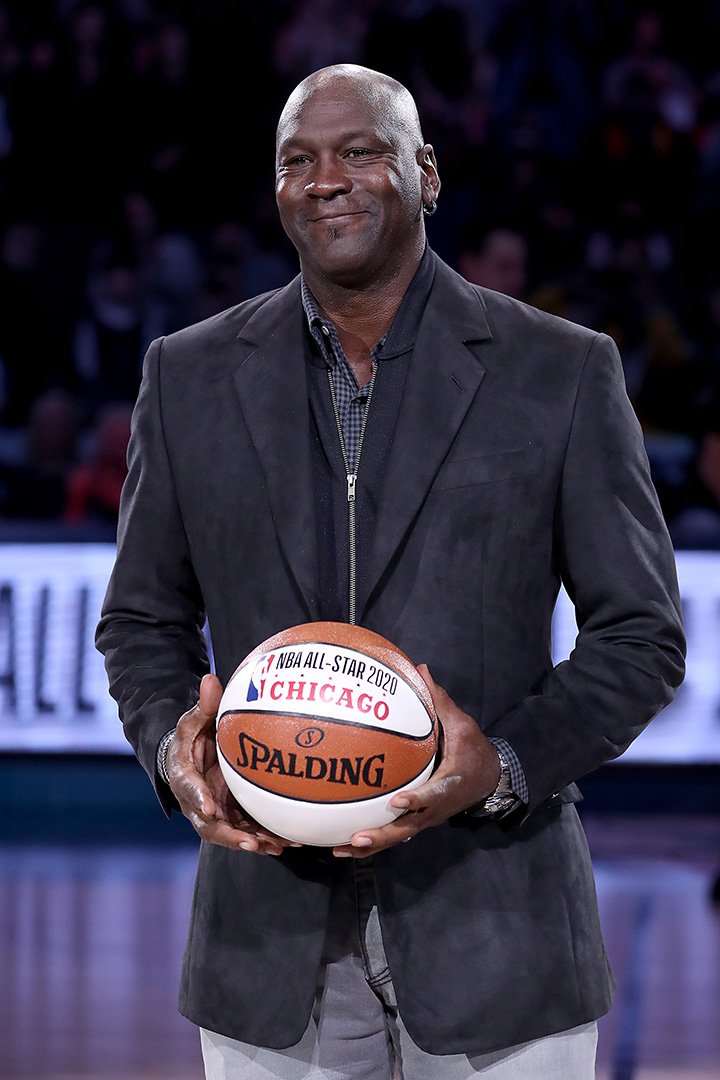 Michael Jordan attending the 2018 NBA All-Star Game at Staples Center in Los Angeles, California in February 2018. | Photo: Getty Images
Jasmine wore a camo tee beneath a blue denim jacket, and a golden neck-piece could be seen hanging around her neck. She seemed to imply that the color blue was a favorite color in her captions, even though the only blue item on her was the denim jacket.
Jasmine's fans, including some A-listers, had only compliments for the picture in the comments section. One fan gushed about how much she loves Jasmine's hair, while another fan was quick to point out how similar Jasmine is to her mother, Juanita.
Juanita and Michael were married between 1989 and 2006. They share three children, Jasmine, Marcus, and Jeffrey Jordan. Jasmine was barely a day old when she made her first newspaper headline in the Sun-Times, and since then, she has steadily been making headlines.
She had to Google him when she was young after her teachers at school kept telling her about how privileged she was.
Earlier this year, she got featured on the cover of Rolling Out, and there she gave some incredible insights into her life as the daughter of a larger than life sports legend.
The cover picture showed Jasmine showing off her toned legs in a black minidress as she stopped to pose on the street. She complimented the minidress with a khaki bomber jacket and sneakers to give it an urban look.
One of the more shocking revelations she made on the cover had to do with Michael– apparently, she had to Google him when she was young after her teachers at school kept telling her about how privileged she was to be the famous athlete's daughter.
Aside from Jasmine and her siblings, Michael is also the father of identical twin girls named Victoria and Ysabel. They were born in 2014, and he shares them with his current wife, Yvette.
The couple tied the knot a year before the girls arrived; the wedding ceremony happened in Palm Beach and the reception was held at a private golf club in Jupiter, Florida. They are still going strong and are considered by some as a poster couple for Black love.
Please fill in your e-mail so we can share with you our top stories!