Martin Lawrence's Daughter Jasmin Shows Her Toned Figure Working Out in a Tight Outfit (Video)
Martin Lawrence's daughter recently took to social media to show off her stunning figure in a video that captured her working out dressed in a skinny outfit.
Martin Lawrence's daughter Jasmin recently gave her fans something to moon over after she took to her Instagram page with a pulse-quickening video update.
In the video, Jasmin could be seen surrounded by different training equipment in an outdoor gym. The beauty went on to exercise with dumbbells and weights as the video ran its course.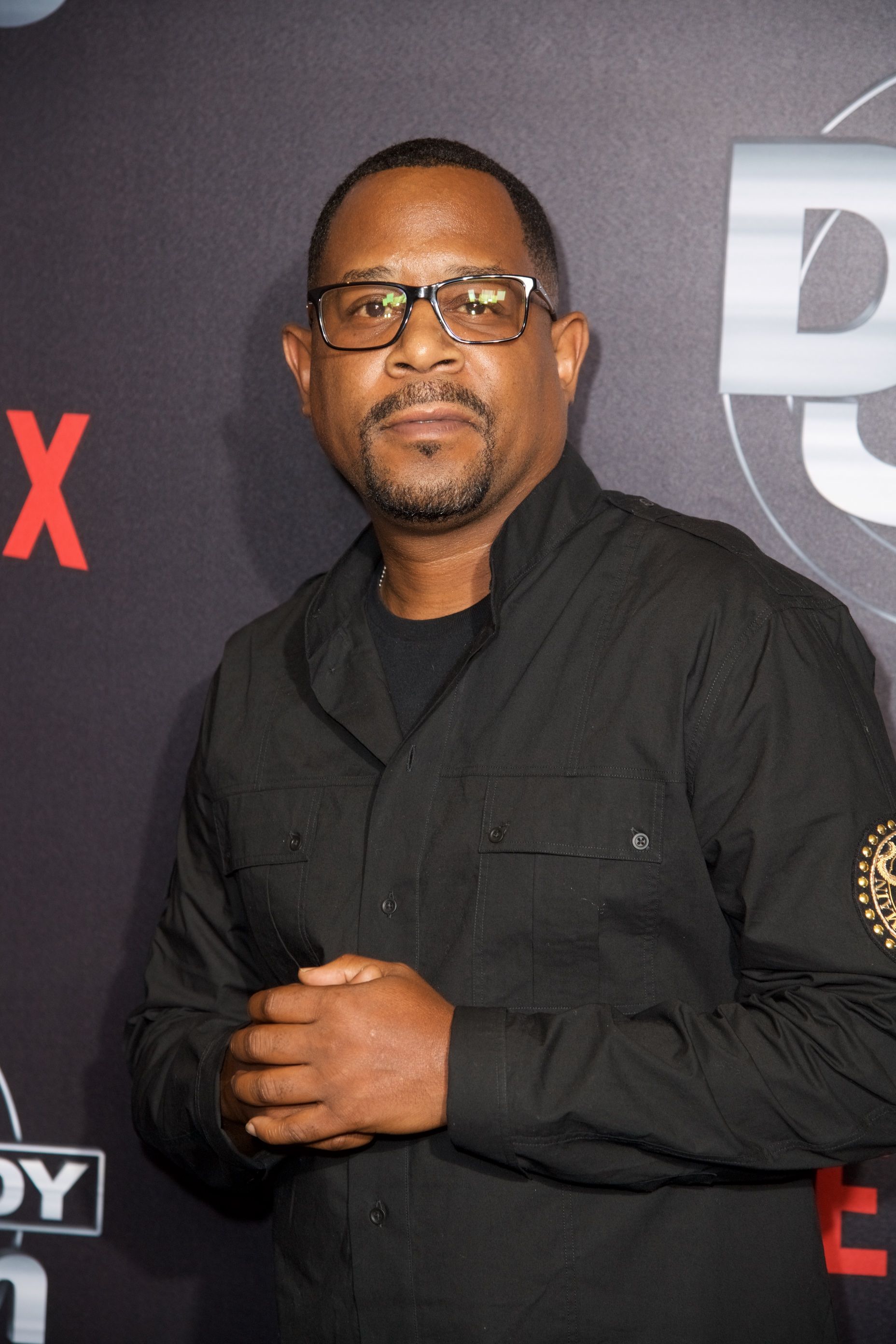 Jasmin was dressed for the gym in a tight-fitting neon outfit that consisted of a sports bra and tight pants. Unlike most people exercising, the gorgeous lady did not have long black locks bound; instead, she left it to fall past her shoulder.
She completed the outfit with a pair of black and white sneakers and followed social regulations by keeping her mask on. Jasmin captioned the post:
"Get Up and Get Movin'! Even a little movement is better than nothing, so let's motivate each other to get it in! How are you getting creative with your workouts during this pandemic?"
In the comments section, her fans praised her for her motivation attempts, and they gushed over her excellent figure. One fan thanked her for the words and declared that she would commence her own workout while another confessed his love. 
Jasmin is Martin Lawrence's first child, and he shares her with his first ex-wife Patricia Southall. She was reportedly born in 1995, on the same year Martin and Patricia tied the knot.
Shamicka tagged the day one of the most challenging days of her life.
The marriage lasted two years before the couple went their separate ways. Martin found love again, and in 2010, the actor/comedian married his second wife, Shamicka Gibbs. 
The pair went on to have two girls, Iyanna and Amara, before they divorced in 2012. Iyanna arrived first in 2000, and her sister Amara followed two years later.
Jasmin remains the most popular among the three beautiful girls with her massive following on Instagram, where she shares excellent pictures. Amara just recently finished high school, and Iyanna has already gone off to college.
Martin and Shamicka have maintained a stable relationship as co-parents, often coming together to support their kids. When it was time for Iyanna to go to college, the former couple reunited to help her move to her dorm.
Shamicka tagged the day one of the most challenging days of her life in an Instagram post but expressed happiness that her daughter was doing something she liked.
Shamicka and Martin's divorce happened about eight years ago, and fans are glad they both moved on with little to no drama. Not a lot is known about Shamicka's romantic life, but the same cannot be said for Martin, who got engaged to a nurse practitioner named Roberta Moradfar.
The pair have a great relationship, and Martin takes every opportunity to show his love and appreciation to the beautiful woman. Fans wonder if it is wedding bells they will hear first or baby cries – rest assured, both options are most welcome.