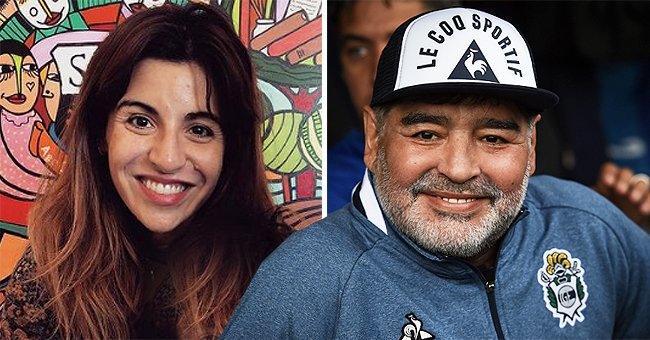 instagram.com/giamaradona // Getty Images
Diego Maradona's Daughter Was the Wife of Another Famous Football Player — Meet Giannina

Diego Maradona's daughter Giannina was once married to famous football player, Sergio Aguero. Here is all there is to know about Giannina and her life with great footballers in them.
Recently, the sporting world was hit with the news about the passing away of football legend Diego Maradonna at the age of 60. Upon his death, Diego is survived by five children, one of whom is his daughter Giannina who was once married to Manchester City forward, Sergio Aguero.
The two first met in 2008 when he was playing for Spanish club Atletico Madrid, three years before he joined Manchester City. The meeting blossomed into romance, and they soon got married in a private ceremony.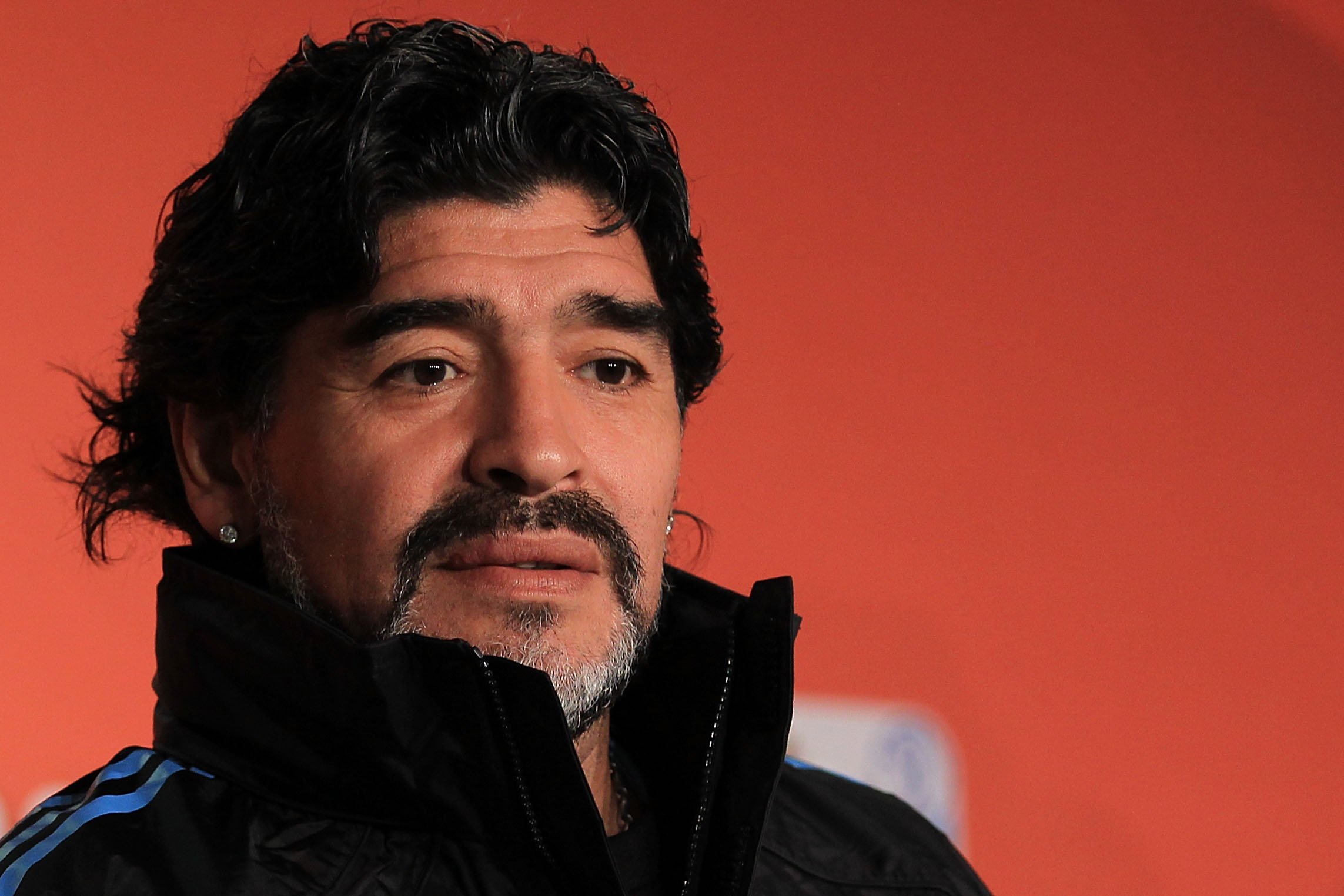 Diego Maradona speaks to the media during a press conference at Green Point Arena on July 2, 2010 | Photo: Getty Images
In 2009, the pair welcomed their son Benjamin. Things between them were going great until trouble struck, and in 2012, they decided to call their marriage quits.
The couple separated, and Giannina moved to Bueno Aires with their son. The divorce was a turbulent one as there was a clash of words between Diego and Aguero at some point.
The deceased once called Aguero a "wimp." He expressed that he was disappointed and sad because the latter was not putting his son, Benjamin, first.
Things are unorthodox, dysfunctional, and different in her family life.
Following their divorce and separation from his son, Aguero expressed that it was difficult for him to adapt to being alone and this new stage of his life. He added that following the intense years of being together, it was hard for him to cope without Giannina and Benjamin.
At the time of their divorce, Giannina confirmed it on Twitter and expressed that it was not entirely one person's fault when some people claimed Aguero had been the one at fault for the collapse of their marriage. She intimated that it was the fault of both of them.
The mother of one is a fashion designer and has quite an active Instagram account, which boasts of over 714,000 followers. She is also a keen Boca Juniors fan. Her Instagram boasts of lots of pictures of herself and her son.
In 2018, she was embroiled in a legal battle with her father, Maradona, after he accused his wife and daughters of stealing $4.5 million from banks and asked them to be jailed. In June 2020, she and her sister Dalma expressed concern about his "alcohol addiction."
Speaking on her family and life, Giannina has expressed that although things are unorthodox, dysfunctional, and different in her family life, she would have had it no other way as all these have shaped her into the person she is now.
Please fill in your e-mail so we can share with you our top stories!