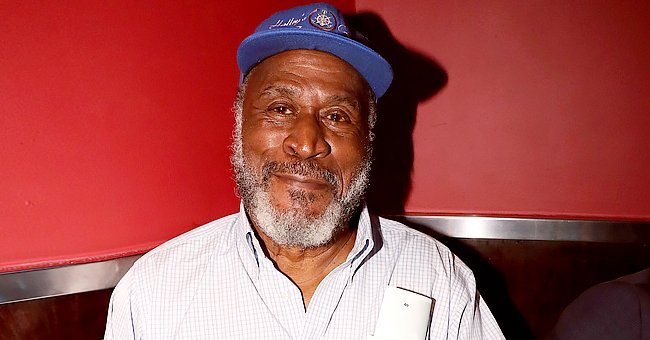 Getty Images
John Amos' Daughter Shannon Looks like a Shaman as She Paints Her Face & Wears Large Bracelets

Hollywood veteran John Amos' daughter, Shannon, channeled her spirituality in her latest media update as she brandished an ethereal look from Shamanism.
John Amos' star daughter Shannon looked almost unrecognizable in the new photos she shared on Instagram. Shannon, a production executive, presented a whole new look, which she extensively explained in her post.
In the post, Shannon had her face painted in vertical and horizontal lines extending from her forehead and continuing around her jaw to her neck. The moviemaker who appeared to be wearing nothing also had her body painted with white chalk lines.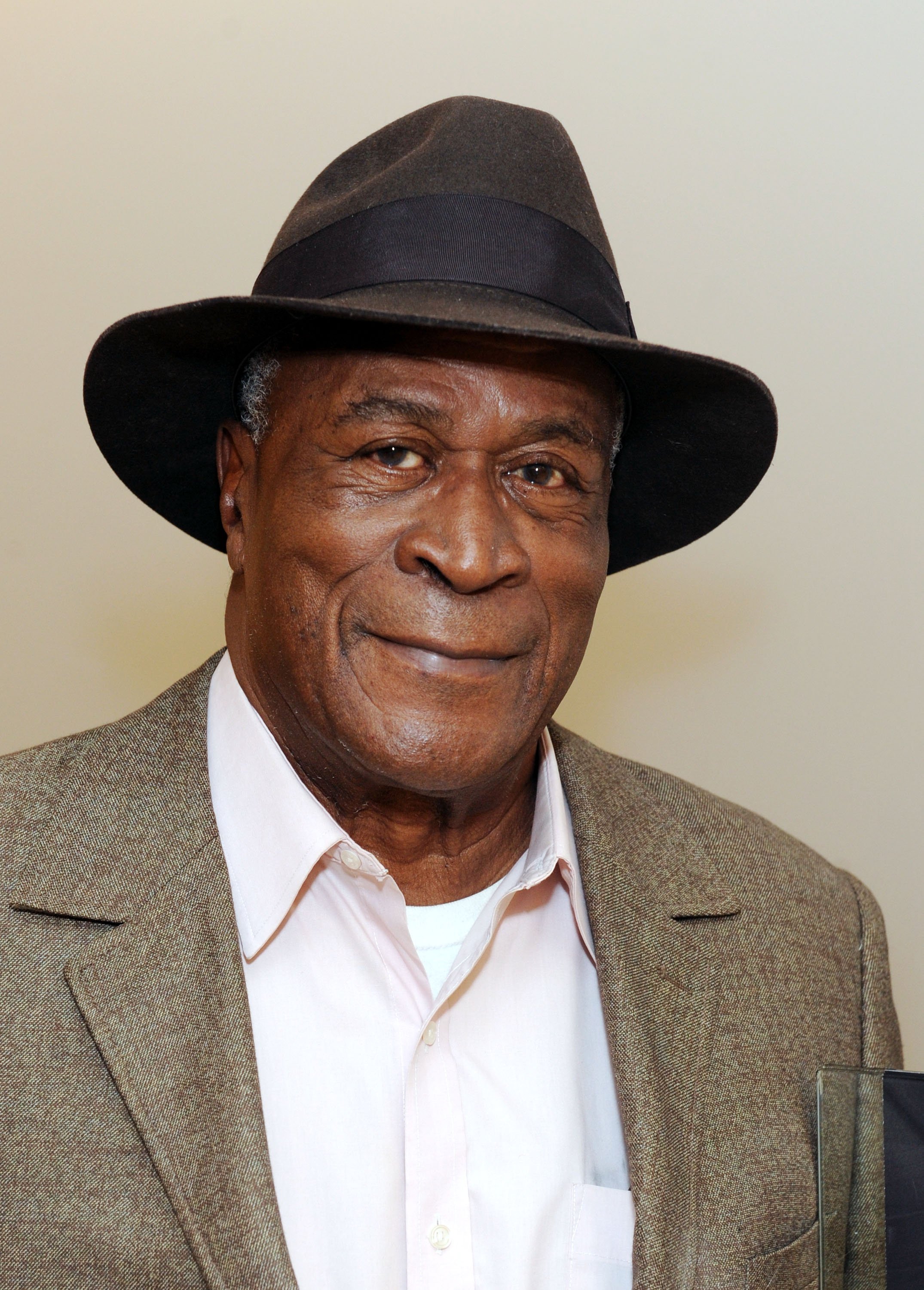 John Amos at the Althea screening and panel discussion on October 5, 2015. | Photo: Getty Images
Shannon covered her chest with her lengthy black locks and her hands showing off some tattoos on her wrist. The TV star accessorized with bold bracelets while presenting a piercing gaze for the camera.
The next slide looked like a spiritual procession as a traditional dancer sporting white paintings similar to Shannon's rocked a black traditional attire while dancing enthusiastically to the sound of bongo drums. Shannon explained her rare post to fans:
"SHAMANISM. It's been almost five years since I began my journey in Bali studying, learning and participating in healing ceremonies with indigenous Shamans…"
The movie executive went on to explain the reason behind her painted face and ethereal appearance. She noted that her spiritual journey to studying Shamanism and becoming a healer made tremendous changes in her life.
The Hollywood practitioner wrote that the next step to her lessons as a healer was an apprenticeship, and she already made connections to start. Many of her followers showed their support by praising her efforts and dedication to what she loved.
Shannon is all grown and making exploits, but she grew up a daddy's girl.
While John Amos is a TV icon, his daughter prefers to be behind the scenes. However, this makes her no less of an icon. Besides their Hollywood streak, the father-daughter duo has an uncanny resemblance.
In one of their media updates, John and Shannon blew fans away with their almost twin-like features in a video. Many Instagram users could not get over the look-alikes and thus, gushed over them.
John played pivotal roles at a time in Hollywood when African-American actors faced racial challenges. But the legendary actor was not fazed as he continued to move forward as a TV and movie actor. All these his daughter watched from behind the scenes.
Shannon is all grown and making exploits, but she grew up a daddy's girl. As a child, she would often go to work with John when he was on the set of film and TV projects like "Good Times," and "Coming to America."
Staying behind the scenes to watch her dad work ultimately became the inspiration behind becoming a movie maker. She had worked with the likes of Snoop Dogg, Dr. Dre, and Ice Cube.
It is safe to say that Shannon evolved with time as she has channeled her skills into digital content building these days, working as a visionary and building the careers of upcoming Youtubers.
Please fill in your e-mail so we can share with you our top stories!