'Good Times' Star John Amos' Daughter Shannon Stuns with Her Nose Piercing in a Recent Selfie
John Amos' daughter, Shannon recently stunned her fans on social media after sharing a gorgeous selfie which showed off her pierced nose and tan skin.
Shannon Amos shared a gorgeous update via her Instagram page. In the make-up free photo, the famous screenwriter reclined on her back and had one hand flat against her head as she gave a small smile. She captioned the post:
"Grateful for sun-drenched days, pink sunsets, purple clouds, azure seas, family, friendship and love."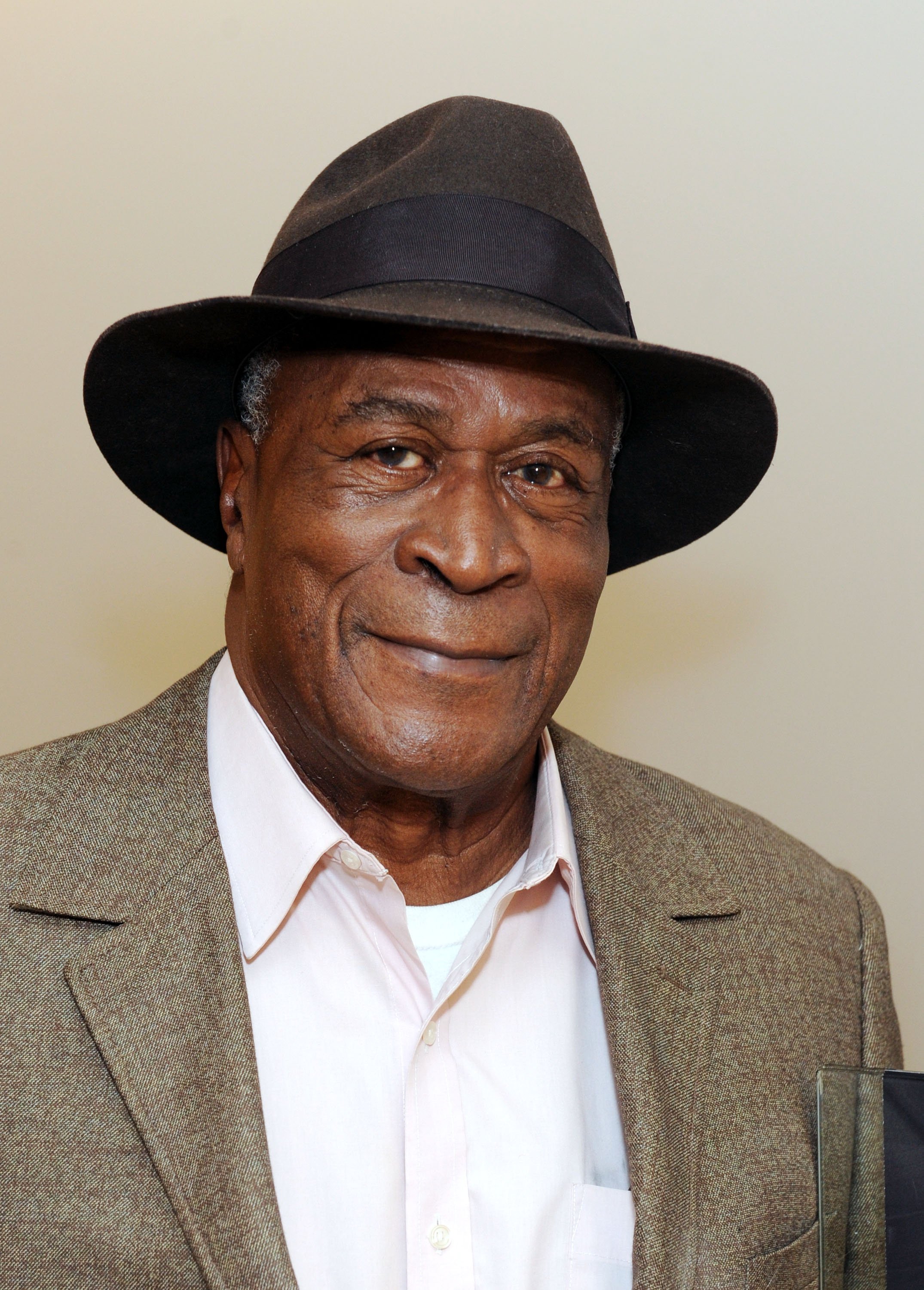 Shannon's fans took to the comments section with compliments for her fine-boned structure. One fan wrote, "Beautiful beautiful sunkissed woman. I'm here, and you're in Mexico!!"
There is no doubt that Shannon has been sun-kissed. Her deeply tanned skin was on display in the selfie. Other things that stood out was her pierced nose, the intricate tattoo on her arm, and the grey hair strands at her temple.
Shannon is one of two kids born to famous actor, John Amos, and his ex-wife, Noel Mickelson. By virtue of her father's work, Shannon's exposure to the film industry came at an early age. 
She practically grew up on the sets of popular dramas and movies such as "Good Times" and "Coming to America." She was urged by her father to study the business aspect of Hollywood.
He would reportedly take her to business meetings with agents and managers while instructing her to listen and learn. Shannon finished high school and started taking steps towards becoming a producer. 
She was at the helm of the production of multiple multi-million dollar ads and campaigns.
She got her first opportunity after high school when she worked as an intern under Spike Lee, who was at the time working on his movie, "Mo Better Blues."
From there, she went to college where she met director, Ted Demme. She cut her college experience short and opted to work with Demme to gain more practical knowledge in her chosen field.
Demme hired Shannon as a production assistant on MTV's first-ever hip-hop show "Yo! MTV Raps." She quickly proved herself and rose rapidly up the ranks to become the associate producer.
Afterward, she moved to Washington with a desire to work for BET. She sent them her resume weekly for months, all the while working as a segment producer on the award-winning series, "America's Most Wanted."
A year later, her doggedness and determination finally paid off and she landed a job as a producer with BET. She rose up the ranks, moving from producer to show creator to director of original programs.
Shannon left BET after Viacom acquired it in 2001. She moved to LA and started making music videos for famous musicians like Snoop Dogg and Dr. Dre. 
Later on, she was hired as a creative executive at Warner Bros and her career skyrocketed. She was at the helm of the production of multiple multi-million dollar ad campaigns including hit movies like "Blood Diamond," and "Letters from Iwo Jima."
In 2009, Shannon launched Afterglow Multimedia, LLC, a boutique talent management and production company. 
The company was a success, and now Shannon produces digital and TV content. She also manages the careers of several YouTubers while branding them across multiple platforms including live shows, TV, and film.
Shannon's father, John Amos, has also made his mark on Hollywood. He is best known for his portrayal of the no-nonsense father, James Evans Sr. on the classic sitcom "Good Times." 
He was dismissed from the show in 1975 because of the creative conflicts he had with the screenwriters, but he bounced back with unforgettable roles in the original "Roots" miniseries and later, "Coming to America."
In 2019, he surprised fans by returning for a cameo during the live staging of the "Good Times" episode, "The Politicians." His appearance triggered nostalgia in the audience and it was truly one of the best cameos ever.