Doug Collins' Son Chris Followed in His Coaching Footsteps — Glimpse at His Family
Basketball is a way of life for the Collins family. Doug Collins, one of the most successful coaches in America, passed on his passion for basketball to his son and daughter.
Legendary basketball coach Doug Collins, who was behind the success of the Philadelphia 76ers, is the father of Chris and Kelly, both of whom developed the same love and passion for basketball.
Chris was being hailed the best player in Illinois after his senior season at Glenbrook North High School in Chicago. He earned the title Illinois Mr. Basketball.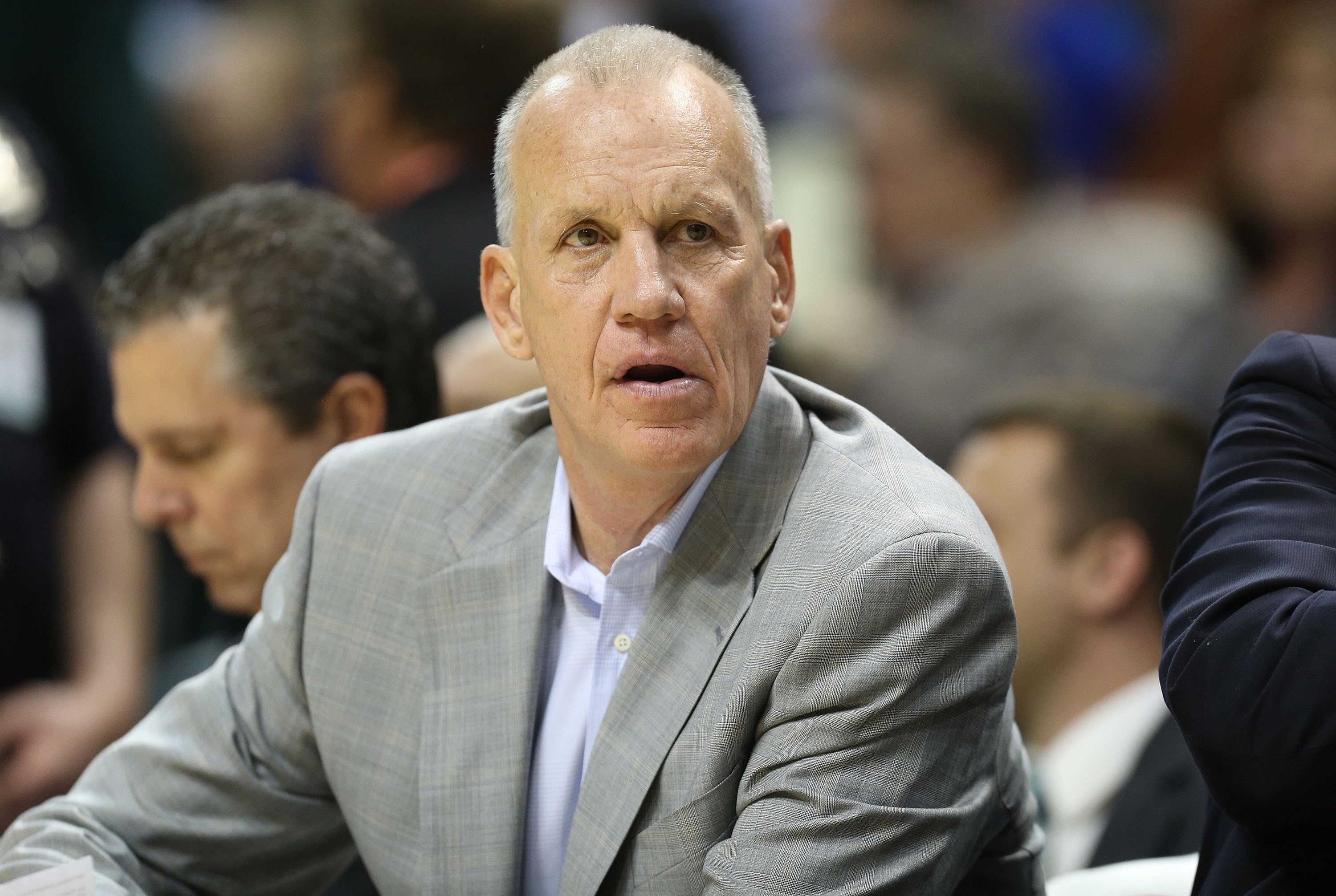 Chris, who was a senior guard for Duke University, became the head coach of Northwestern University's men's basketball team on March 27, 2013. With him at the helm, the university achieved more wins.
For her part, Kelly was in 6th grade when she first played organized football. She was tutored by her father, but Doug did not pressure her into basketball. He said of his daughter in a 1996 interview:
"She developed a passion for the game from her brother and me. Her brother and I spent a lot of time on the couch watching basketball."
Thanks @MarquetteMBB @steve_wojo for hosting us today to scrimmage! Great day for both teams to get better! pic.twitter.com/h3cf2658Y8

— Chris Collins (@coach_collins) October 28, 2017
While her dad coached the Pistons, Kelly and her mom, Kathy, stayed in Chicago for her final year of high school. They relocated to Detroit after her high school graduation. By 1997, Kelly became Lehigh University's freshman guard.
As for Chris, he is not only a successful coach these days; he is also a doting father to son Ryan and daughter Kate. He has managed to balance his basketball coaching career with fatherhood.
His son and daughter had behind-the-scenes access, which helped enrich their passion and knowledge about basketball.
Doug, credited for transforming the 76ers into a playoff team, has an illustrious career in basketball. It was because of basketball that Doug earned a scholarship to Illinois State.
During the 1972 Munich Olympics, the U.S. men's basketball team lost to the Soviet Union in the gold medal game. Doug Collins played a role in the controversial loss.
It was the first loss for the U.S. in Olympic basketball history, and it resulted in deep sorrow for Doug. But it was not the end of his career.
He joined the Sixers and would routinely bring Chris and Kelly to the team's games. His son and daughter had behind-the-scenes access, which helped enrich their passion and knowledge about basketball.
The Sixers, with Doug as a member, reached the 1980 NBA Finals. However, the following year, a knee injury led to his untimely retirement. Doug said: "It was hard. My career was taken away from me as a very, very young man."
At the time, Doug said he worried about how he could provide for his two children. He became determined to continue a career in basketball but as a coach this time.
Time to Start this Run to another Championship!! Let's Go @Cubs pic.twitter.com/mrdZsC1nRw

— Chris Collins (@coach_collins) October 6, 2017
Doug started as an unpaid volunteer assistant with Penn's coaching staff. In an unexpected turn of events, he segued into a broadcasting career, thanks to the 76ers. He later became a basketball analyst.
In 1986, he got his first coaching job with the Chicago Bulls, mentoring Michael Jordan and Scottie Pippen, both of whom later became basketball icons. Later in his life, he also became the coach of the Detroit Pistons and Washington Wizards.