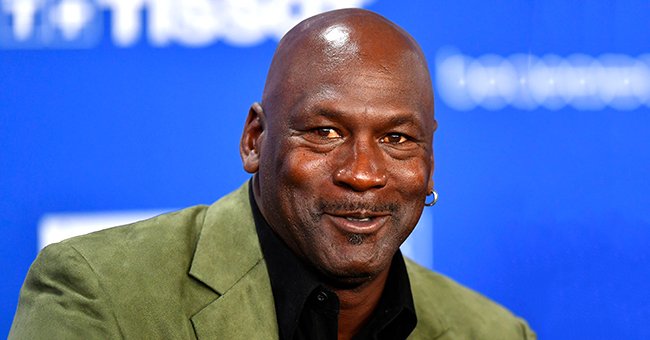 Getty Images
Michael Jordan Helps Feed the Hungry with $2 Million Donation to the Food Bank, Feeding America
NBA living legend Michael Jordan did not let this year's Thanksgiving Day and holiday season pass without a beautiful surprise. He donated $2 million to a non-profit organization to help feed the hungry.
Grateful for the fruits of his accomplishments, former Chicago Bulls star player Michael Jordan took the extra mile to make many families happy. Jordan warmed their hearts amid the gloomy year due to COVID-19.
The legendary basketball star donated $2 million to Feeding America, a non-profit organization responsible for feeding hungry families across the United States.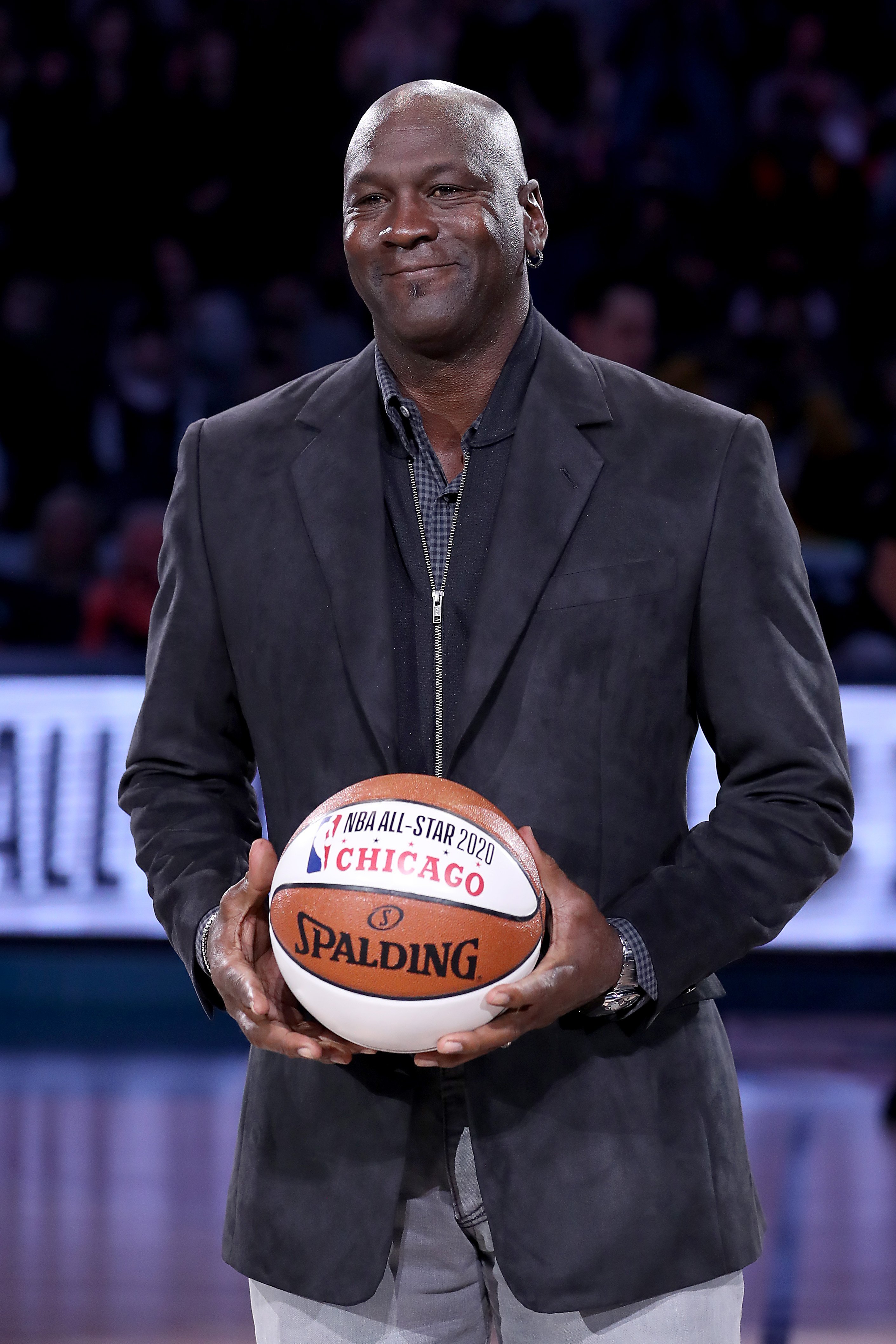 Former Chicago Bulls star player Michael Jordan held the basketball on the court to honor the 2020 NBA All-Star game on February 17, 2019. | Photo: Getty Images
AN INCREDIBLE GIFT
Feeding America posted a message on Twitter to show the 57-year-old former basketball athlete's announcement, where the latter stated he is donating to the group for a good cause.
The six-time NBA champion's statement read that it is important to pause and be grateful, despite this year's tough challenges and "unimaginable difficulty" due to the pandemic. The statement added:
"I am proud to be donating additional proceeds from The Last Dance to Feeding America and its member food banks in the Carolinas and Chicago to help feed America's hungry."
"The Last Dance" was Jordan's ten-episode documentary film which earned high ratings, averaging 1.6 million viewers during its premiere in April, and the basketball legend is thankful for that.
The group wrote that Jordan's donation is "an incredible gift." Many Twitter users were impressed with Jordan's generosity, saying that he is not only the greatest NBA player but also a "true American hero."
A female Twitter user commented that Jordan restored her faith in humanity, while others praised him for his beautiful gift. It was not Jordan's first time to donate; he did a similar initiative in the past.
FUNDING GROUPS TO FIGHT RACISM
In July, he also donated $100 million to fight racism. The proceeds went to the NAACP Legal Defense and Educational Fund, the Formerly Incarcerated, Convicted Peoples and Families Movement, and Black Voters Matter.
Jordan's donation came after the recent death of George Floyd in May, which left the NBA superstar feeling "pained and plain angry" as it affected his community.
It was also his way of giving back to the community who supported him for several years when he was still playing basketball.
MAKING A DIFFERENCE
Over the last five years, Jordan has now donated some $30 million to activist projects, including hurricane relief, and the National Museum of African American History and Culture, as reported by Forbes in 2019.
On why he has centered his life on philanthropy, Jordan shared in a past interview that he found "a certain need" and a warmth about making a difference.
It was also his way of giving back to the community who supported him for several years when he was still playing basketball. Helping them is all that matters to him now.
Similarly, newly-minted billionaire and entertainment mogul Tyler Perry recently gave away 5,000 meals to Atlanta families in line with this year's Thanksgiving celebration.
The initiative, which had a unique outreach set-up, came after Perry, known for his generous deeds, was reportedly "heartbroken" over the sight of people across the country queueing for food to fill their hungry stomachs.
Please fill in your e-mail so we can share with you our top stories!