'Good Times' Star John Amos & His Look-Alike Son KC Lip-Sync in Adorable Video on Thanksgiving
"Good Times" star John Amos and his son K.C. Amos turned up the jolly holiday spirits as they lip-synced to a song to wish their fans a happy Thanksgiving.
John Amos just reminded the internet what it was missing this Thanksgiving. The "Good Times" star shared a TikTok video of himself and his son K.C. singing together and they are a mood. 
Wishing his fans a happy Thanksgiving, Amos shared the TikTok clip on his Instagram where he and his son lipsynced and swayed to the late singer Bill Wither's song "Lovely Day."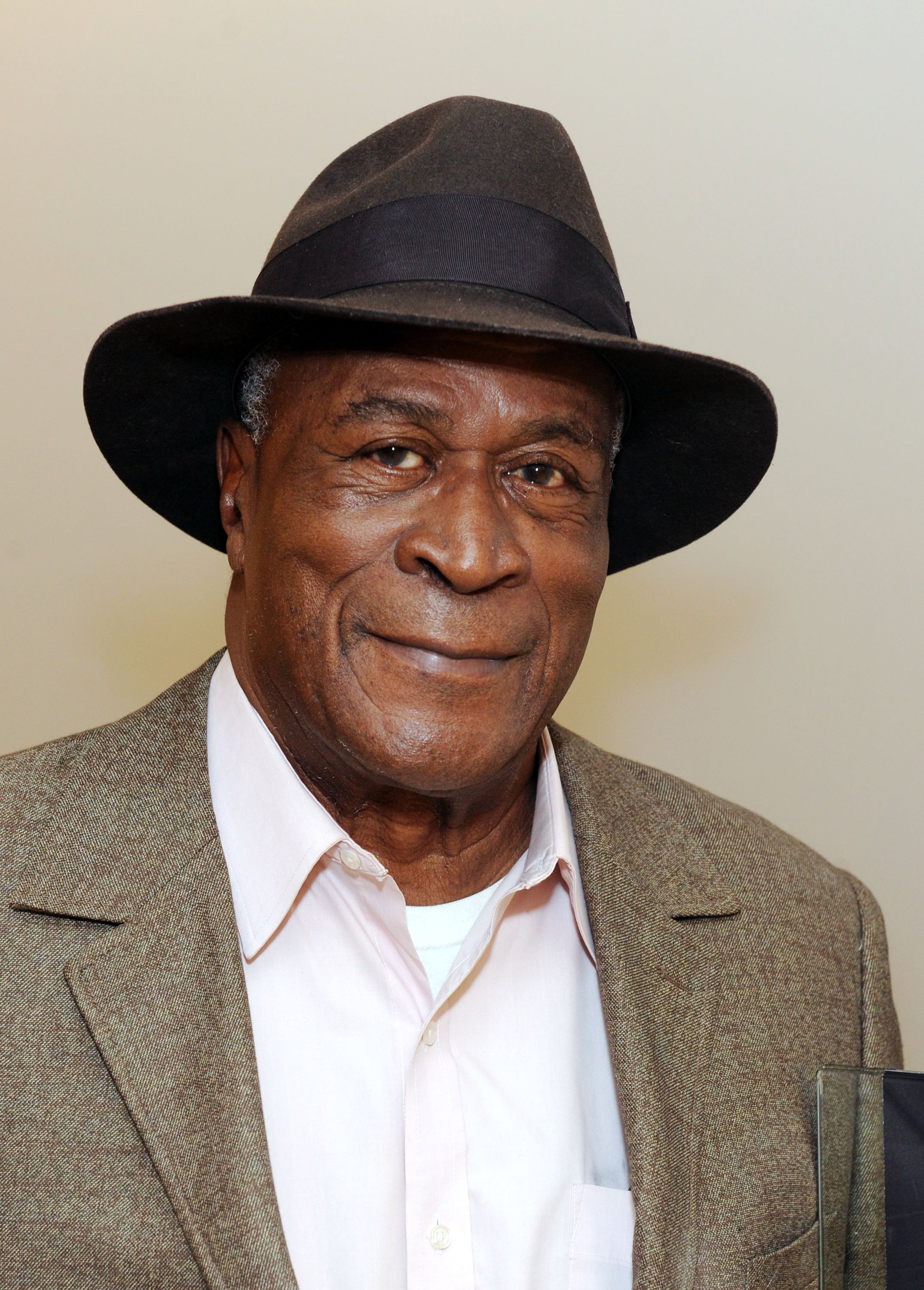 JOLLY FATHER-SON DUO
Amos looked relaxed and at home in a dark sweater and gray joggers while K.C. rocked a colorful patched boho jacket. Both men wore caps as they tried to lip-sync and although it was not perfect, the video was adorable. 
Amos left no stone unturned when it came to raising his children and teaching them the ways of the world.
FANS SAY THEY LOOK LIKE TWINS
In the comments section, fans talked about how the father and son duo look like twins. Others wished them a happy Thanksgiving and also gushed about how amazing they looked. 
K.C., born Kelly Christopher, currently works as a director. Amos is also the father of his lookalike daughter, Shannon. Just like her brother, she prefers to work behind the screens.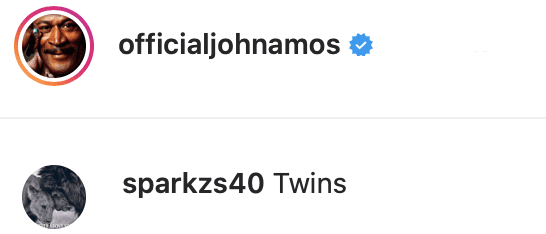 AMOS' CAREER
Amos left no stone unturned when it came to raising his children and teaching them the ways of the world. For most of his career, Amos struggled to score satisfying roles in the industry that tends to stereotype actors. 
The actor is best known for his role in "Good Times," a popular show for being the first network series created by African-Americans. Although it took Amos' career to new heights, he was not really happy to be a part of it for several reasons. 
WHY HE WAS FIRED FROM "GOOD TIMES"
According to him, the show did not have any African-American writers when it first started. As a result, the Black actors and their culture were misrepresented and often stereotyped, something that Amos could not bear to witness. 
He would often speak out when something did not sit right with the script, only to be shut down by the creators. His suggestions and feedback fell on deaf ears and eventually, his character was killed off. 
Amos does realize that he did not express his concerns and grievances in a professional manner. He was given the boot because, according to the show creators, he had become a disruptive element. 
He also admitted that he did not have the diplomacy that he now does. The way he voiced his opinions was not acceptable to the creative staff and he realizes that. Either way, he managed to secure a permanent spot in his fans' hearts.