Will Smith's Wife Jada & Ex-wife Sheree Join Forces to Cook Holiday Recipes on 'Red Table Talk'
Actor Will Smith's wife Jada Pinkett Smith has teamed up with his ex-wife Sheree Zampino to concoct holiday recipes on the "Red Table Talk" show.
Jada Pinkett-Smith and her husband's first wife Sheree Zampino proved yet again that there is no bad blood between them as they joined forces to cook holiday recipes on the former's show "Red Table Talk."
Sheree joined Jada and the latter's co-hosts Willow Smith and Adrienne Banfield-Jones for the latest episode of the popular show on Facebook Watch.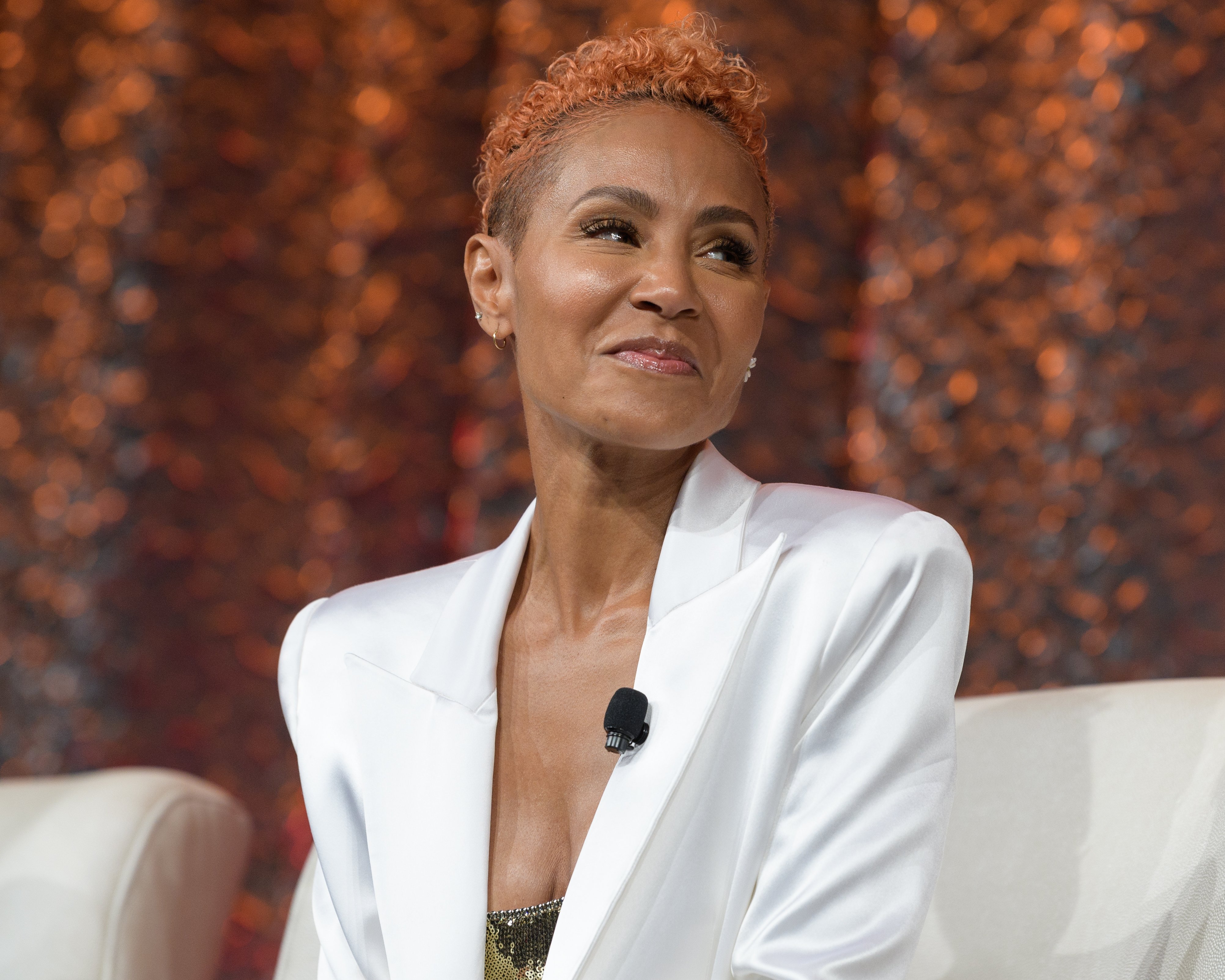 WHY THEY GET ALONG WELL
Ahead of Thanksgiving, the ladies trooped to the kitchen to learn a few holiday recipes. Jada, Willow, and Adrienne warmly welcomed Sheree, who shares 28-year-old son Trey with Will.
Back in 2018, Jada opened up about why she and Sheree got along well with each other. She said that Sheree did her a favor, but more than that she also respected her for being the mother of Trey. For her part, Sheree said:
"Our dynamic was a sisterhood. We walked in each other's shoes, so we instantly had a connection and a bond that many couldn't relate to."
AN EMOTIONAL HEART-TO-HEART
It was not the first time Sheree appeared as a guest on Jada's Facebook Watch show. In 2018, she was the inaugural guest of the show and it was an emotional moment for both.
They ended up crying while opening up about their feelings toward one another. It was the first time they publicly talked about their past conflict and their current friendship.
In reaction, Sheree said she was not pleased by Will's statement, although she understood how he felt.
WILL AND SHEREE'S PAINFUL DIVORCE
Will and Sheree tied the knot in 1992 and ended their marriage in 1995. Two years later, the "The Pursuit of Happyness" actor married Jada. They share son Jaden, 21, and daughter Willow, 19.
Back in June, the Oscar-winning actor also opened up about his divorce from Sheree during the Father's Day episode of "Red Table Talk." He admitted that he suffered deep heartache following the divorce.
The "Aladdin" star said that it was a difficult decision to split from the mother of his then 2-year-old son. He went on to say that the pain was the worst he has experienced.
PART OF WILL'S SUCCESS
In reaction, Sheree said she was not pleased by Will's statement, although she understood how he felt. She said she did not want to be associated with a dark phase in the actor's life.
She challenged the actor, telling him that he already enjoys so much success and that she asked him to stop mentioning her in the same sentence with "failure."
She went on to say that although their marriage failed, both of them still ended up becoming successful in their own paths. For all the undesirable past between them, Sheree insisted that she remains a part of his success.
Indeed, Will, Jada, and Sheree have gone on to reach greater heights in their respective careers. For Jada's part, her Facebook Watch show has been a huge success.
She earlier announced that "Red Table Talk" had hit one billion views. The stylish star excitedly shared the news with her fans wearing a splendid black suit with lace sleeves.