Lana Del Rey Shares Heartfelt Thanksgiving Wishes to Fans after Losing Her Cousin to Cancer
Singer Lana Del Rey delighted fans with a heartwarming message detailing her Thanksgiving wishes shortly after she disclosed losing her cousin to cancer.
Despite dealing with loss, singer Lana Del Rey chose to spread the Thanksgiving cheer to her fans and Instagram followers instead, in commemoration of the wonderful holiday.
The "Young and Beautiful" crooner took to her Instagram story to send her well wishes to her lovers and share a heartwarming message. The artist looked gorgeous and glammed up in a sheer white lace dress with a deep v-neck through which her pink underwear was evident.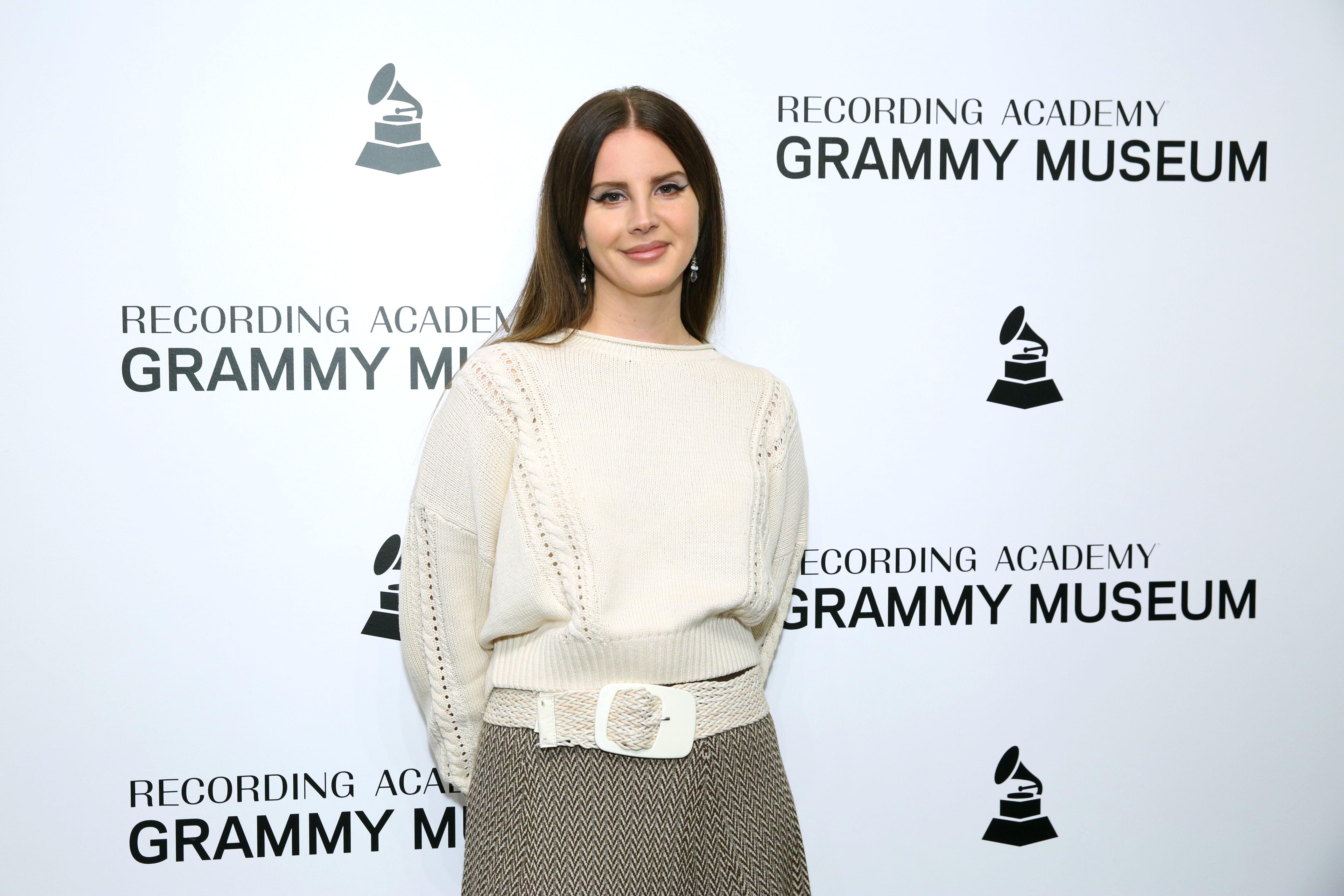 Seated in a vehicle with the seat belt strapped across her chest, Lana gave fans an up-close glimpse of her beautiful face, adorned with subtle makeup. She had on faux eyelashes and glossy pink lips with her brunette hair styled in loose waves that graced her shoulders. 
[Lana Del Rey] made headlines last month when she was seen donning a mesh mask at a book signing.
The award-winning singer wished her lovers a happy thanksgiving and inquired if they could have fun with their loved ones either in person or through a zoom. Sharing her wishes for the holiday and the recent loss she suffered, Lana said:
"And I especially wanted to send our love and prayers to my cousins. And to everyone who can't be where they want to be, with their loved ones, I am with you."
The 35-year-old disclosed that she lost her cousin named Peter to cancer on Wednesday and urged people to tap into family traditions to make them feel a bit normal amid the rough times.
Like the rest of the world, Lana has been trying to adjust to irregularities of the ongoing COVID-19 pandemic, and that has earned her some criticism from the online community.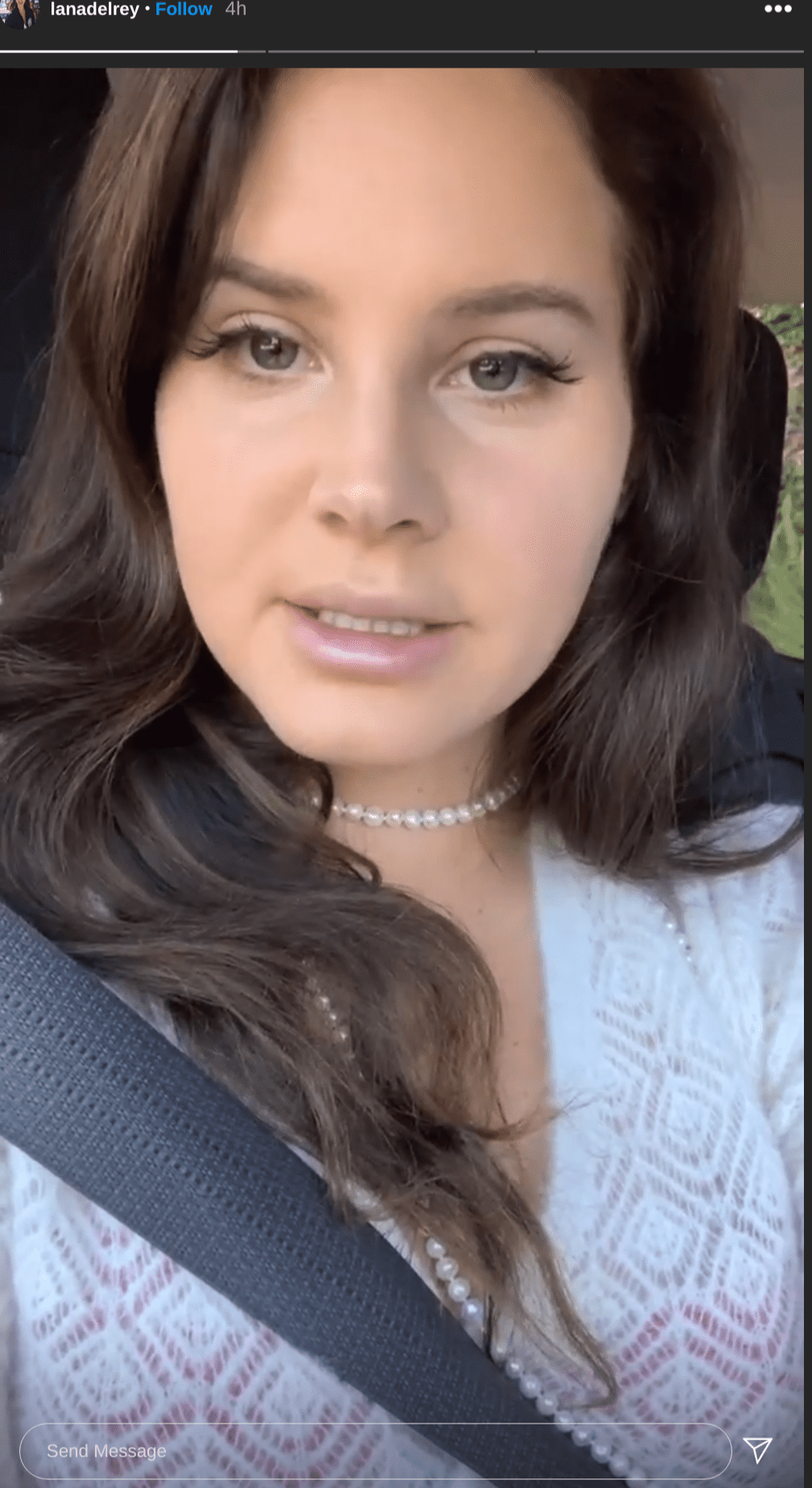 She made headlines last month when she was seen donning a mesh mask at a book signing. Internet users came for her, terming her actions as reckless, but Lana was quick to defend herself, saying the mask had plastic sewn on the inside. 
With a unique music style, many haven't been able to place their hands on who Lana Del Rey truly is. Born Elizabeth Woolridge Grant, the singer broke into the spotlight in 2011 after her hit song, "Video Games," went viral. 
The mystical music was borne out of Lana's experience with a guy she was seeing at the time, for which she let go of her career ambitions. Unknown to many, her journey started a long time before she became famous.
According to reports, she and icon Lady Gaga were in the same circuit and did a couple of shows together in downtown New York in the hopes of making it, but actually never met. 
Lana is a Fordham University graduate with a degree in metaphysics and philosophy. As for her unique stage name, the "Summertime Sadness" singer played with a couple of names before choosing her current one. 
In an interview, she explained that she settled for Lana Del Rey after a road trip with her sister to Miami. According to her, the journey made her realize that she wanted a moniker that reminded her of the "seaside of the Floridian coast."