See Cute Photo of Jenna Bush Hager's Children Dressed in Matching Outfits on Thanksgiving Day
Jenna Bush Hager is a well-known TV personality but her spotlight was stolen by her children in a recent family picture on Instagram. The kids were captured rocking adorable plaid outfits in honor of Thanksgiving.
Jenna Bush Hager, best known as one of the twin daughters of the 43rd U.S. President George W. Bush and the co-host of NBC's "Today with Hoda & Jenna." The mother-of-three recently shared an adorable family picture on Instagram.
On November 26, Jenna uploaded a picture which captured her posing alongside her husband Henry and her three children — Mila, Poppy, and Hal. The 39-year-old wore a knee-length black dress paired with two silver necklaces and colorful bracelets.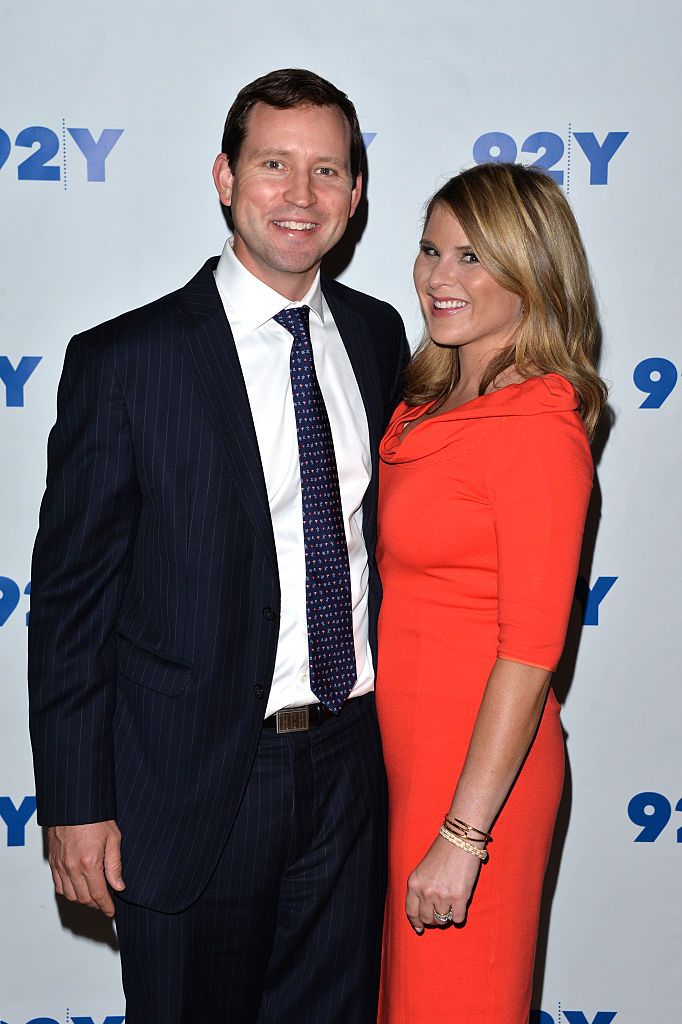 Her husband wore a patterned shirt while the kids wore matching plaid outfits. The family stood together with Jenna's hand on Poppy's while Henry held Hal in his arms and Mila posed with a huge smile.
During the November 19 episode of "Today with Hoda & Jenna," [Bush Hager] revealed that her family had decorated their Christmas tree.
The news personality's post was uploaded in honor of Thanksgiving and according to the caption, the picture was taken by her twin sister, Barbara. The 39-year-old also wrote:
"Thankful for the loves of my life"
During the November 19 episode of "Today with Hoda & Jenna," the author revealed that her family had decorated their Christmas tree. Hager carried out the project with her daughters and stated that her mother did the same when she was young.
Jenna and Barbara would decorate the Christmas tree with their mom while having hot chocolate but the 39-year-old changed the tradition to hot milk with her kids. She also uploaded pictures of the decorated tree on her Instagram story.
On November 11, the proud mom and her daughters were reunited with the service dog that helped Hager's late grandfather and former President, George H.W. Bush before his death on November 30, 2018.
During the virtual reunion, Hager and her daughters praised Sully for his services to Bush at the last moments of his life. The dog also received a statue in Smithtown in honor of helping veterans at the Walter Reed National Military Medical Center.
Apart from the adorable Hagers, other celebrities enjoyed Thanksgiving in simple yet unique ways. The Duke and Duchess of Sussex reportedly enjoyed a quiet dinner at their California home with "fresh vegetables from their garden."
While in New York, celebrities like Jimmy Fallon helped start the first television-only Macy's Thanksgiving Day Parade. Dwayne Johnson also expressed his gratitude on Instagram for the fanny pack balloon version of himself showcased at the parade.