Check Out La La Anthony as She Snuggles Kelly Rowland's Growing Baby Bump in Heartwarming Photo
Kelly Rowland is counting down to her second child's birth and was joined by her friend La La Anthony as they combined for a sweet snapshot featuring the former's baby bump. 
American television personality La La Anthony hung out with her friend and singer Kelly Rowland and shared an adorable photo of them on her Instagram story on Thursday. 
Rowland was rocking long curly hair in the snapshot and tilted her head to a side as she posed. She seemed to be wearing an oversized grey top and smiled sweetly.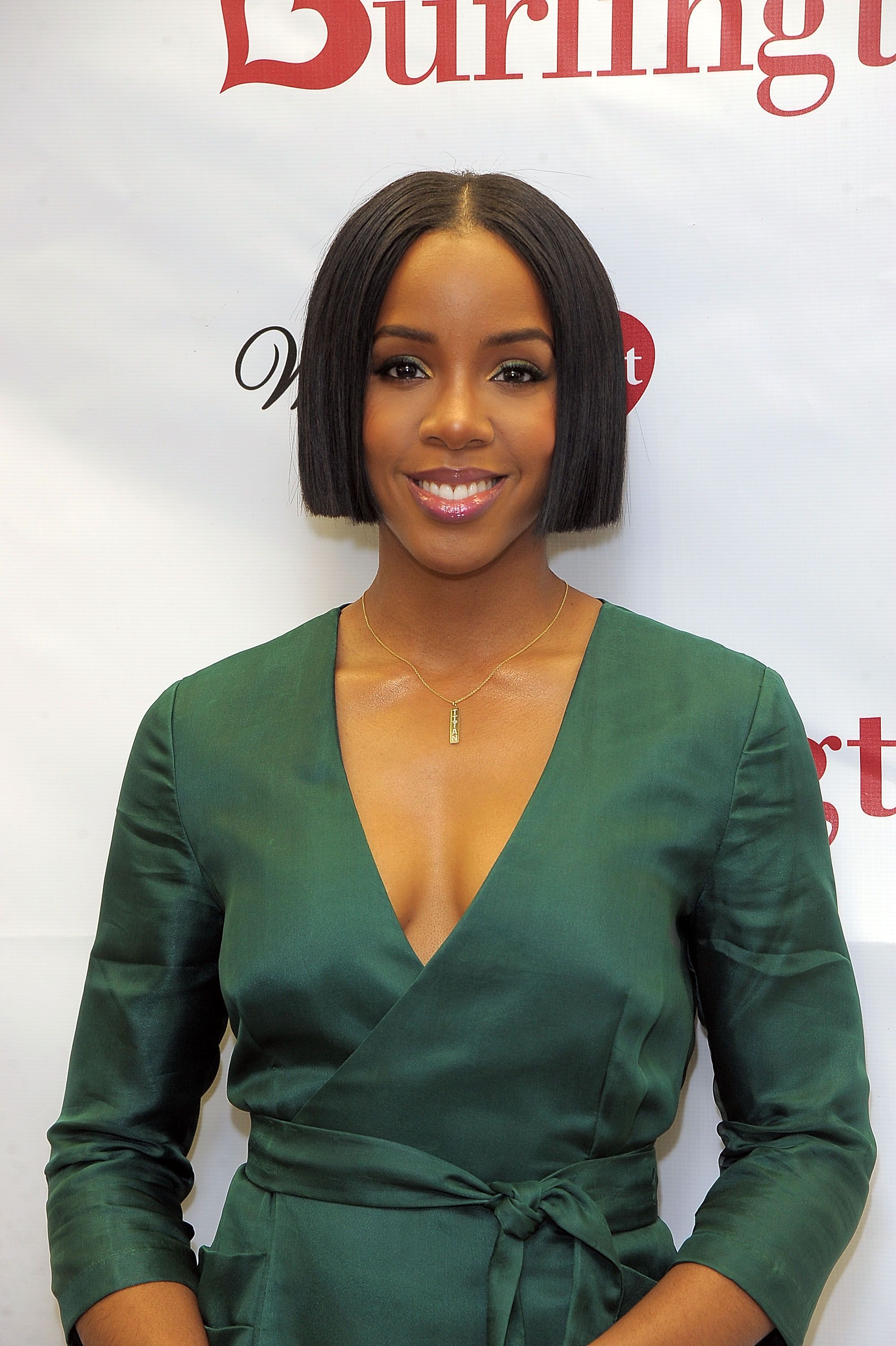 A smiling Anthony posed with her head placed on Rowland's growing baby bump. She closed her eyes as she snuggled with the baby growing in her friend's womb. 
The snapshot is sure to have brought smiles to the faces of many of Anthony and Rowland's fans who viewed it. Anthony captioned the picture with the word, "Gobble." 
Rowland announced her pregnancy most extraordinarily in October when she appeared on the cover page of Women's Health Magazine's November edition, debuting her baby bump. 
In the cover interview, Rowland spoke about how she and her husband, Tim Weatherspoon, decided to expand their family. The couple is already parents to a 6-year-old son, Titan Jewell. 
Anthony spoke about her and Vanessa's special bond and her role as "auntie" to the latter's daughters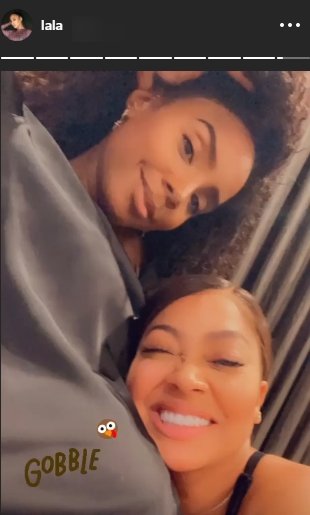 Rowland said they talked about it loosely before COVID-19 happened, and then they agreed to see how things would turn out. To her surprise, she got pregnant immediately. 
While being grateful for the pregnancy, the singer was hesitant to share the news with the world due to the pandemic, the racial protests, and the poor economic situation. However, she did so and explained her reason for going public with the news, saying: 
"But you still want to remind people that life is important. And being able to have a child… I'm knocking at 40's door in February. Taking care of myself means a lot to me."
Rowland has been counting down to her delivery date since revealing her pregnancy. Last month, she shared a video of herself in a two-piece swimsuit, showing off her baby bump, which she captioned, "6 MONTHS ALREADY!! Time passed SO FAST!!!" 
The singer's fans and friends are counting down with her. Anthony definitely is and will be eager to meet with Rowland's baby when she gives birth next year. 
Anthony is also a mother to her son, Kiyan, 13, with who she shares a close bond. The mother-son duo has gotten even closer during the pandemic by spending more time with each other in isolation.
In an interview with People, Anthony, who shares Kiyan with NBA star Carmelo Anthony, said she is grateful for growing her bond with her son. 
Anthony also enjoys a good relationship with her close circle of friends, for which she is also thankful. Besides Rowland, the television personality is also close to the late NBA legend Kobe Bryant's wife, Vanessa Bryant. 
In an exclusive chat with ET, Anthony spoke about her and Bryant's special bond and her role as "auntie" to the latter's daughters, saying she has technically been part of the girls' lives long before they were born. 
Anthony and Bryant's friendship goes far beyond the basketball court, and after Kobe and his daughter, Gigi's deaths, she has been a support system for her grieving friend and her surviving daughters. Antony said they are and will always be family and that she has their best interests at heart.